Jim Stoppani's Shortcut to Strength: Nutrition Overview
Training for strength doesn't mean diet goes out the window. You can absolutely maximize your results with what you eat and the supps you take. Here's how!
If you've followed any of my mass-gain nutrition plans before, you know I'm pretty consistent in my approach. Don't expect me to reinvent the wheel for Shortcut to Strength. These are tips and techniques backed by research and are what I've found to work best over decades of working with people to maximize muscle growth naturally.
You'll be eating in a caloric surplus during this program to ensure you provide your muscles with the necessary fuel to maximize your strength gains. A bigger muscle has more potential for greater strength compared to a smaller muscle.
If you need a refresher on the Stoppani code, here it is in nine easy rules. I've also included four separate sample meal plans for people who work out at different times of day. This is one of the requests I've heard most in response to my previous plans, Shortcut to Size and Shortcut to Shred, and this time around I've got you covered!
Nutrition & Supplementation Overview
Jim Stoppani's Shortcut to Strength
Watch the video - 15:19
Rule 1
Eat plenty of protein
Protein is the main driver of muscle growth and should be the number one priority in your nutrition plan.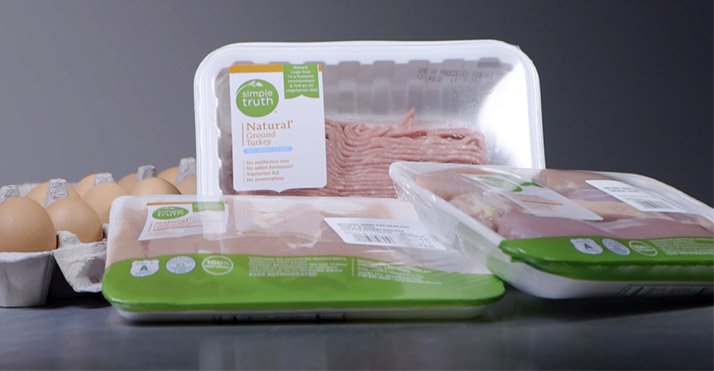 Strive for at least 1 gram of protein per pound of bodyweight, and consider going as high as 1.5 grams per pound, especially when following an intense training regimen like this one.
Rule 2
Eat (protein) frequently
Recent research suggests that consuming protein every 4-6 hours is optimal to maximize muscle growth, not 3 hours like I've told you to before. Why? This timeframe supposedly provides your muscle machinery with the resources it needs to maximize growth while also ensuring it has an adequate "break" soon after before repeating the process.

Here's my problem with that approach: The longer between meals, the more muscle protein breakdown can occur, and the less opportunity you have to maximize MPS in a given day. Rather than playing catch-up all day, I strongly suggest consuming protein every three hours. In fact, a study out of Journal showed that consuming protein every three hours (compared to a larger dose every six hours) led to a greater net protein balance (growth) in 24 hours.2
Rule 3
Get ample fats
If protein is your highest priority, fat is next on the list. It plays a major role in supporting muscle growth, health, and performance, so don't neglect it—period.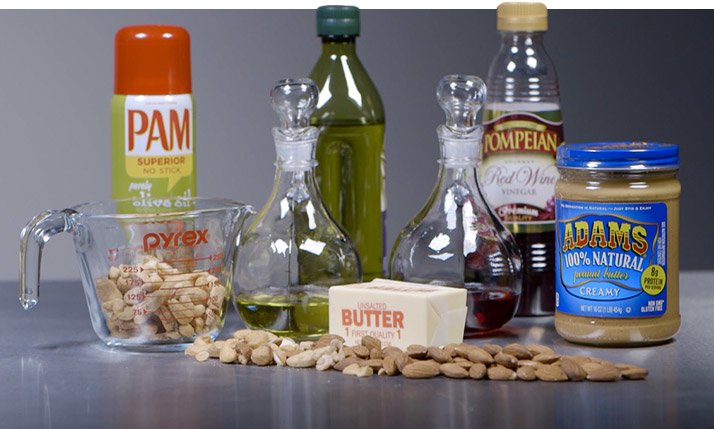 My rule for fat intake is to consume half your body weight per day in grams of fat. That means a 180-pound individual will strive to consume 90 grams of fat per day. The distribution should be close to an even 33 percent split between monounsaturated, polyunsaturated (with a focus on omega-3s) and saturated fats.
Rule 4
Manipulate carbs
Everyone's body responds to carbohydrates differently, so after you set your protein and fat intake, experiment with your carbohydrate intake to determine what works best for you. Aiming for 1.5-2.0 grams of carbohydrates per pound of body weight (on a training day at minimum) is a solid starting place.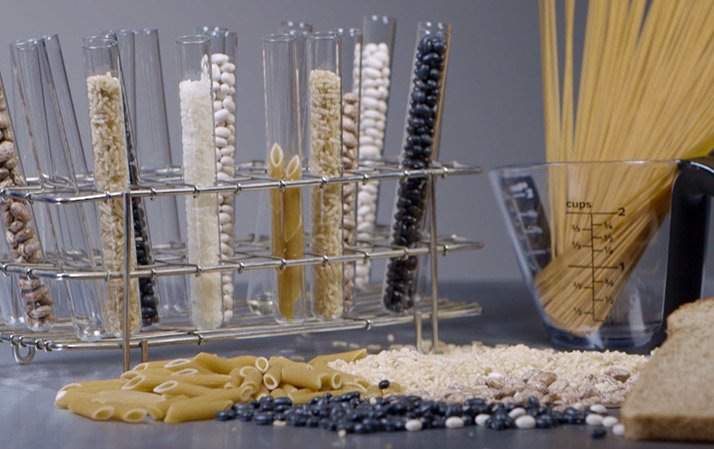 After you assess how your body responds over a 5-10-day period via the scale, energy levels, and appetite, adjust accordingly to ensure you're working toward your goal. If you want to gain more mass, add carbs. If you want to limit body-fat gain, cut back carbs.
Rule 5
Macronutrients over calories
I'm not a huge stickler on calorie amounts. Yes, calorie intake is important, but rather than focusing on a calories-first approach, I suggest building your diet from the macros up to ensure you're providing your body with the necessary fuel to support strength gains.

If you follow my above rules, your caloric intake will come out to be 15-19 calories per pound of body weight. For those with a higher carbohydrate intake, it may be closer to 23 calories per pound of body weight. Again, I don't recommend focusing on calories, but if it gives you a peace of mind, aim for this range.
Rule 6
Use a protein powder blend
For me, the only thing better than whey or casein is whey and casein. When you blend these two protein sources, the fast-digesting whey will ensure you rapidly promote an anabolic (muscle-building) environment, while the casein will help you sustain it for a long time—maybe as long as 6-8 hours. This will reduce the time you spend in a state of muscle breakdown and maximize the time spent in a state of growth.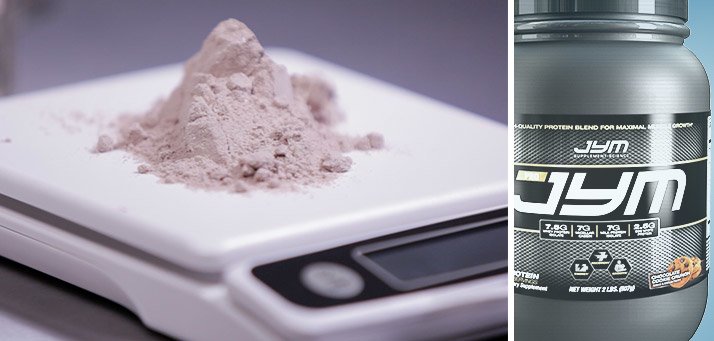 To fully round out your protein shake, I suggest the inclusion of medium-speed digesting protein, too. Egg protein is a top-notch example of high-quality protein to include that will ensure you bridge the gap, so to speak, between the fast- and slow-digesting nature of whey and casein. It's also rich in many essential nutrients such as choline, vitamin D, and omega-3 fatty acids. Look no further than Pro Jym for the perfect blend of all three.
Rule 7
Use fast-digesting carbs after workouts
Carbohydrates are your muscles' primary fuel source during exercise. The greater the intensity and length of your training, the more the body depletes its carbohydrate stores. This happens! But when it does, you need to rectify it quickly.
Why? There are many reasons. For one, glycogen pulls water into the muscle cell, creating a hydrated environment ready for recovery and growth. Carbs are also anticatabolic, meaning they stop muscle breakdown. Rapid entry into the bloodstream will help to flip the switch, so to speak, to a muscle-building rather than breakdown, setting. And finally, carb intake triggers the release of insulin, which is the main driver for shuttling nutrients—think BCAAs and creatine—into muscle cells.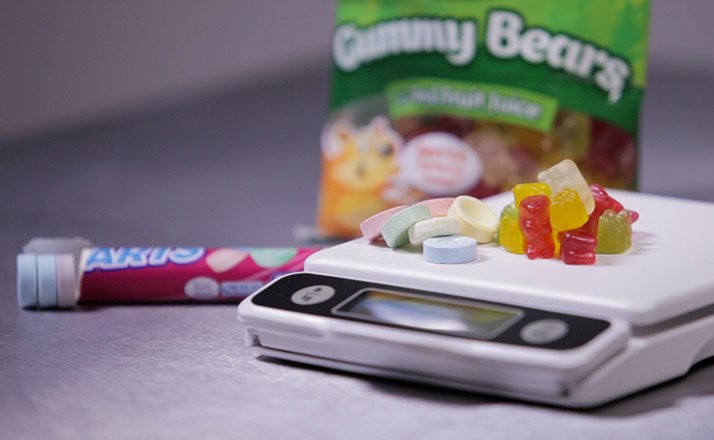 I recommend 20-40 grams post-workout, but never more than 60 grams, to ensure maximal absorption and to steer clear of consequences of a rapid insulin spike. Even though this recommendation can serve as a means for satisfying your sweet tooth, too much can leave you feeling like crap! The rapid uptake of these carbs (due to a large insulin release) can lead to low blood sugar, which results in fatigue and dizziness.
Supplemental post workout-carbs
Food-based post-workout carbs
If you find that this happens to you even with smaller amounts of fast-digesting carbs, stick to slow-digesting carbohydrates like fruit, oats, and whole-grain breads to maintain a stable blood glucose level.
Rule 8
Take the pre- and post-workout supplement essentials
BCAAs
When taken before a workout, branched-chain amino acids assist in enhancing energy and fighting fatigue during training.20-22 This will help you to train harder. Taken after training, they "turn on" muscle building to quickly prime an anabolic atmosphere. They may also prolong muscle building when taken between meals.23
Dose: 5 grams of a 2:1:1 ratio of BCAAs before and after training.
Beta-alanine
Beta-alanine is an amino acid that works to increase levels of carnosine in the body. Carnosine acts as a buffer against the hydrogen buildup (a drop in pH) in muscle cells that occurs during high-intensity exercise. Through increased carnosine production, beta-alanine supplementation helps to delay that familiar burning sensation, allowing you to accomplish more total volume.
Dose: 2-3 grams before and after training.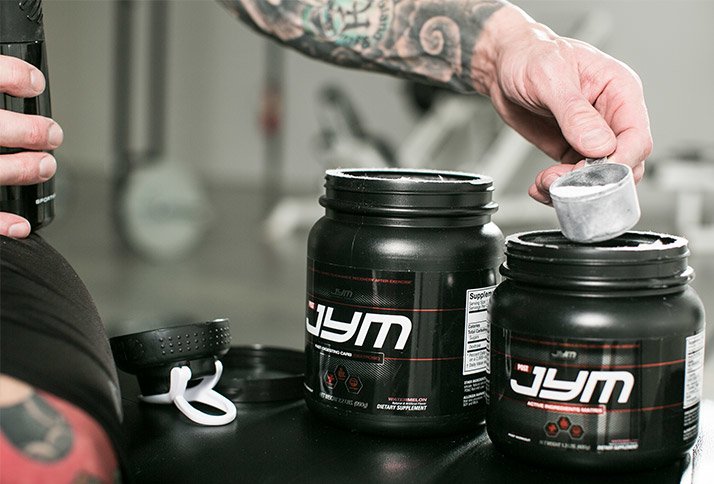 Betaine
Betaine is a modified amino acid that has been shown to boost strength and power, and even enhance muscle growth.24-27 Betaine works to reduce levels of homocysteine, which subsequently increases levels of methionine. Together, these factors positively impacts insulin signaling and protein synthesis.28,29
Dose: 1.5-2 grams of betaine in the form of trimethylglycine, betaine anhydrous, or betaine monohydrate before and after training.
Creatine
Do I still need to sell you on creatine? It's the most extensively researched sports supplement out there, with countless studies to support its ability to positively influence strength, power, and muscle mass.30,31 I recommend creatine hydrochloride because it may require a smaller dose to elicit the same benefits as monohydrate, but 5 grams of creatine monohydrate works well, too.
Dose: 2-5 grams of creatine before and after training.
Rule 9
Find what works for you
The previous eight rules will work very well for 99 percent of people. However, maybe you're in the 1 percent. Maybe your schedule doesn't allow for frequent meals, or maybe dairy-based protein powders are not in your diet. Whatever it is, use these rules as a guideline, but stick only with the ones that work for you.
Tweak them to make them yours, find ones that work better for you, or create your own. We are all unique, and our bodies don't react the same way to food or training. Be your own guinea pig and experiment on yourself. If something works for you, it doesn't matter whether or not it works for anyone else!
Sample Meal and Supplement Plans
These are four distinct ways to build your day, depending on whether you train in the morning, at lunch, during the late afternoon, or at night. I've also included a sample meal plan for a rest day.
Each of these is based on a 180-pound individual looking to add muscle, so the specific macros may be very different for you. Just use them as ideas for how to plan the general makeup and timing of your meals.
Here's the macronutrient breakdown for this particular hypothetical person:
Meal and Supplement Plan 1
Training in the Morning
Meal and Supplement Plan 2
Training at Midday
Meal and Supplement Plan 3
Training Late Afternoon
Meal and Supplement Plan 4
Evening Training
Sample Rest Day Meal Plan