RSP Triple Threat: Nutrition Overview
Triple Threat can be either a top-notch muscle-building plan or a straight-up burner of a fat-loss program. The difference is the approach you take in the kitchen! Here's how to gear this plan for multiple goals.
The Triple Threat program will demand a lot of you. Its unique blend of conditioning, high-volume hypertrophy, and strength work during the same week—and sometimes during the same day—will challenge your muscles, energy systems, and mental resolve. If you're not eating quality food in reasonable amounts, the challenge will only become greater.
But with this challenge comes an opportunity. Because this is such a novel stimulus, you can also gear your nutrition to help you attain certain goals. Want to use Triple Threat as a fat-loss program? You can do that. Want to gain muscle? We can help you there, too. Just want to eat for maintenance and optimal performance? Again, no problem.
Read on for the plan to fit your body!
Setting Up Your Plan
The changes that Triple Threat can produce in your body depend a lot on how seriously you take your workouts, but also on a number of crucial nutritional factors. The most fundamental of these is the number of calories you eat.
To build muscle, you must be eating more calories than you're burning. Conversely, to lose fat, you must be taking in fewer calories than you're burning. This isn't where the conversation ends, but it's where it starts.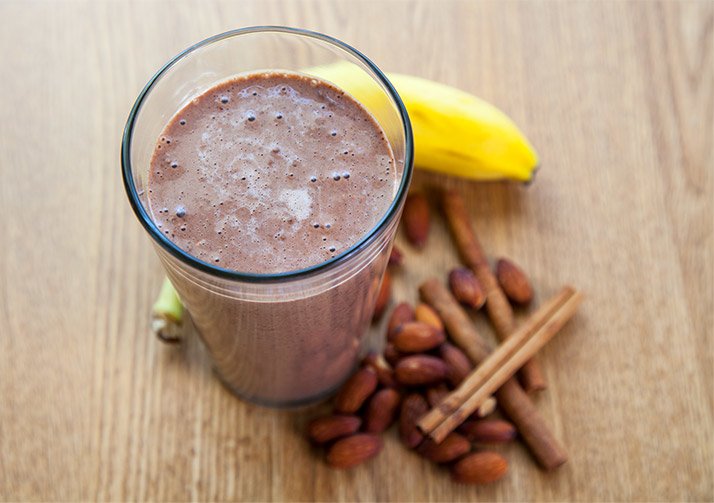 To find the number of calories needed to support your goal, begin by multiplying your weight (in pounds) by 12. This will give you an estimated number of calories to help you maintain your current weight.
| Weight (lbs.) | Calories |
| --- | --- |
| 150 | 1,800 |
| 200 | 2,400 |
Once you've found your estimated maintenance-calorie level, adjust your nutrition by adding or subtracting 10-20 percent of your total calories to match your goals.
Change in Calories for Weight and Goal
| Weight (lbs.) | Change (calories) | Fat Loss (calories) | Muscle Growth (calories) |
| --- | --- | --- | --- |
| 150 | +/- 150-300 | 1,500-1,650 | 1,500-1,650 |
| 200 | +/- 200-400 | 2,000-2,200 | 2,600-2,800 |
Before you jump into tracking calories and finalizing your nutrition plan, there's one more crucial step you need to take: setting the ratio between protein, carbohydrates, and fats to maximize energy and recovery, and progress toward your goal.
Having too few or too many grams of a macro may lead to suboptimal energy and recovery, and even derail your progress. The steps outlined below will help you arrive at a solid starting place.
Begin your macronutrient construction by prioritizing protein to ensure you maximize muscle growth and repair. Set your daily protein goal at 1 gram of protein per pound of your current (not goal) body weight.
Multiply this number of grams by 4 to obtain the total number of calories from protein (protein provides 4 calories per gram).
Subtract the number of protein calories from your daily calorie goal.
The number you're left with is the remaining number of calories you have to divvy up between carbohydrates and fat. Remember, 1 gram of carbohydrates provides 4 calories, and 1 gram of fat provides 9 calories.
There's no perfect ratio of protein, carbohydrates, and fat. Different people will find different levels feel better to them than others. However, given how intensely you'll be training over the next four weeks, I recommend leaning toward a higher carbohydrate split to ensure you have the fuel to perform well and recover quickly, such as:
Strength, hypertrophy, and hybrid days: 1.0-1.25 g carbs per pound of body weight
Conditioning and rest days: 0.75-1.0 g carbs per pound of body weight
Triple Threat Carbohydrate Goals
| Weight (lbs.) | Strength / Hypertrophy/ Hybrid Day | Conditioning or Rest Day |
| --- | --- | --- |
| 150 | 150-188 grams | 113-150 grams |
| 200 | 200-250 grams | 150-200 grams |
The remaining calories in your diet should be filled with fat. Once you have your starting calorie goal and macronutrient targets, it's time to validate these numbers. To do so, hit your macronutrient targets the next seven days in a row—the first seven days of the program. That means counting every bite and sip. Weigh yourself first thing upon waking (after using the restroom) on days one, four, and seven, too.
Then, observe the trend in your weight. If you stayed within plus or minus 1 pound, then this calorie amount is a great estimation of your maintenance needs. (Remember that it's common to fluctuate daily due to previous day's food, fluid, and sodium intake, sleep, and stress). If the scale moves (and stays) more than 1 pound overall in either direction, you're likely in a surplus or deficit.
How to Adjust Your Macros for Specific Goals
To optimize progress toward your weight goal, you need to tweak your nutrition numbers to support a change in weight of 0.5-1.0 percent of your current body weight per week. That's gaining or losing 1-2 pounds per week for a 200-pound person, depending on his or her goal.
When adjusting your nutrition, make changes of 10-20-percent calorie increments—no more! The initial change in calories should come primarily from fat; add fat if you're trying to gain weight, and subtract fat if you're trying to lose weight.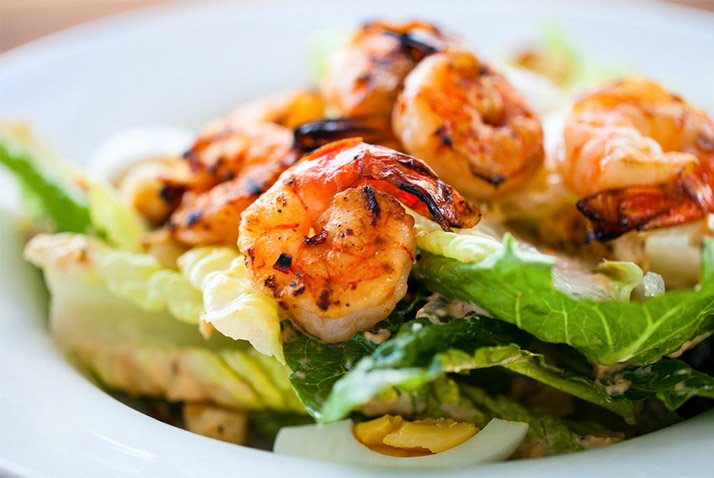 For those seeking weight gain, adding calories from fat will help to support testosterone production and recovery (assuming you're choosing the right fats). For those seeking weight loss, reducing calories from fat first will help you to keep carbohydrates, and subsequently energy levels, as high as possible for as long as possible.
Wondering how this plays out to specific macros and meals? Check out these sample meal plans and macros for our 150- and 200-pound example people, both for fat loss and muscle building.
Triple Threat Meal Timing
To maximize recovery and consistent energy, it's important that you eat every 3-4 hours. Break outside of the traditional thinking of meals and snacks, which often place false limits on appropriate food selections (think candy bar for snacks, veggies only at dinner). Instead, view each time you eat as an opportunity to "turn on" muscle building and to fuel your mind and muscles for the hours ahead.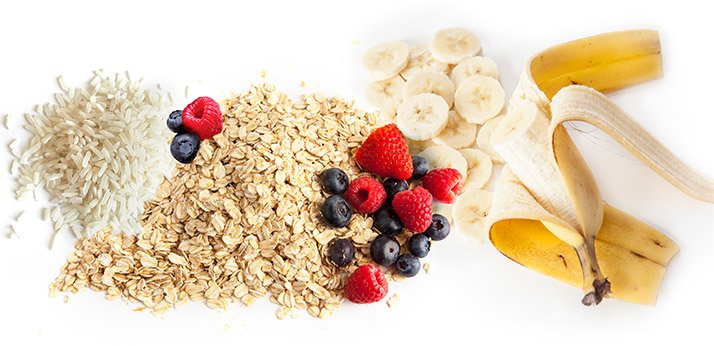 Each feeding period should include adequate protein, regardless of your goal. That's because the muscle-building response received when eating protein peaks 90 minutes later and returns to baseline roughly three hours after eating. By having protein every 3-4 hours, you maximize muscle growth and repair, which promotes optimal recovery. Plus, protein has a positive impact on your appetite, so if you're dieting, this is another strategy to keep hunger in check.
We understand that not all feeding periods will fall at a time convenient to stop what you're doing to sit down to a formal meal. That's why we've provided you with a slew of healthy snack options that can be combined to fit your macronutrient goals for the meal.
Healthy Snack Options
Casein protein
Beef jerky
Greek yogurt
Cheese stick
Hard-boiled eggs
Deli meat
Oats
High-fiber cereal and granola
Fruit
Vegetables
Nuts and seeds
Nut and seed butters
Avocado
Triple Threat: How to Choose Your Foods
Protein
The grueling workouts you face throughout the next four weeks will undoubtedly tear you down. To build yourself back up and maximize your body's ability to repair and recover, make protein your highest priority. Here are three rock-solid guidelines to steer you:
Triple Threat Protein Guidelines
25-35 g per meal, including snacks
Relatively low fat
The fewer legs, the better
Why low-fat? Living on fatty proteins can make recovery and sticking to a calorie benchmark next to impossible. The phrase "the fewer legs, the better" is a simple way to make sure you're getting maximum nutrition at each meal, without maximum calories. For example, fish and eggs (zero legs) tends to be leaner than poultry (two legs), which tends to be leaner than beef and pork (four legs). Of course, this tool isn't foolproof, but it's an excellent starting place.
Lean Protein Options
Fish: tilapia, tuna, salmon*, cod
Seafood: shrimp, scallops, crab, oysters, mussels, lobster
Poultry: chicken and turkey breast (without skin)
Ground meats (90/10 or leaner): chicken, beef, turkey
Eggs: yolks* and whites
Beef: sirloin, tenderloin, filet, flank
Pork: tenderloin, deli ham, Canadian bacon
Lean deli meat: chicken and turkey breast, ham, roast beef
Low-fat dairy: milk, Greek yogurt, cheese, whey protein, casein protein
*Egg yolks and salmon are rich in essential fatty acids and an excellent source of protein and dietary fat. Eat both! Don't just limit yourself to the egg whites.
Carbohydrates
Hannah Eden's conditioning will have you sucking wind on a regular basis over the next four weeks. If you don't have the appropriate type and amount of fuel, well, good luck getting through the first week. Carbohydrates serve as your muscles' primary fuel source. And the greater the intensity of your workout (see burpee tuck jumps, Day 2), the more your body relies on carbohydrates.
Not any carbohydrate will suffice as a fuel source, however. Here are the guidelines you'll use to pick the majority of your carbs—let's call them "nutritional carbs" for lack of a better term—over this month:
Triple Threat Nutritional-Carb Guidelines
High-fiber
Nutrient dense
The more veggies, the better
Fiber is key here; it slows down digestion and promotes longer-lasting energy. It aids appetite suppression, too, which is invaluable if you're dieting. Vegetables are a fantastic source of fiber.
Healthy Carbohydrates
Vegetables
Fruit
Oats
Rice: brown and wild
Quinoa
Couscous
Sweet potatoes
Whole-wheat bread, bagels, wraps
Whole-wheat pasta
There's a time and place for lower-fiber options, though, such as before or immediately following a tough workout. Choosing a lower-fiber option—let's call them "fuel carbs"—with little time between your meal and workout is advantageous, because it will digest quickly and provide readily available fuel with a lessened risk of accompanying GI distress.
Triple Threat Fuel Carbs Guidelines
90 minutes or less before a hard workout, or right after
Low-fiber
Easy for you to digest
Fat
Fat plays many critical roles in the body. Crucially, it serves as a secondary fuel source and also helps fight exercise-induced inflammation. Of course, it's important that you choose the right types of fats. Some fats work for you, while others work against you.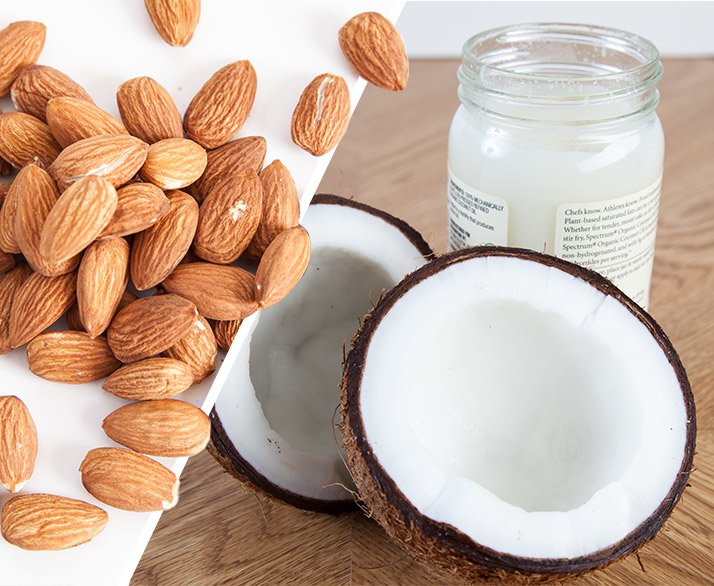 Triple Threat Fat Guidelines
Three-quarters from plant-based unsaturated fat
One-quarter from animal and plant-derived saturated fats
Trans fats: Little to none
Three-quarters of your daily fat intake should come from unsaturated sources of fat, which fight inflammation caused by exercise. The remaining quarter of your fat intake should come from saturated fats, which play an essential role in hormone, vitamin, and testosterone formation (think muscle-building). Trans fats from processed treats and junk food? There's no need for them when you're aiming for an ambitious achievement like finishing this program.
Unsaturated Fat Sources
Oil: olive, canola, avocado
Nuts: walnuts, almonds, pecans
Seeds: sunflower, flax, chia
Nut butters: peanut, almond
Avocado
Fish: salmon, mackerel
Saturated Fat Sources
Oil: coconut
Nuts: brazil nuts, peanuts
Dairy: full-fat yogurt, milk, cheese, butter
Egg yolks
Animal meats
Eat to Perform!
You've got the workout plan. You've got the nutritional plan. Now, just check out the supplement guide [LINK] to help you get the most out of each and every workout. Then, you'll be ready to dive into the Triple Threat training!
* These statements have not been evaluated by the Food and Drug Administration. This product is not intended to diagnose, treat, cure, or prevent any disease.