Michelle Hanson Muscle Building Program
Michelle Hanson knows what it takes to build the body of a Greek Goddess (she looks like Aphrodite's apprentice). Turns out she isn't Greek, so we'll just have to call her Goddess. Regardless, the curvaceous, yet toned body of Goddess Hanson is enough to make Zeus fall off his cloud. Those two contradictory descriptors may seem like an oxymoron, but one look at her body and you'll agree that "curvaceous-toned" should be a new word in the dictionary … with Michelle's picture next to it of course.
Michelle works out every day without fail. Even on her "rest" day, she still does an hour of cardio. In addition to maintaining her lean physique with cardio, Michelle (I mean Goddess) hits the weights like a madwoman. She knows that she needs a significant amount of lean muscle mass to look her best, and actually scoffs at women who fall for the "female myth" of not lifting weights for fear of becoming bulky. If you're ready to look your best, and tired of having your husband open the pickle jar, then pick up a weight and follow Michelle's muscle building program.
Michelle Hanson's Fitness Program
Watch The Video - 8:31
Muscle Building Regimen
Nutrition:
Protein 20g | Carbs 10g | Fat 8g | Calories 203
Protein 20g | Carbs 10g | Fat 8g | Calories 203
Protein 27g | Carbs 42g | Fat 0g | Calories 289
Protein 10g | Carbs 18g | Fat 0g | Calories 111
Protein 34g | Carbs 15g | Fat 17g | Calories 323
Protein 18g | Carbs 1.5g | Fat 0g | Calories 85
Training
Supplementation
Michelle Hanson's Personal Philosophy
I have learned to live by the motto: do you eat to live or live to eat? After competing for several years I learned that you will win some and lose some. If you go into this with the attitude that you are competing against yourself you can have so much fun with the sport.
The dedication and discipline it took for me to transform my body into the shape that it is currently in, is the same dedication and discipline that I now apply to my everyday life and in my job.
I now know there is not one thing in life that I can't achieve with the knowledge and understanding that I have from my experiences through training and competing.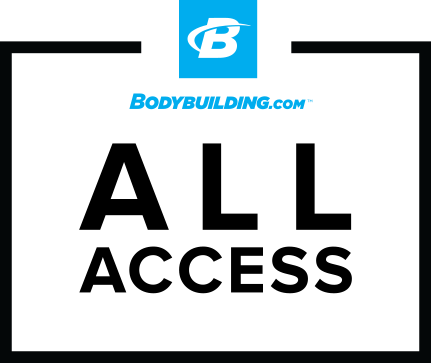 Access Your True Potential
Get access to over 45 premium fitness plans from the world's best trainers, athletes, and experts for only $8.99 a month!