Iron Intelligence: Evan Centopani's Smart 12-Week Muscle-Building Plan
Prepare for a muscular transformation unlike anything you've ever experienced. You'll lift and eat like a pro throughout 12 weeks of world-class training. You'll add strength, slap on size, and peel off fat in three innovative, interlocking phases designed by one of the great minds in contemporary bodybuilding, IFBB pro Evan Centopani.
Grow Like a Pro
"Hard and heavy training is the single most effective tool we have for getting in shape." - Evan Centopani
Get Started!
Watch The Video - 2:05
Iron Intelligence is a world-class bodybuilding program that can be done by anyone, anywhere. Don't limit yourself. Take your body where it's never been before!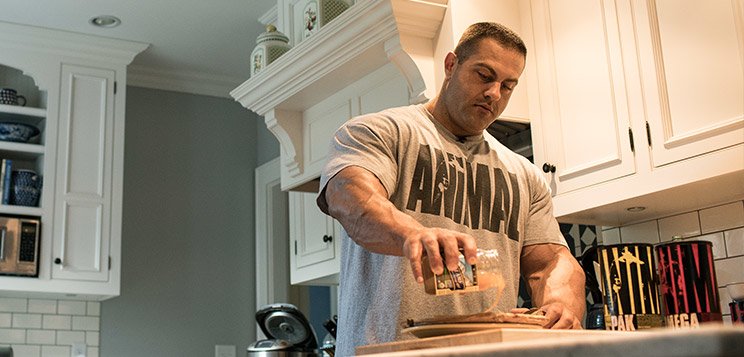 If you want to pack on monstrous muscle, you need a nutritional plan every bit as serious as your training. See Evan's stack and learn the kitchen secrets that earned him the nickname "Ox."
Train Like An Animal
These three staples are all you need to get the most out of each and every workout in Iron Intelligence. Prepare to succeed and then leave nothing on the table!
Evan Centopani's Stack
Get Your Supps Now!