2015 Gainsgiving Workout Challenge!
Thanksgiving may be all about feasting, but Gainsgiving is about feasting and beasting! Hit the gym hard on Turkey Day for your chance to get huge and win prizes from Kaged Muscle!
Thanksgiving is upon us! With side dishes galore, desserts aplenty, and a giant turkey to dig into, this day of feasting presents ambitious lifters with the ultimate chance to grow. Don't just sit on the couch as pounds pile on to your waistline; use your Turkey Day food to fuel an epic workout and even more extreme gains! Kick the couch and crush the gym this year, the year of #gainsgiving2015.
Trust us: If you want to have the best combination of feast and beast on Turkey Day, you've got to train. Instead of slumping over on the sofa after a few too many helpings of Grandma's mashed potatoes, hit the gym pre- or post-pigout to spark some serious growth. Squat for your stuffing, press for your pie, and add a few plates to the bar so you can use every bite of bird to power your bench.
Still not convinced to lift on Turkey Day? How about a little incentive from Kaged Muscle? Take a photo or video of your holiday workout and tag #gainsgiving2015, @bodybuildingcom, and @kagedmusclesupps on social media for a chance to win one of three Kaged Muscle Pre-Intra-Post Stacks!
#Gainsgiving2015
Kris Gethin and Bodybuilding.com's Thanksgiving Workout Challenge!
Watch the video - 0:15
Need a Gainsgiving workout?
If you're not sure what to train on Turkey Day, check out the workouts below and give thanks to the body part of your choice! Note: You don't have to perform one of these workouts to compete in #gainsgiving2015. They're simply here in case you need them!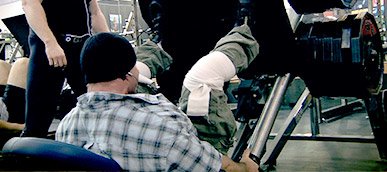 Want to build bigger wheels? Carve your quads and build your hammies with this classic Gethin workout from his original Hardcore Daily Trainer. Yeah, you'll feel it!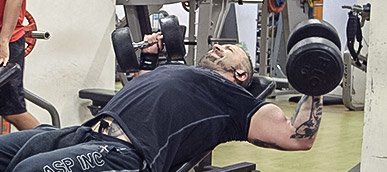 This savage workout from Gethin's Muscle-Building Trainer is all about volume. Think big numbers, big results, and a big chest with this training session that's sure to leave you sore!
The back is a big, complex muscle. It takes a lot of work to train it right. Do all the reps and sets in this workout from the Muscle-Building Trainer and you'll reap major benefits.
The biceps are great, but the triceps are the true mass monsters of your upper arms. Carve killer horseshoes with Kris Gethin's favorite triceps exercises!
Follow Kris Gethin as he navigates the hustle of Mumbai, India, and hits the gym for a delt-demolishing workout. This will leave your shoulders screaming for mercy!
Muscular biceps, calves, and abs are essential components of your masterpiece physique. Hammer them hard with today's Y3T workout from Gethin's Muscle-Building Trainer!
Need a Gainsgiving recipe?
Today's the day to eat and lift big, but you should still eat smart! Enjoy your favorite flavors of the season without adding unnecessary calories. From deviled eggs to pumpkin pie, we've got your Turkey-Day spread covered.
Sure, you use that bird to bulk, but what about the side dishes? This Thanksgiving, make the most of your entire meal with these muscle-building recipes.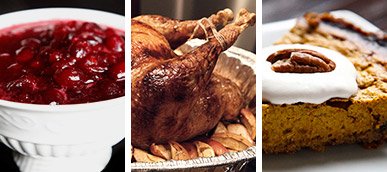 Before we broke bread and let football take over the holiday, simpler times made for cleaner food. Celebrate this Thanksgiving the paleo way!
Nothing says fall like the sweet taste of pumpkin. Add the seasonal treat to your meal plan with these dessert recipes that are sure to take any meal to the nines!
The holidays are full of joy, but don't let all that cheer overfill your belly. You're invited to JNL's healthy holiday celebration: fun, fit, and no fat allowed!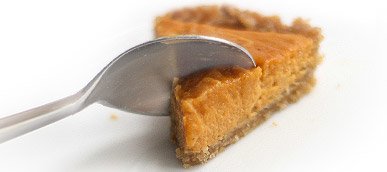 Nothing tops off a holiday feast quite like a sweet slice of pumpkin pie. This year, opt for the guilt-free, protein-fueled version from our Protein Powder Chef!
Make your own Dairy Queen Blizzard! This recipe is healthier, has more nutrients, and tastes even better than the real thing. Try it today.
#Gainsgiving2015 Contest Terms and Conditions