FST-7 Big And Ripped: Phase 2 Overview
You've spent four weeks building size and strength. Now, everything changes. Get shredded while still maintaining your strength gain, and achieve your ultimate physique!
Since we're shifting our emphasis from building to shredding, Phase 2 will be different from Phase 1 in a number of crucial ways. In Phase 1 you ended your workouts with FST-7 sets. In Phase 2, you'll start most workouts with them. The concentration needed to accomplish these special sets will help you focus on developing the mind-muscle connection. We'll also be increasing from 3 sets to 4 sets on other exercises, and boosting the reps per set up to 8-12. And we'll be using machines more, so you can get through some new techniques like dropsets more efficiently.
FST-7
Phase 2 Overview
Watch the video: 06:10
That's not all that changes, though. You'll also do more cardio and ab work, while eating fewer calories. Nothing will be easy from here on out, but the goal is a noble one: to reveal your best-possible physique.
Let's see what you're made of.
Phase 2: Training Overview
In Phase 2 you'll increase your workout pace with less rest between sets, greater volume, and more time in the gym. In the end, you'll be leaner, stronger, and have a lot more muscle definition than you may have thought possible. You have four more weeks to create the physique you're after, so take a deep breath, set your schedule around this split, and start working.
Phase 2 Training Split
Day 1: Chest
Day 2: Quads, Hamstrings, and Calves
Day 3: Shoulders, Rear Delts, and Traps
Day 4: Back
Day 5: Biceps and Triceps
Day 6: Quads, Hamstrings, and Calves
Day 7: Rest
You'll still be utilizing plenty of free weights and compound movements in Phase 2, but the emphasis will shift in some cases to machines so you can quickly add or remove weights to make use of intensity techniques such as dropsets. You'll also be doing more isolation movements to enhance the shape of key muscles.
You should continue to start each workout with two warm-up sets for your first exercise. You'll still pyramid up in volume, too, only now you'll do one extra set to increase your volume. And by increasing your reps, you'll be able to work additional muscle fibers and pump more blood into your muscles, which will help stretch the fascia from the inside out.
It's up to you (and perhaps your training partner) to incorporate intensity techniques wherever possible, and to get the most out of every set. In addition to the techniques you used in Phase One, such as partials, forced reps, slow negatives, and paused peak contractions, I recommend you try these techniques in Phase 2:
Dropsets: After you reach failure on an exercise, reduce the weight by 20-30 percent and crank out as many reps as possible. Do 2-3 drops on the last set of an exercise, lowering the weight again each time you reach fatigue.
Supersets: This approach to training pairs exercises for the same or antagonist muscle groups, such as biceps and triceps. Perform a set for each muscle group back-to-back, with no scheduled rest between exercises.
Giant Sets: This intensity technique uses four exercises for the same muscle group done back-to-back with no rest between sets.
Pre-Exhaust: Perform an isolation exercise to failure, then follow immediately with a compound movement.
Wondering how to use these? Just watch videos of me training Men's Physique Olympia champ Jeremy Buendia on the FST-7 Essentials: Upper Body and Lower Body pages to see how it works for every muscle group.
Cardio and Abs
More is better, right? In Phase 2 you're going to be doing more cardio, more intensely—as you simultaneously up your ab workouts. All of that will be on top of an increase in your overall workouts. This is the kind of work it takes to sculpt all that great mass you've built up into a chiseled statue.
Cardio: Ramp it up to 5-6 times each week—and do it first thing in the morning on an empty stomach to really burn some serious fat. I recommend sessions lasting 40-45 minutes, and at least 15 beats per minute faster that you did during Phase One. If you're still not seeing the kind of fat loss you're hoping for, add another cardio session after you finish your daily training.
Ab (Three times a week)
We're all different. Some people can do two sets of push-ups a day and have rippling abs. Others can do crunches all day long and end up with a nice, flat torso—but no six-pack. This plan, along with your epic workouts and a sound nutritional approach, will have you working toward a trimmer, tighter waistline and serious abdominal definition.
Phase One Nutrition Overview
To build size, you consume a lot of calories. To shred, you consume fewer of them, and you get them from different sources. During Phase 2, you'll cut back on carbs to tighten up your midsection, and up your proteins and dial back your healthy fats slightly so you can maintain your strength and energy level.
Your Phase 2 macros will look like this:
Protein: 1.75-2.5 grams per pound of body weight
Carbs: 1-1.5 g per pound of body weight on training days, 0.5-1 g on rest days
Fats: 0.3-0.4g per pound of body weight, or 20-25% of total calories
Here's how that looks for a 185-pound male:
Protein: 276-462 g
Carbs: 185-277 g
Fats: 55-74 g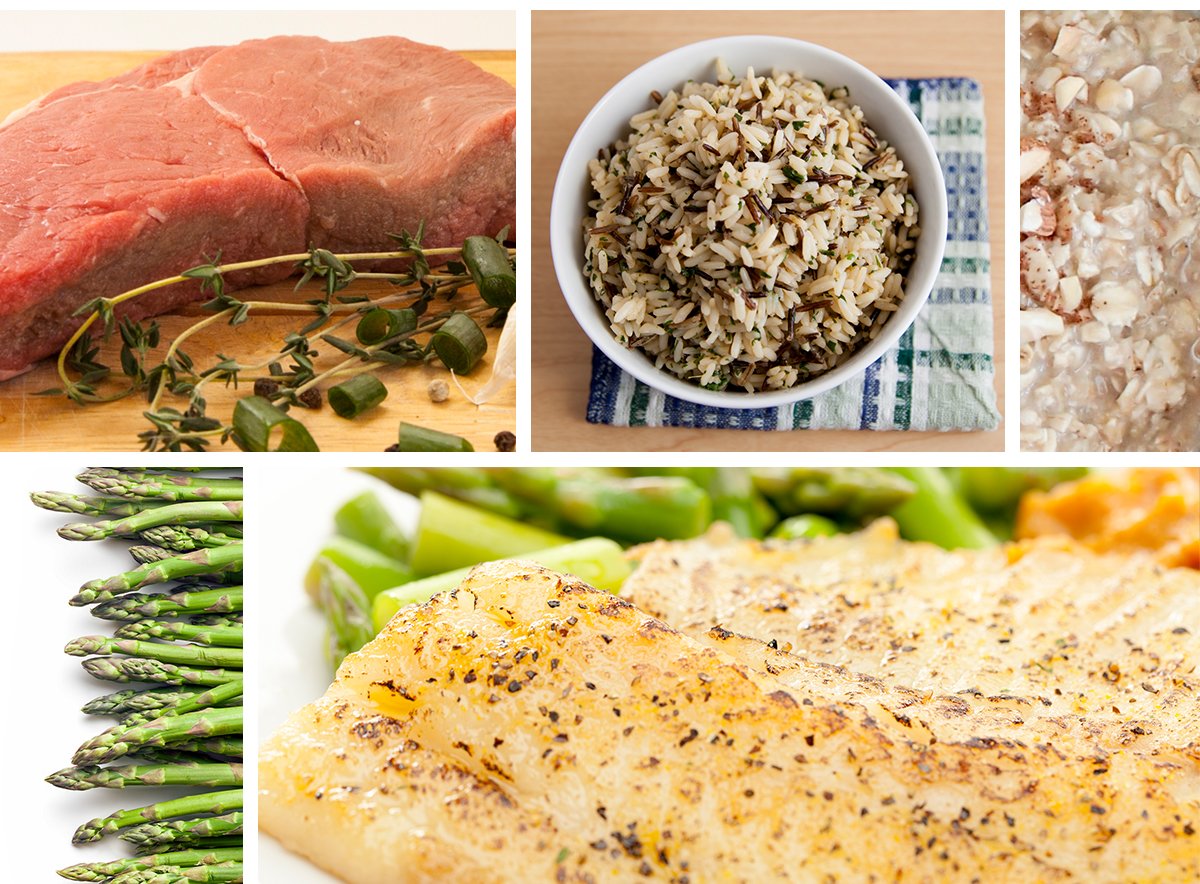 Yes, that's a big range, but bear in mind that this is an advanced training protocol. If you want to use it to really dial in your physique, you should be adept at dialing in your macros.
This ratio of protein, carbs, and fats is designed to give you the energy you need to keep training, while still allowing you to drop weight. Feel free to use a fitness calculator to help you zero in on your calories and macros.
Here's a sample Phase 2 meal plan, plus my favorite foods for shredding.
Meal 1

---

---

---

All-natural peanut butter
1 tbsp
---

---

---

---
Meal 2

---

---

---

---
meal 3
---

---
---
---

---
Meal 4

---

---

---

---
---
meal 5

---

---

---

---
meal 6

---

---
---

---
Meal 7
---

All-natural peanut butter
1 tbsp
---
Hany Rambod's Favorite Shredding Foods
Oatmeal: This slow-digesting carb provides a stable release of energy throughout the day.
Sirloin Steak: Red meat is a good source of creatine, which pulls more water into the muscles to increase muscular strength and endurance.
Tilapia: Tilapia is the perfect source of protein for shredding: low-fat and fast-absorbing.
Wild Rice: Due to its higher fiber content, wild rice doesn't digest as quickly as white rice so you'll feel fuller between meals.
Avocado: The healthy fat in avocados helps keep your energy levels up during lower-carb periods.
Asparagus: As your level of physical activity decreases toward the end of the day, the energy from starchy carbs is more likely to be stored as body fat. By replacing those starches with fibrous vegetables, you can continue to shred all day long.
Phase 2 Supplements Overview
Since the goal during Phase 2 is to lean out, your supplement stack will focus on fat burners, while giving you the energy you need to finish these more challenging workouts. The stack will also include anti-catabolic agents such as branched-chain amino acids to help you maintain muscle mass, along with vitamins and greens to help you maintain your health.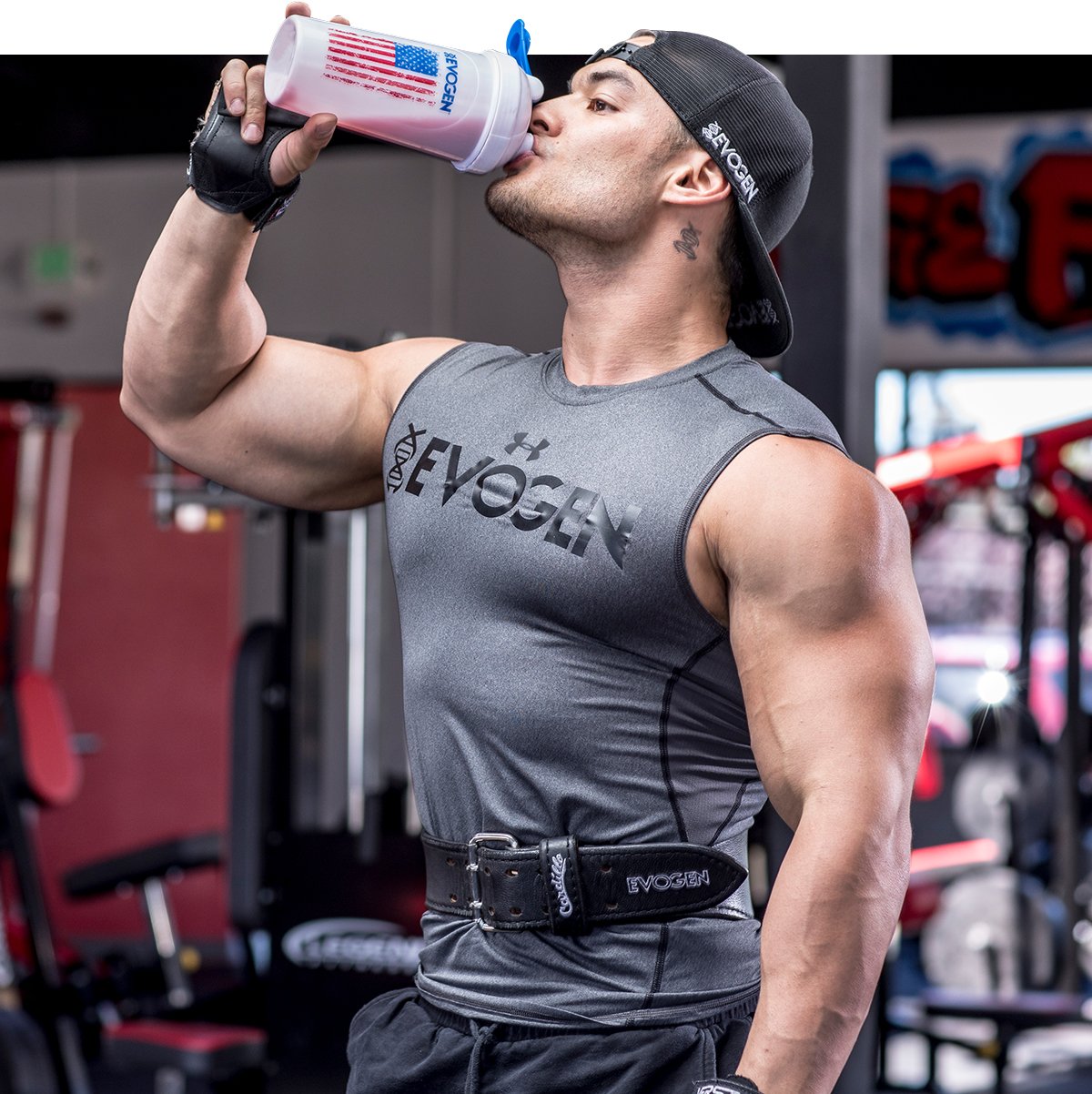 Pre-Morning Cardio
After Meal 1
After Meal 2 or 3
Pre-Workout
Intra-Workout
Post-Workout
All That's Left Is the Work
You've got your split, your cardio and abs protocols, and your meal plan. Now all that separates the old you from the new you is a lot of hard work. Show the world what you're capable of!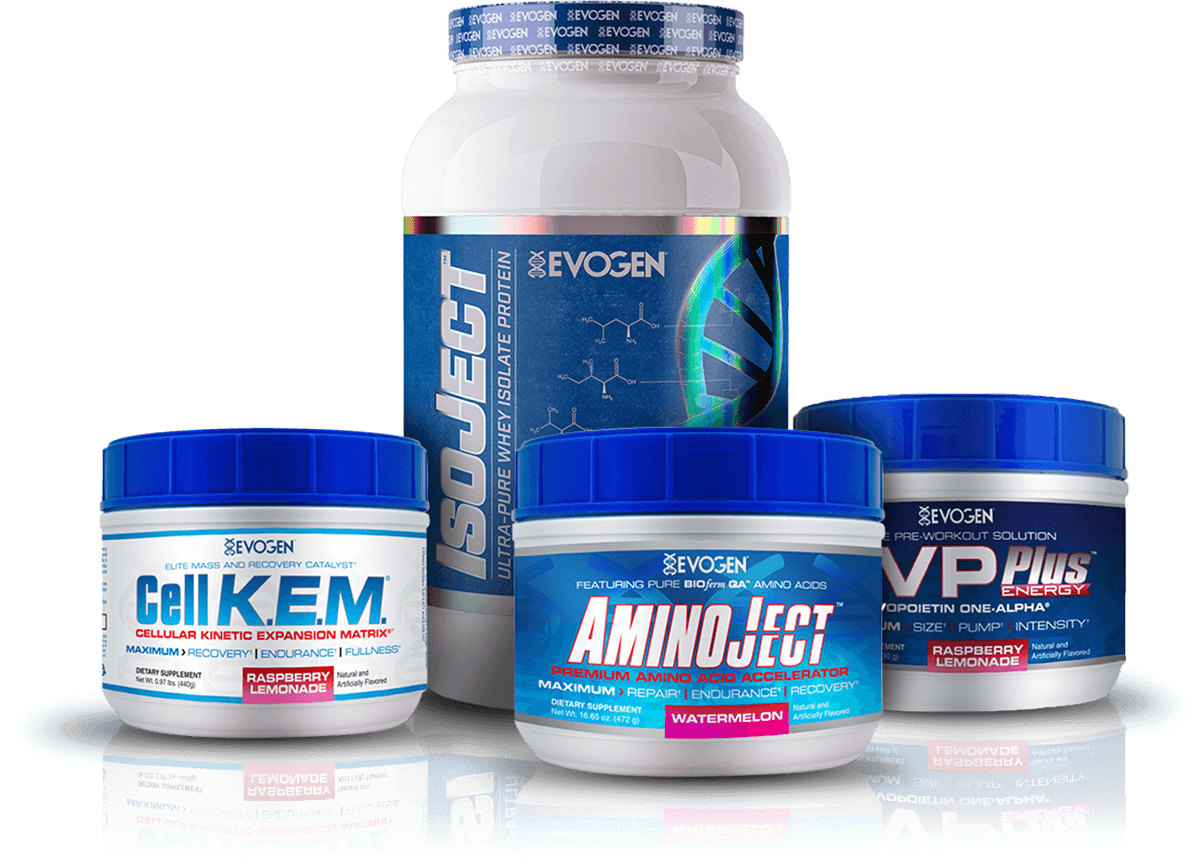 FST-7 Get Big And Ripped In 8 Weeks Supplement Stack
Fuel your FST-7: Big and Ripped workouts with Evogen supps. This is how the pros grow!