#FreakMode: Alex Savva's 12-Week Fitness Plan
You may think that a training plan like this is all about looks. It's definitely not. It's really about how you feel. You're making this a lifestyle and embracing training, nutrition, and supplementation. You're embracing the synergy of these factors to create something that will change your body and change your life. The FreakMode 12-week Trainer is a complete guide to making the best transformation of your life, no matter your goals.
Pursue Your Best
Watch The Video - 01:57

Meet Your Trainer, Alex Savva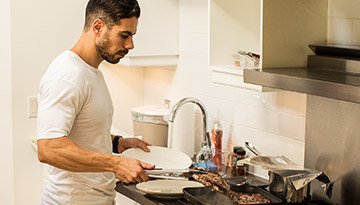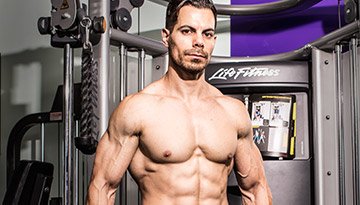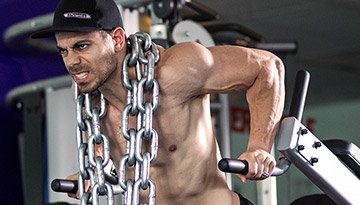 Gym owner, personal trainer, and Co-Founder of PharmaFreak Alex Savva has done and seen it all: competitions, challenges, and everything in between. But he never found anything that helped him or his clients sustain a fit lifestyle. That's when he decided that he wanted to make a lifestyle transformation—one that enabled him to maintain a great physique and keep making gains year after year. It's this lifestyle transformation that's the cornerstone of his FreakMode trainer.
Overviews
Step One
Prep Your Meals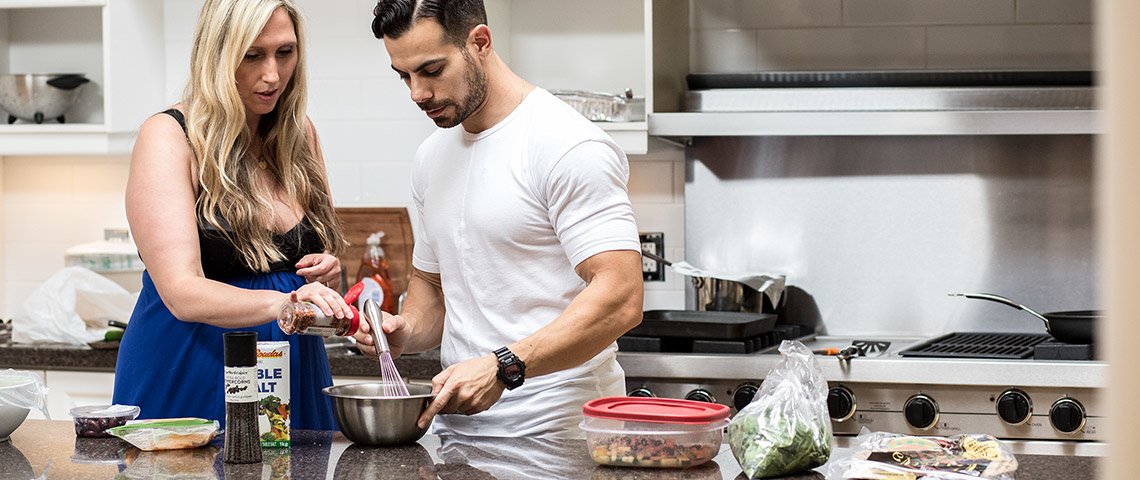 Any good transformation plan has its roots in solid nutrition programming. FreakMode is no different. Through the next 12 weeks, you'll learn how to make your meals work with your fitness goals. You'll cook, prepare your daily meals ahead of time, and learn how to make healthy choices.
No matter if you want to build muscle or burn fat, FreakMode will provide all the nutrition advice you need. Use the calculator located on the Nutrition Overview page to determine how many calories in what macronutrient breakdown you need to eat each day for your goal. Once you know how many calories and how they break down into protein, carbs, and fats, then you can start building out your meals! As a bonus, there are 12 FreakMode-approved recipes that are easy, and delicious. So, you don't even have to worry about what to make for dinner.
Shopping
List
Before you start the trainer, though, take this list to the grocery store and start stocking up on healthy food. When your fridge is full of healthy food, you don't have any choice but to eat healthy!
Download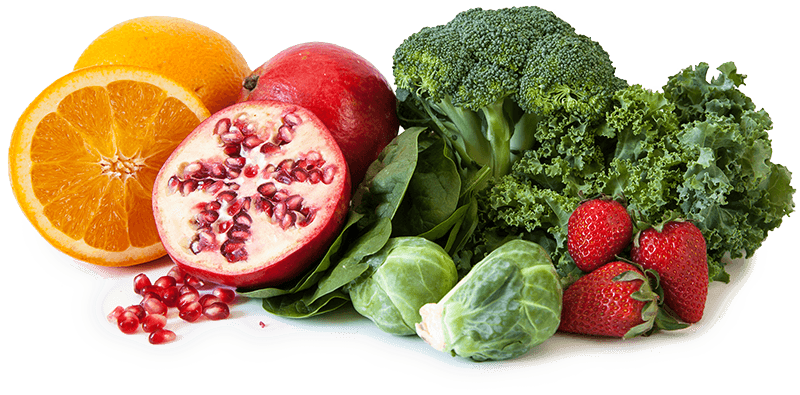 Step Two
Learn About Supplements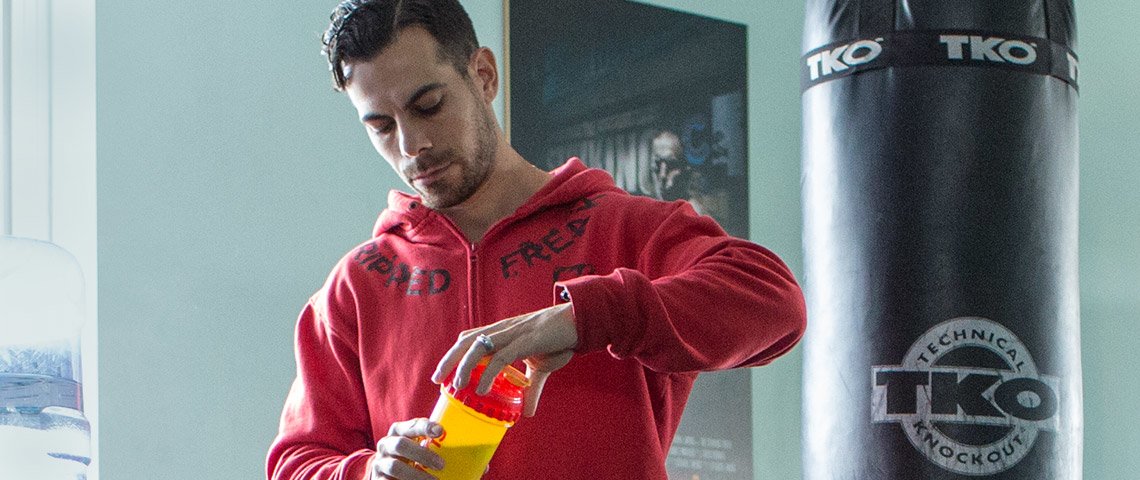 Pre-Workout

|

Protein

|

HMB
Test booster
A testosterone booster may help support your body's natural testosterone productions. It may also help you gain strength and feel more energized throughout the day.
Protein
Having a protein shake before and after your workouts may help fuel your muscles and help them recover effectively. A protein supplement will also help you get in all the protein you need each day to build and maintain your muscle mass, and gain strength.
Greens
These plant-based supplements usually include ingredients like alfalfa, spirulina, and barley. Among many other benefits, greens are designed to support your daily vitamin intake, support your immune function, and promote healthy digestion.
Pharmafreak
PHARMAFREAK is dedicated to researching, developing, and creating the world's strongest supplements made with novel, clinically-proven ingredients and the highest-level GMP quality control standards. We don't put products on the market that we don't use personally and recommend to our friends and family.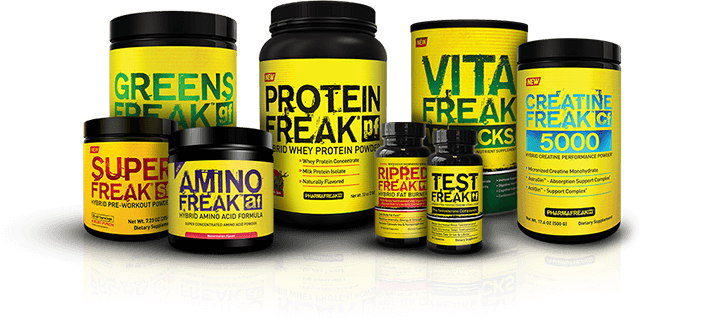 Step Three
Sign Up For The Emails
Get weekly emails from Alex Savva. We'll send you everything you need to burn fat, build muscle, and transform for life!
SIGN UP TODAY AND START RECEIVING EMAILS WITH:
New Workouts
Inspirational Stories
Supplement Discounts
Healthy Recipes
Exclusive Products
And much more!
Step Four
Check out the FreakMode Challenge!
Not sure if you want to tackle the full FreakMode fitness plan? Here's a little extra incentive!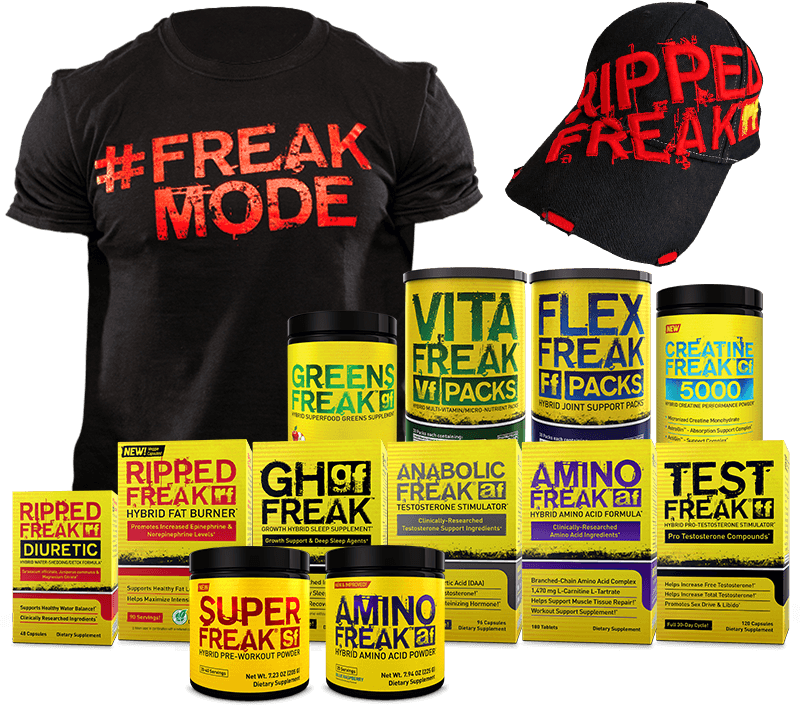 Sign up for the FreakMode training plan emails
Take a pic of yourself before starting and after completing FreakMode
In your pics, hold up a piece of paper with

#freakmodechallenge

on it
Post your pics together in one post on Instagram, Facebook, or Twitter
Tag your post

#freakmodechallenge @bodybuildingcom @pharmafreak

On the 15th of every month, one FreakMode finisher will win a PharmaFreak prize pack!
We'll award the first prize on December 15, 2015, so start planning now!
#Freakmode
Post your progress!