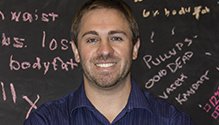 At A Glance
Name: Lance Breckenridge
Title: SEM Specialist
Department: Marketing
Hire Date: April 2014
BodySpace ID: Gotatsu
Favorite Products: Nordic Naturals Ultimate Omega
Q
What is your role at Bodybuilding.com?
I manage almost all of our paid online marketing. Another way to think about it, is anytime the company pays for a click to get traffic I'm helping make sure we are getting a return on the money spent.
What keeps you motivated to do your job well?
I definitely enjoy coming to work and being able to interact and work alongside a team of people that I can trust and can count on.
How does our mission resonate with your daily job?
I focus on creating ads online and directing people to find the best deals on supplements so they can become the best person they can be.
In three words, describe what it is like to work in the eCommerce industry and Bodybuilding.com.
Fun, intense, great.
What makes you most proud of working for Bodybuilding.com?
Bodybuilding.com cares as much about my personal well being as it does about my work life. It is quite the opposite of previous companies I have worked at.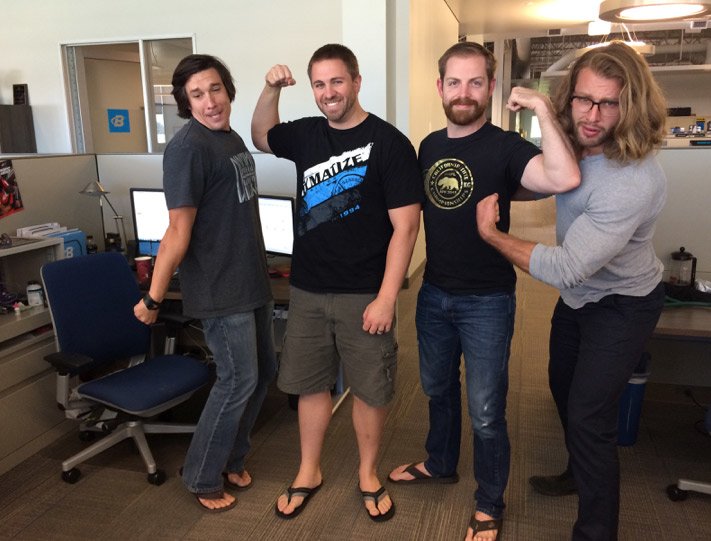 SEM bros pictured left to right: Dan Cubero, Lance Breckenridge, Derrick Hicks, Phil Sansotta
Bodybuilding.com is known for awesome benefits and fun culture. What is your favorite perk or aspect of company culture?
I like the referral program. I have loved my experience working here, and because of that I haven't hesitated to refer friends to HR. The amazing work environment is something I always tell people about when they find out that I work at Bodybuilding.com.
How has Bodybuilding.com influenced your health and fitness?
When I started working here I weighed around 234lbs and my body fat percentage was probably around 30%. After completing the 12 Week Transformation Challenge for employees I was able to drop down to 184 and 17% body fat. I think that has helped me want to come in and help others that much more. I hope to keep going and cut that body fat down even more as I continue my fitness journey.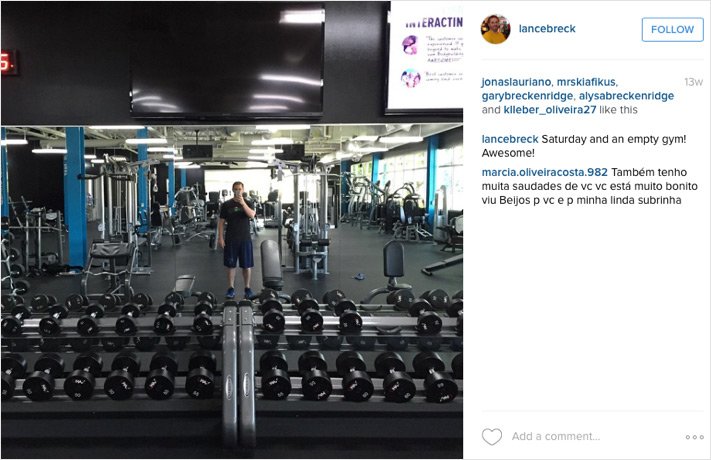 Lance working out at Bodybuilding.com's gym.
What motivates you stay on track with your fitness goals?
My motivation comes from a health issue I had in 2013. One morning I woke up and the right side of my body felt cold. I didn't think much of it at the time. A few days later I realized that I had no feeling on that side of my body. I could literally take a needle and poke myself with it and feel no pain, however I maintained all my motor skills. I started talking to people and saw some doctors, but no one could really tell me what it was. During this time, I lost the motor skill on the left side of my body. Ultimately, the doctors told me I had a virus that was attacking my nervous system directly. I was given some medicine to help boost my body's ability to combat viruses and given a specific diet to follow for a couple months so that I didn't eat anything to help strengthen the virus.
It took a few weeks for me to start getting motor skills on the left side of my body to come back. From there I started working out and being more physically active, which seemed to help speed up my motor skill recovery. Since, this incident and spending a couple months feeling like I was going to lose my motor skill on one half of my body for the rest of my life, I have found it hard to not want to work out. I usually just have to remember those awful months and I find it easier to push forward with my fitness journey.
Do you have a favorite sport?
I love snowboarding and skiing. I grew up in Tetonia, Idaho which is right next to Grand Targhee Ski Resort. I also love competing in indoor soccer, basketball, and martial arts.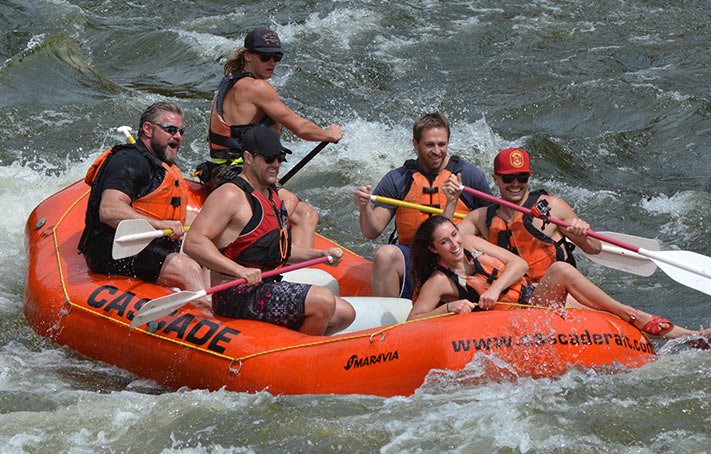 Lance ripping it up on the wild rapids of Idaho during a Marketing team building event.
What is something very few people know about you?
One random thing that no one really knows about me is that in 2010 to 2011 I was ranked in the top 5% of players in a video game. Considering at the time there were around 16 million active players that is pretty good.
What is the funniest thing you have overheard at work?
One day I was sitting at my desk and a fellow employee decided to bounce an exercise ball over someone's desk. Trying to make the ball bounce the distance, he slammed it on the floor, but instead of bouncing over the desk, it went flying straight up and hit the ceiling. It landed on top of the desk, knocking everything off. He quickly picked everything up and muttered something about not being in the area then left.
Thanks Lance! We are happy to have you at Bodybuilding.com!
Meet More Team Members
Financial Reporting Manager
Interested in joining the team?
We're a team of editors, designers, engineers, videographers, customer service reps, and more that are passionate about changing lives.
Learn About Careers at Bodybuilding.com