Creating Your Healthier Thanksgiving Dinner!
Holiday eating doesn't mean that you have to sacrifice your diet. Try these excellent Thanksgiving recipes that will allow you to indulge without losing track of your goals!
As you get ready to prepare for the coming holiday season, it's important that you start thinking about how you'll make it through the next few months without letting all the previous month's worth of work go to waste. So many of us are quick to begin indulging in all the goodies that the holidays have to offer without realizing the impact they are having on our waistline before it's too late. If you want to come out on New Years Eve wearing that tightly fitting dress or tailored pants and shirt, it's vital that you learn how to make the smartest food choices possible.
One of the best ways to accomplish the task of preventing holiday weight gain will be through preparing holiday meals yourself. When you have complete control over how the food is made and what goes into each dish you're going to prepare, you're going to be that much better off.
Let's take a quick look at some of the top recipes to consider for this Thanksgiving dinner.
Home-Made Cranberry Sauce
While cranberries are definitely a healthy fruit to consume, the problem with them comes with the fact that the sauce is often loaded with sugar. This is going to leave your blood glucose levels skyrocketing and provide you with far too many calories per serving. The solution? Prepare it yourself. Here's a recipe to try out.
Ingredients

---

---

---

---

Raspberry preserves
1 tbsp
---
Directions
Preheat the oven to 350.
Place the Cranberries in a pot on the stove and heat over medium heat.
Once heated, add in the sugar substitute, water, salt, and raspberry preserves.
Continue to cook, stirring frequently until a gel-like substance has formed. This usually takes about 5-10 minutes depending on the burner temperature.
Once the desired consistency is reached, remove from the heat and place in a serving dish to cool before serving.
---
Low Fat Pumpkin Pie
By preparing your own lighter version of the crust with this recipe, you can dramatically decrease the calorie count so a sweet treat at the end of your meal can be included within your diet plan.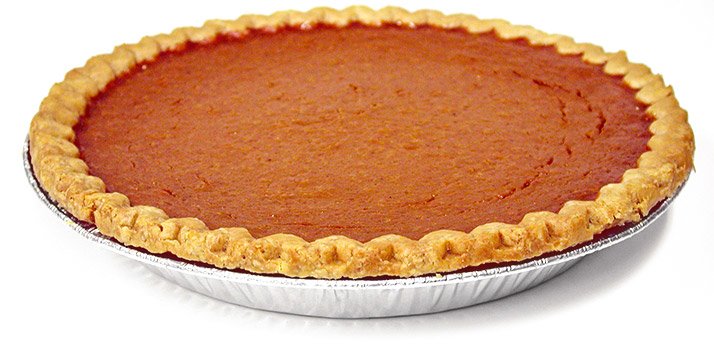 Ingredients for crust

---

---

---

---
Directions for crust
Preheat the oven to 225 degrees Fahrenheit.
Start beating the Egg Whites until they become frothy and then add in the Vanilla Extract, Splenda, and Cream of Tarter.
Beat once again and then spray a glass pie pan with some non-stick spray and coat with this mixture.
Place in the oven to bake for one hour.
After the hour is finished, turn off the oven but allow the pie crust to remain inside until it's cooled.
---
Ingredients for filling

---
---

---

vanilla protein powder
1/2 scoop
---

---

---
---

---

---

---
---
Directions for filling
In a large bowl combine the Gelatin with the water and then let stand for about 5-7 minutes.
Pour half of the evaporated Milk into a saucepan and heat until it's almost boiling.
Once ready, remove and whisk in the Gelatin mixture until well blended.
Proceed to add in all the remaining ingredients and then pour into the pie crust that has now come out of the oven.
Place in the fridge for two hours or longer and you're ready to serve.
---
Apricot and Cranberry Stuffing
Stuffing is very often the place where many calories and grams of fat lurk in your Thanksgiving meal so by looking to an alternative to this component of the meal you can really improve the overall nutritional intake of it.
For a sweet change of pace, consider this apricot and cranberry stuffing recipe. The bread has been replaced with brown rice to boost the fiber content and provide a better source of carbohydrates. In addition to that, bran is added to boost the fiber intake while the butter is kept on the low side to really decrease the overall fat and calorie count this dish contains.

Ingredients

brown rice cooked
1 1/2 cups
---

apple or cranberry juice
1 1/2 cups
---
---

---

dried cranberries
1/3 cup
---

poultry seasoning
1/2 tsp
---

---

---

---

---
Directions
Prepare the Rice according to the package directions using half water and half the fruit juice.
Meanwhile, melt the Butter on high in a skillet and then add in the diced Apricot, Seasonings, and Cranberries.
Mix together with the Brown Rice (now cooked) as well as the Bran Cereal and Almonds.
Place this in the oven at 350 degrees Fahrenheit for about 30 minutes and then serve.
---
Glazed Carrots
Finally, to finish off the meal you need a vegetable side dish to serve up alongside your mashed sweet potatoes. Glazed carrots fit the bill nicely and are a food most people really do enjoy. The trick to making these healthier is to use lower fat varieties of margarine and then substitute the brown sugar in for alternative sweeteners.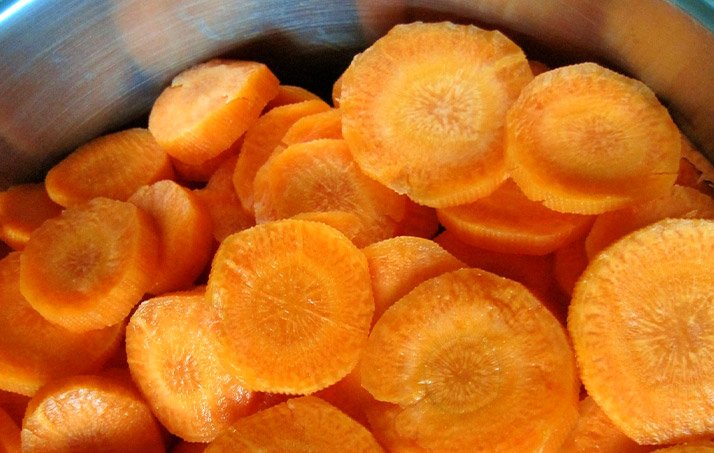 Ingredients

---

---

---

---

---

---
Directions
Melt the butter in a skillet over medium heat.
To this add the Brown Sugar and Splenda until dissolved and then add in the Carrots, Salt, and Pepper.
Continue to cook until the Carrots are tender, approximately 10 minutes.
Remove from heat and serve immediately.
---
Conclusion
So there you have some great Thanksgiving recipes to get you started with creating your own healthier menu this year that will not only satisfy your taste buds but also ensure that you don't come out of Thanksgiving regretting the food choices you chose. Remember to always be on the lookout for small tweaks you can make to your own family favorites to make them more supportive of your overall health and bodyweight goals.