Cinnamon Swirl Protein Cupcakes
Make sure your cheat is still a muscle-building treat with this sweet, protein-rich recipe.
"Cupcake" doesn't have to be a dirty word. Indulge in the clean version of an all-time-favorite dessert by whipping up this protein-fueled recipe. Complete with a cake-based bottom, creamy-icing top, and sprinkles of cinnamon for that extra touch, it'll leave you stunned—and it actually fits your macros.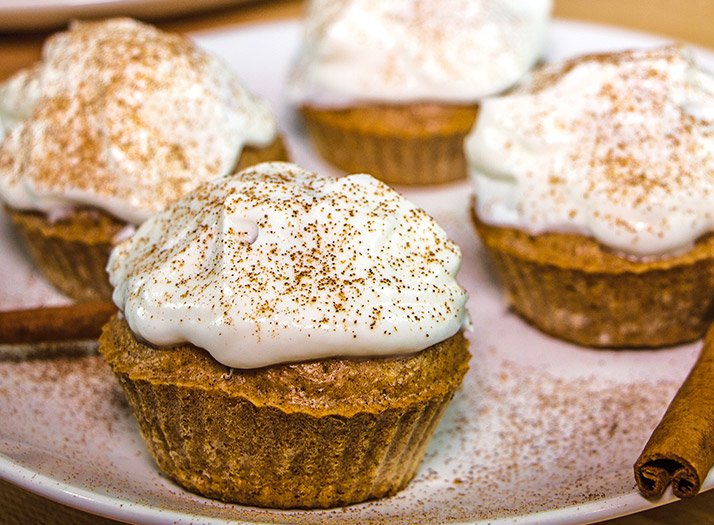 Ingredients
---
---
Rolled oats (or coconut flour):
1-1/2 cups
---
Unsweetened almond milk (or milk substitute):
1/2 cup
---
---
Fat-free vanilla Greek yogurt:
5 oz.
---
---
Ground cinnamon:
2-1/2 tsp
---
---
Directions
Blend rolled oats into oat flour.
Combine all ingredients into a bowl and mix.
Place silicone cups on a baking sheet and coat them with nonstick cooking spray.
Evenly distribute mix into the cups, filling them only about 3/4 of the way.
Bake at 350 degrees F for 10-15 minutes.
Allow the cupcakes to cool, then top with fat-free vanilla Greek yogurt.
Nutrition Facts
Serving size: 1 cupcake
Recipe yields: 5 servings
Amount per serving
Calories 79