Building Von Moger: Training Overview
The Building Von Moger 6-Week Muscle-Building Plan is your ticket to gains. The program is simple and effective. You just need to bring the commitment. Here's what you need to know.
I was one of those kids who wanted to stand out. I wanted to make something out of this life and be unique. I didn't want to have an ordinary life. All the work I've ever done has been driven toward making that happen.
For me, bodybuilding has provided that opportunity. I've had hardships. I've had letdowns. But everything great comes from taking a leap, taking a risk.
Bodybuilding is not a task for me. It's not a chore. I enjoy it. And I balance it out with everything else that's going on around me. It's about having fun and not taking it all so seriously. For the next six weeks, you're going to do it all with me.
You don't have to be a bodybuilding competitor to enjoy a hardcore offseason. For most of us, the October-December months come full of extra food. When you don't have to worry about how lean you are, you can use those extra calories to build more muscle and more strength.
Gains won't come though, without some serious work in the gym. In fact, the offseason is the time you should be doing your hardest, heaviest lifting, because it's when your body has the extra fuel to make gains.
Building Von Moger Training Plan
If you already have some experience in the gym, this program is ideal. However, the workouts are going to take a little bit of time, so plan to devote about two hours to training each day.
There's nothing complicated about this program, but you need to do a little bit of thinking as you move through each week. Weeks 1, 3, and 5 are what I've called "A" weeks. These weeks have higher rep ranges (10-15) to produce a huge amount of stress on your muscles. Weeks 2, 4, and 6 are "B" weeks. During these weeks, the rep ranges are lower (8-12) to increase strength. You'll alternate these weeks for six weeks to make gains in your size and strength.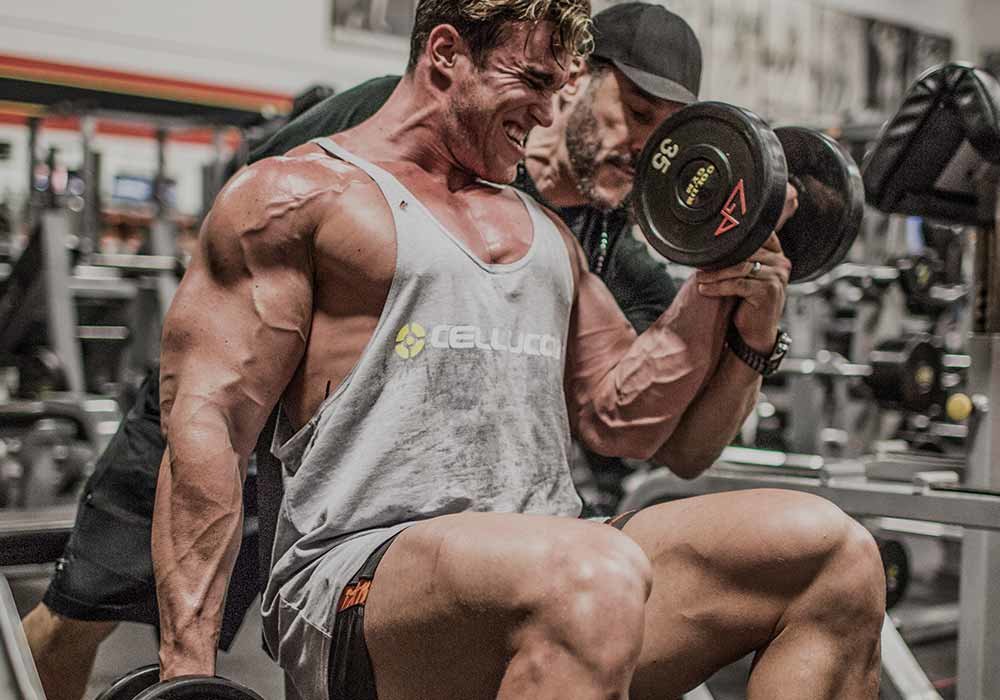 There's nothing complicated about this program, but you need to do a little bit of thinking as you move through each week.
In order to keep my body from ever knowing what's coming, and to ensure maximum stimulation, I like to change the order of the exercises each workout. If you feel comfortable switching up the order, I definitely recommend it. And if you'd like to use an alternative exercise in place of one that's programmed, do it. Your job is to adjust the workout to make it work for you. As long as you're training all of your muscle groups, feel free to make this program your own.
It's Your Time Now
I hear people say, "Everything happens for a reason." But I think there are many different ways to look at success. Some people call it luck, some people call it hard work, some people call it fate or destiny. To me, it's utilizing every chance you can get. And, as my dad would say, taking that chance by the balls and running with it.
You only get one shot. If you want to do something awesome with your body and your life, this is your chance.