Buff Dudes And The 9-Week Journey For The Goblet Of Gains: Day 59, Shoulders and Traps
How do you tell a Buff Dude from a mere mortal? Big shoulders and big traps. Yeah!
The four upper-body exercises in this workout are your key to boulder shoulders, those massive knobs that top the prized V-taper. The face pulls, barbell and dumbbell lateral raises, and front raises will test your lifting ability today. But this is the last chance in this program to target your delts with such intensity. Don't hold back!
Day 59: Shoulders and Traps
1
---
Superset
2
---
Superset
3
---
4
---
5
---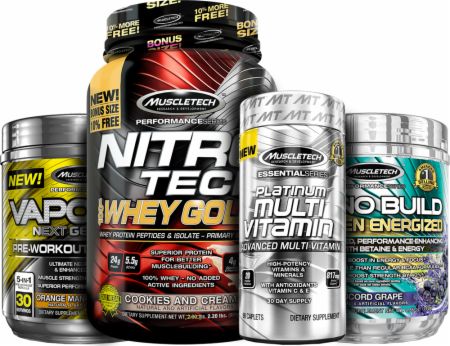 MuscleTech Buff Dudes Stack
Combo For Supporting Muscle Growth, Boosting Endurance And Recovery. Stack Your Results!