Buff Dudes And The 9-Week Journey For The Goblet Of Gains: Day 58, Legs
You're getting so close to your destination. Your legs are tired. Your back is tired. Your arms are tired. You must laugh at that fatigue, and march on!
You only have one leg day after today. How does that make you feel? Not as good as you will after this workout is done.
After almost nine weeks of constant pain, you must be looking forward to the day you've got the Goblet of Gains in your hands. But don't get ahead of yourself as you take your final steps.
Because these aren't your final steps: They are the first steps you're taking on a journey that will last you the rest of your life. Fitness is not a short-term thing. Whether you're 8 or 80, your body needs attention and craves a challenge. You're just putting your exercise toolbox together, courtesy of the Buff Dudes!
Day 58: Legs
1
---
Superset
2
---
3
---
Superset
4
---
5
---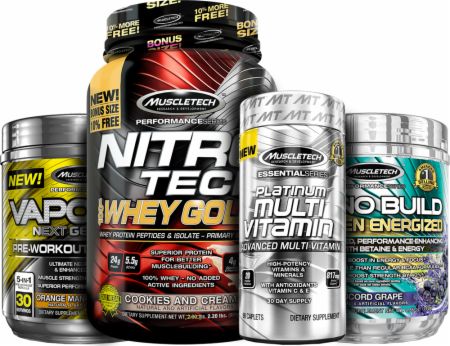 MuscleTech Buff Dudes Stack
Combo For Supporting Muscle Growth, Boosting Endurance And Recovery. Stack Your Results!