Buff Dudes And The 9-Week Journey For The Goblet Of Gains: Day 54, Legs
The combination of a solid core and powerful legs gives you a kick-ass foundation for everything athletic you want to do in life.
Cardio should be at the core of any workout to help build stamina and endurance. Whatever kind of cardio you did before you ran into the Buff Dudes, go back and try it again now that you've been forging your legs into iron pillars for the past seven weeks. You might be short of wind, but your legs—combined with a more powerful core—should make your cardio workout more efficient.
Day 54: Legs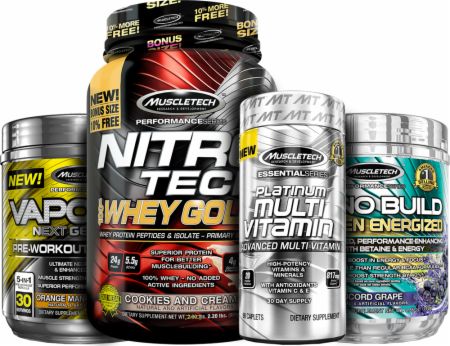 MuscleTech Buff Dudes Stack
Combo For Supporting Muscle Growth, Boosting Endurance And Recovery. Stack Your Results!