Buff Dudes And The 9-Week Journey For The Goblet Of Gains: Day 50, Back And Chest
Gut it out, paying special attention to your core as you close in on your ultimate goal.
By now, you're well aware of the difference between doing any kind of activity, and doing that same activity with your core engaged. Whether you're doing deadlifts or riding a bike, your core muscles give you a stable muscular platform you can use to launch all kinds of physical battles.
Start Week 8 by focusing on the Buff Dudes' top five core exercises. You'll be familiar with one: the Russian twist. The other four may be new to you, and will open up a new gateway into strength and agility.
Working Core (3-2)
Buff Dudes: Journey for the Goblet of Gains
Watch the video: 04:16
Today's workout will work your upper body and your arms, with some special attention on your lats. By now, these exercises should seem very natural to do. Focus on doing them using the best form you can, and enough weight to get through each set—but not easily.
Day 50: Back And Chest
Superset
1
---
Superset
2
---
Superset
3
---
Superset
4
---
5
---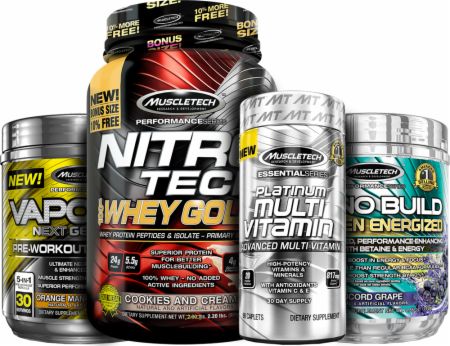 MuscleTech Buff Dudes Stack
Combo For Supporting Muscle Growth, Boosting Endurance And Recovery. Stack Your Results!