Buff Dudes And The 9-Week Journey For The Goblet Of Gains: Day 48, Chest And Back
When you train your chest and back, you exercise some big muscles—not as bit as the quads and glutes but still formidable.
The pecs and traps are strong, but they're not invincible. Anytime you work these big muscles, follow our Buff Dude nutrition guides to make sure you eat well. A low-calorie diet that doesn't provide the fuel you need for heavy workouts can weaken your muscles, tendons, and joints.
You've got just a few weeks of this epic journey left. This is a good time to check your provisions, make sure all of your weapons are sharp, and get a clear idea of where you want to go. You might even be able to see the Goblet of Gain's glow from here!
Day 48: Chest and Back
Superset
1
---
Superset
2
---
Superset
3
---
4
---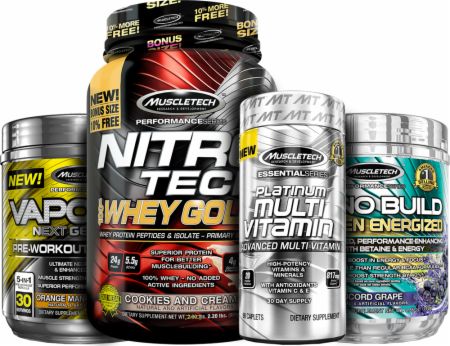 MuscleTech Buff Dudes Stack
Combo For Supporting Muscle Growth, Boosting Endurance And Recovery. Stack Your Results!