Buff Dudes And The 9-Week Journey For The Goblet Of Gains: Day 43, Back And Chest
You've made it to the final world: World 3. Here, you'll find supersets aplenty, and develop the mobility you'll need to grab the Goblet of Gains by its gleaming, jewel-encrusted stem.
You're in the last stages of your quest, and the closer you get to the Goblet, the more daunting your trials will be. You've done some great work in the past six weeks, but chances are you've noticed parts of your workout that could still use some improvement.
To realize your full potential, you need to break through obstacles like limited range of motion in the essential joints of the shoulders and hips. Work on those, and you'll improve your strength even more.
That all comes down to working on your mobility. Exercises like scapular wall slides, lower trunk rotations, scorpions, and even simple leg swings can help your upper and lower body move freely so you can get maximum benefit from each and every rep in the weight room.
Mastering Mobility (3-1)
Buff Dudes: Journey for the Goblet of Gains
Watch the video: 06:05
Day 43: Back And Chest
Superset
1
---
Superset
2
---
Superset
3
---
Superset
4
---
5
---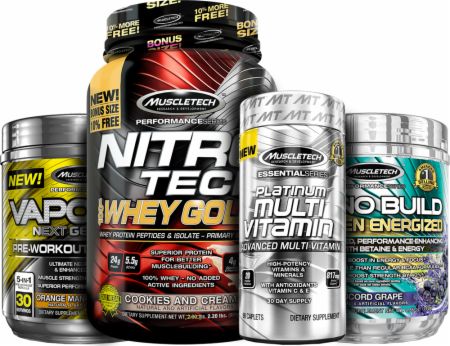 MuscleTech Buff Dudes Stack
Combo For Supporting Muscle Growth, Boosting Endurance And Recovery. Stack Your Results!