Buff Dudes And The 9-Week Journey For The Goblet Of Gains: Day 40, Lower-Body Workout
Consider today's lower-body workout your true boss battle against the mighty superset. And be prepared for a struggle! This is the type of training that makes all the difference.
Especially once supersets are in the mix, navigating a crowded gym can be a challenge. If any of the supersets here aren't an option for one reason or another, feel free to perform straight sets instead.
Don't skip supersets just because they're harder than straight sets, though. And to be clear, today's supersets will be brutal. For example, front squats plus glute bridge equals the most epic glute pump of your life. Leg press plus leg extension means quads on fire.
Get ready to be afraid of stairs and toilets this weekend. Both will feel like a battle after this workout.
Day 40: Lower-Body Workout
Superset: 4 sets
1
---
Superset: 4 sets
3
---
4
---
5
---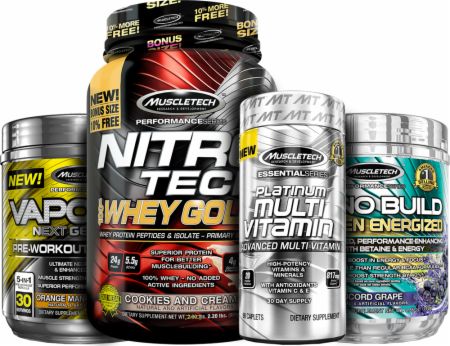 MuscleTech Buff Dudes Stack
Combo For Supporting Muscle Growth, Boosting Endurance And Recovery. Stack Your Results!