Buff Dudes And The 9-Week Journey For The Goblet Of Gains: Day 36, Rest
You finish Phase 2 with an epic battle against a new foe: The Superset! Today, lift and prepare.
Today's another upper-body day, but it's not like every other. At this point, you know how to avoid common gym mistakes and other booby traps that can trip you up on your way to the Goblet of Gains. But this week, you'll face off against a new foe: exercise pairings. You may have done supersets before, but after five weeks of straight set work, don't be surprised if they feel more difficult than you remember.
Enter The Superset (2-3)
Buff Dudes: Journey for the Goblet of Gains
Watch the video: 03:18
Day 36: Upper-Body Workout
Superset: 4 sets
1
2
---
Superset: 4 sets
3
4
---
Superset: 4 sets
5
6
---
7
---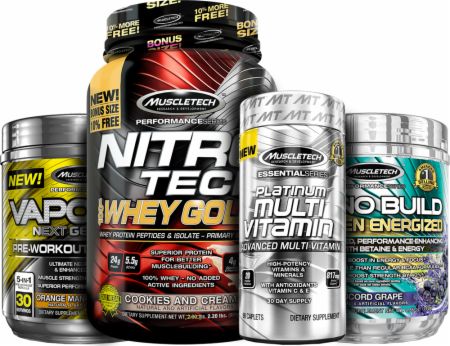 MuscleTech Buff Dudes Stack
Combo For Supporting Muscle Growth, Boosting Endurance And Recovery. Stack Your Results!