Buff Dudes And The 9-Week Journey For The Goblet Of Gains: Day 29, Upper-Body Workout
This workout might look familiar. You've done it once before, but today is a fresh opportunity to attack it with extra intensity.
Yes, these reps and sets are the same as last week, but don't think that eliminates the challenge. When it comes to a body-part split, you want to make sure that you're escalating in intensity with each session. That may mean lifting heavier on every movement, or just a few of them, but look for chances to up the ante where you can. It can also mean correcting any errors you made last week. After all, fixing mistakes is what this particular level in your journey is all about.
Common Gym Mistakes (2-2)
Buff Dudes: Journey for the Goblet of Gains
Watch the video: 04:05
If you're pushing serious weight, definitely stick with that 60-90-second rest period between sets. That added down time is going be necessary to help you recharge between sets.
Day 29: Upper-Body Workout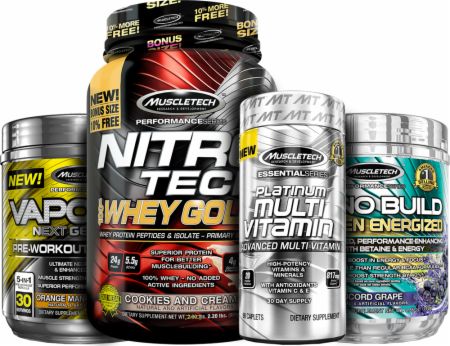 MuscleTech Buff Dudes Stack
Combo For Supporting Muscle Growth, Boosting Endurance And Recovery. Stack Your Results!