3 Healthy Chicken-Wing Recipes
Everyone knows that, when it comes to chicken, wings are the best. Treat your palate by delving into these 3 unique varieties.
Chicken wings are a staple food. From parties and gatherings, to tail gates and the Super Bowl, they're the go-to meaty option when you're looking for delicious, protein-rich finger food. But there's more out there than the mild and spicy varieties. Venture into the depths of deliciousness with these three must-try wing recipes!
Fit Men Cook
3 Easy Wing Recipes for Chicken or Cauliflower
Watch the video - 3:36
1
Savory "Cold Brew" Wings
Nothing says party time like a serving of good-ol wings. These coffee-inspired nuggets turn tradition on its head. The combination of coffee beans, cayenne, and smoked paprika will give you that extra kick, while the addition of cinnamon and coconut sugar add a touch of sweetness.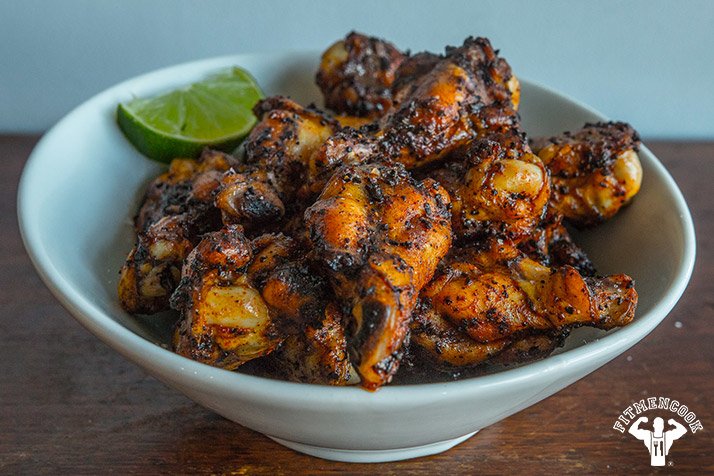 2
Golden Mustard Wings (With a Lil' Curry)
Add an extra element to honey-mustard chicken with these wings. The addition of turmeric and curry powder will give them a flavor-packed taste and bright-yellow hue that people can't help but gravitate toward.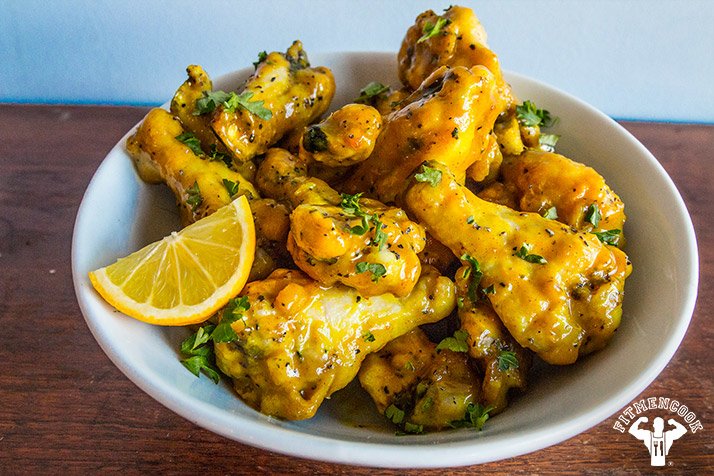 3
Tangy Balsamic Glaze Wings
Bring the punch of balsamic glaze to life with this sweet recipe. When combined with the tartness of the lime and garnished with the fresh taste of chopped green onions, it's a clear win-win. Prefer a spicy kick? Add a sprinkling of chili powder to take things up a notch.