After sticking to classic winter mainstays over the last few months, there's a good chance you're looking for a change of pace and would like to try something a little lighter for the coming summer season.
With all the fresh seasonal produce available now and the option to barbecue outdoors if you'd like, there are plenty of ways to incorporate fresh ideas into your menu. Here are 10 fresh summer recipes to get you started.
1. Fruit Salsa With Cinnamon And Sugar Chips
If you're tired of the classic nacho chips and salsa, this will give you a change of pace while still being very healthy and helping you get in plenty of vitamins and fiber.
2. Protein Pops
This is an easy treat to make and hardly offers any calories at all.
1 Package Crystal Light Drink Mix (any flavor)
Water (amount according to package directions)
1-2 scoops fruit flavored protein powder
1/2 cup juice
Mix together the Crystal Light with the water and protein powder until well blended.
Next add 1/2 cup of the juice and then place in popsicle trays in the freezer until frozen.
3. Fruit Pizza
This is a great party dessert recipe that's lighter in calories but still high on taste.
4. Shrimp And Tomato Salad
This is a great recipe that provides both carbohydrates and protein, adding in just a small amount of healthy fat from the olive oil.
8 ounces dry pasta (cooked to desired tenderness)
3 cloves of garlic
1/2 sweet onion, sliced
1 stalk celery, thinly sliced
1/2 cup sliced broccoli
1 tbsp Italian seasoning
4 tbsp olive oil
4 medium tomatoes, sliced in quarters
1 pound cooked shrimp, peeled
Fresh basil
Salt and Pepper to taste
Sprinkling of Parmesan cheese
In a food processor mix together the garlic, onion, celery, broccoli, and Italian seasoning.
Pulse blend until well mixed and set aside. Heat the olive oil in a saucepan, adding the blended mixture while stirring constantly.
Cook for 3-5 minutes and then toss with pre-cooked pasta, shrimp, and sliced tomatoes.
Sprinkle basil, salt, pepper, and parmesan cheese on top.
5. Barbecued Sweet Potato Fries
This is a great recipe that you can use on the barbecue or in the oven.
3-4 large sweet potatoes
2 tbsp olive oil
2 tsp chili powder
1 tsp paprika
1 tsp salt
Peel potatoes and then cut into sticks like French fries.
Place in a large bowl and toss with olive oil.
Next, combine chilli powder, paprika, and salt in a small bowl.
Toss with the potatoes.
First cook the potatoes in the microwave for approximately 5 minutes or until almost done.
Place in a sprayed barbecue wok on the barbeque for between 10-20 minutes, tossing periodically, to desired level of crispiness.
6. High Protein Pudding Parfait
Rather than going for an ice cream sundae, try this recipe for a low-fat, high protein option. This is also great as a post-workout treat after a hard session.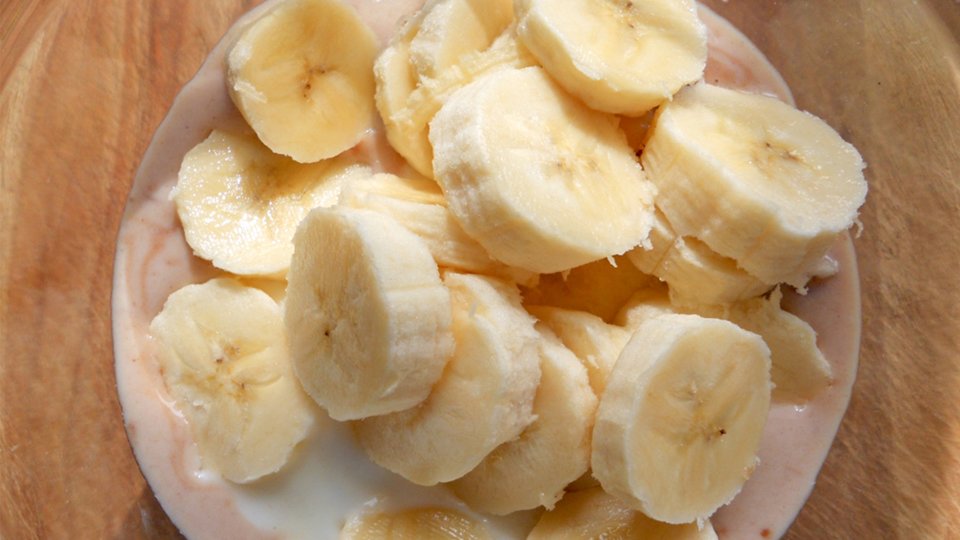 7. Asian Shrimp Pasta
If you're looking for a dish with Asian flare, this one offers a good dose of protein and vitamin C.
8 ounces angel hair pasta
2 tbsp sesame oil
1/2 tbsp soy sauce
1/2 tsp cayenne pepper
1 red bell pepper, sliced
1 yellow pepper, sliced
1 cup snow peas
1 cup pre-cooked shrimp
Cook pasta according to package directions.
Drain and place in a bowl.
To that toss with sesame oil, soy sauce, sliced peppers, snow peas, and shrimp.
Sprinkle with Parmesan cheese if desired.
8. Tangy Cucumber Salad
This salad offers a twist from eating cucumbers raw and is easy to refrigerate for a quick snack.
4 thinly slice cucumbers
1 small white onion, sliced
1 cup white vinegar
1/2 cup water
3/4 cup Splenda
2 tbsp Kraft Catalina Salad Dressing
1 tbsp dried dill
In a large bowl, combine white vinegar, water, Splenda and dressing. Place this in a saucepan and bring to a boil over medium to high heat.
Once boiling, stir in dried dill and then pour over cucumbers and onion.
Place in the fridge to cool.
9. Asian Spicy Tuna Salad
If you're growing tired of canned tuna and have long replaced it with chicken in your diet, now may be the time to introduce it back into your menu with this recipe.
1 6 ounce can of solid white tuna, drained
1 tbsp grated fresh ginger
1/2 tsp diced green Chile pepper
3 tbsp finely chopped onion
1/4 cup fat-free mayonnaise
1/8 cup cottage cheese
1/2 tsp fresh lemon juice
Flake tuna with a fork in a small bowl.
In a separate bowl, mix together mayonnaise, cottage cheese, ginger, chopped onion, and lemon juice.
Combine with tuna and serve over a bed of lettuce or with whole-grain crackers.
10. Avocado Salad
Avocado is a great source of healthy fat so if you're looking to increase your intake, this recipe makes it easy.
2 avocados, peeled, pitted and diced
1 sweet onion, chopped
1 green bell pepper, chopped
1/2 cup corn
1/2 cup sliced broccoli
1 large ripe tomato, chopped
1/4 cup chopped fresh cilantro
1/4 cup Italian salad dressing
1/8 cup lime juice
In a bowl, combine avocados, sweet onion, bell pepper, corn, broccoli, and tomato.
In a separate bowl, combine Italian salad dressing, lime juice, and cilantro.
Drizzle over vegetables and toss to coat.
Ten Fresh Summer Recipes PDF (124 KB)
Conclusion
Give any one of these recipes a try next time you're looking for something new and different to have for lunch, dinner, or as a snack this summer.
Recommended For You
Losing fat is no easy feat, but a little pro advice can go a long way. Check out these 17 blubber-banishing tips and supercharge your shred!
Don't get caught with your shirt on this summer. Look your best when you're wearing the least with these shred tips from elite BodySpace members!
Often, athletes who are looking to add mass end up doing as much advanced math as those trying to shred. It doesn't have to be this way! Organize your bulk around these rules, and remove the guesswork.