Partner resistance standing twist Images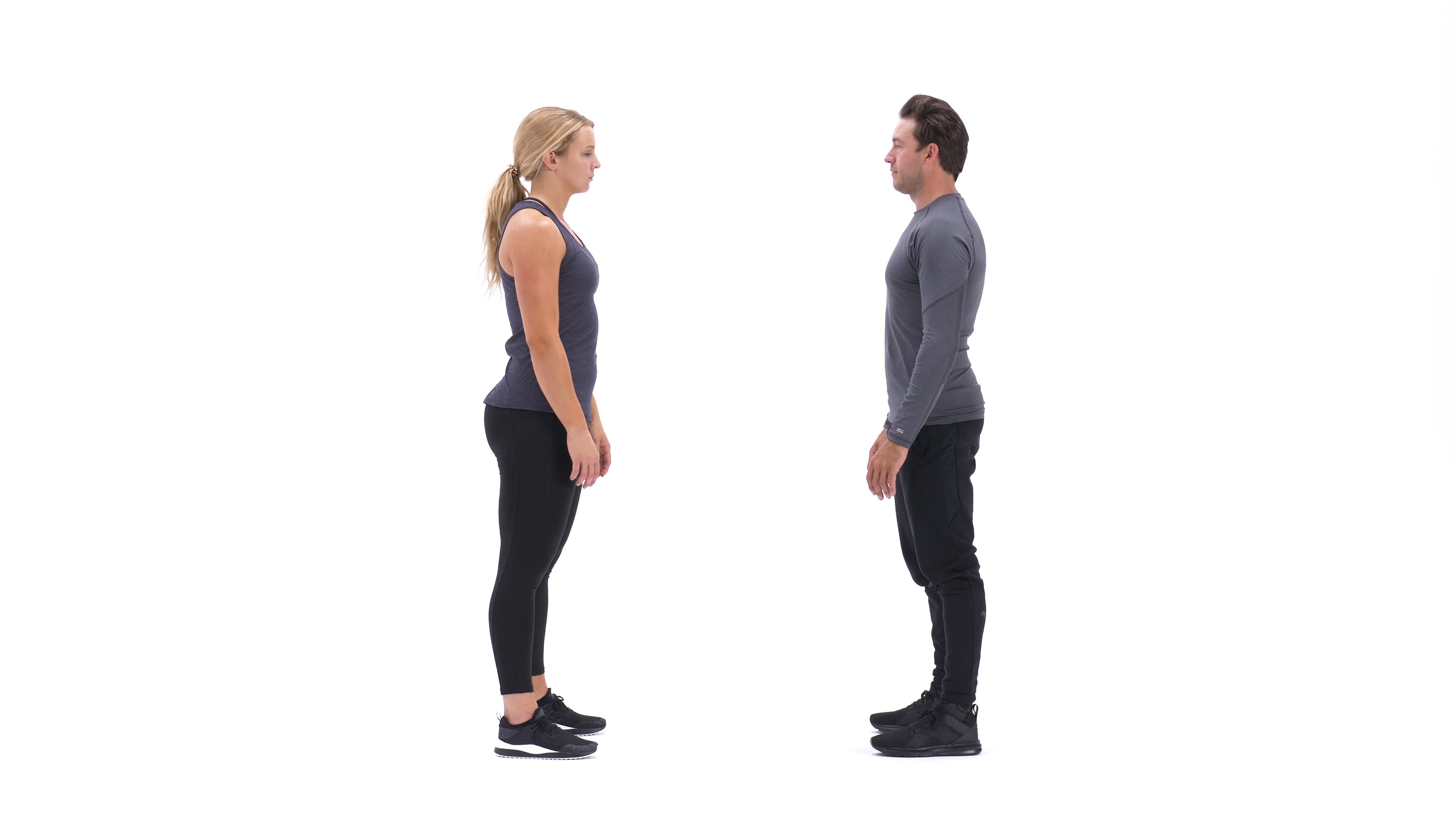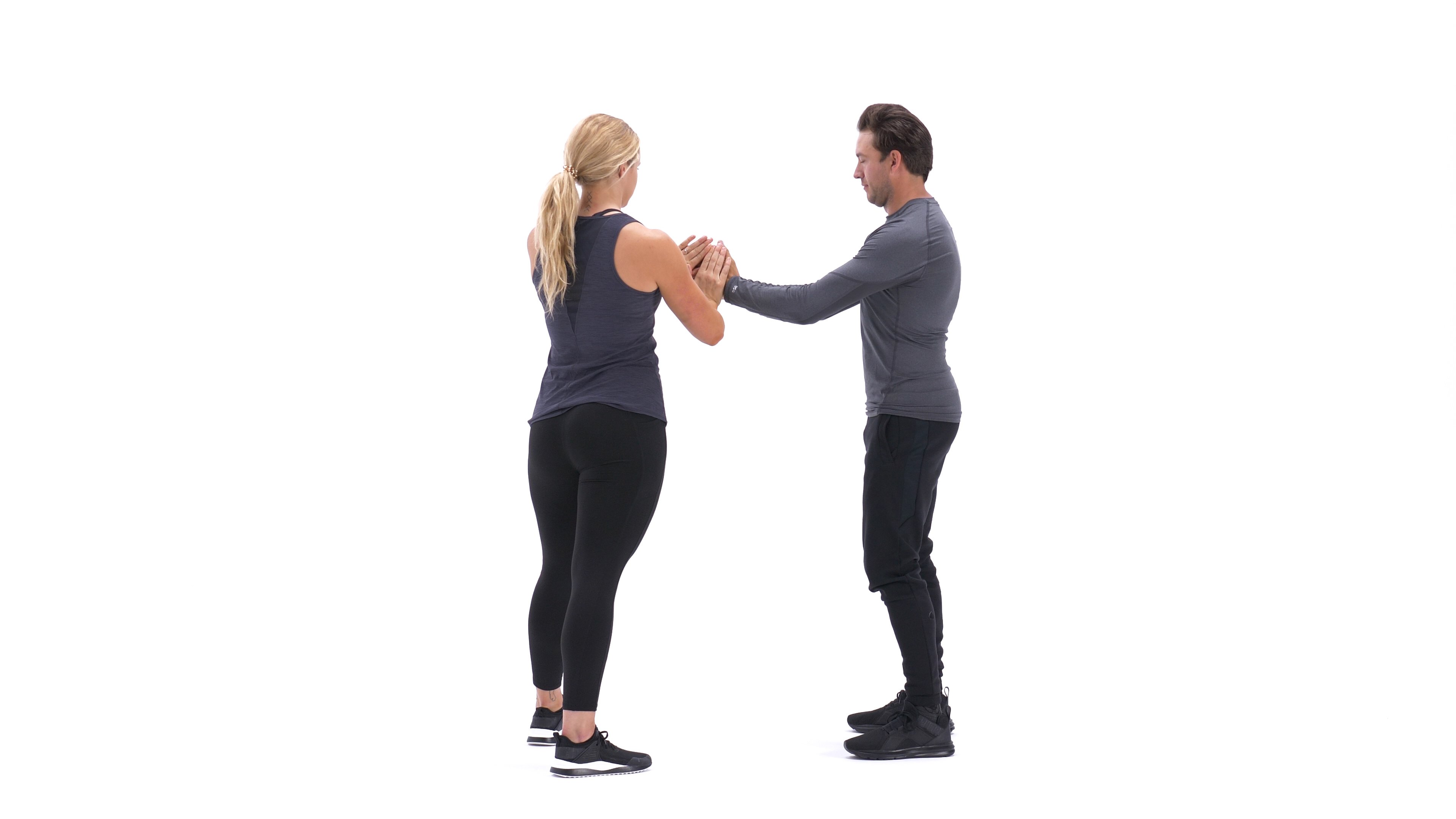 Partner resistance standing twist Instructions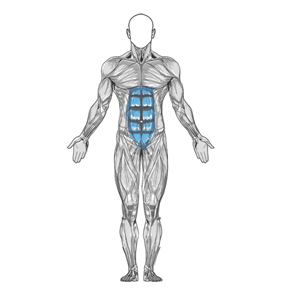 Stand erect with your knees unlocked 3 to 4 feet in front of and facing your partner. Place your hands together and extend your arms out in front of you. This will be your starting position.
Your partner should push your arms out to one side as you resist; then release back toward your midline and repeat for all reps to one side before switching sides.
Make sure to engage your obliques to twist back toward the middle, not just moving at the shoulders.