Leg-Over Floor Press Images
Leg-Over Floor Press Instructions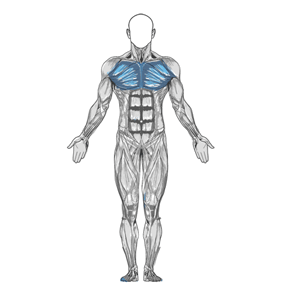 Lie on the floor with one kettlebell in place on your chest, holding it by the handle. Extend leg on working side over leg on non-working side.Your free arm can be extended out to your side for support.
Press the kettlebll into a locked out position.
Lower the weight until the elbow touches the ground, keeping the kettlebell above the elbow. Repeat for the desired number of repetitions.