If you've been around the supplement game for a while, you've no doubt heard about Primeval Labs, which came onto the scene with the hit products EAA Max and Mega Pre and has been bringing out best-sellers since. What's behind the success of this well-known supplement brand? We had the chance to sit down with Primeval Labs' founder and leader Justin Smith and got his take on the company's mission and its products, the state of the supplement industry, and what he has planned for the future.
Talk a little about how Primeval Labs got started. What was your vision for your products?
Being a supplement user as well as a gym regular since my teenage days, I noticed a lack of transparency and innovation when it came to supplement production and development. I had a vision that I could fill the void and change the norm. With that, I created a brand that has complete transparency with the ingredients—you won't see any proprietary blends here—coupled with innovation and superior flavoring.
I didn't want to create a brand unless those three things were present. To me, they were necessities. I went through months and months of working with flavor chemists to perfect our flavoring. I wanted to set a new standard for what a supplement could taste like.
My vision hasn't changed since then. We will never stray away from transparency, innovation, and superior-tasting products as that is what our customers have come to expect from us. They know when they purchase Primeval Labs, they are getting high-quality products for their money.
What product do you feel helped you the most in getting known in the supplement industry?
We've released a lot of products over the years, but EAA Max is definitely the one that started setting us apart and making us known for our signature flavoring and superior taste. It is our flagship product to this day.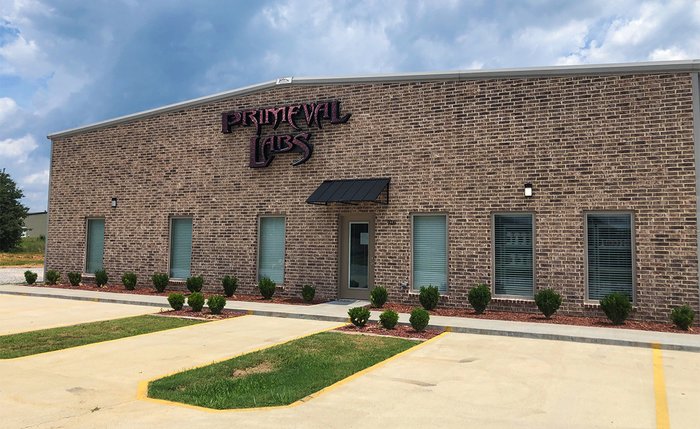 What are some of your best-selling products, and why do you think they're popular?
Our top sellers include EAA Max, Isolit, Mega Pre, and Intracell 7 Black. They have stood out to customers as being quality formulas that have our signature flavoring that makes them enjoyable each and every time.
What's in the works? Can you give us a sneak peek?
We always have a handful of products and new flavors in the works. Right now, we're planning to enter the ready-to-eat protein bar category soon, and we think that our existing and future customers are going to be shocked at what we bring to the table with this one!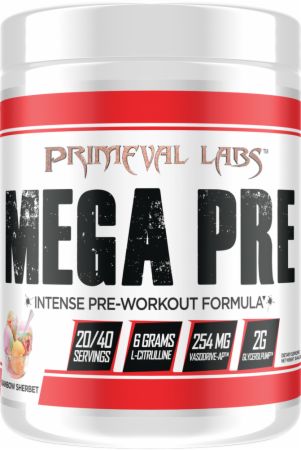 Primeval Labs Mega Pre
Contains 6g L-Citrulline + 300mg L-Norvaline to support nitric oxide production, blood flow & muscle pumps*
Where do you feel the supplement industry is headed in the next 5-10 years?
The supplement industry is ever changing, and we like to try to stay ahead of the curve. We are in one of the most competitive industries, and this is great for customers as the product development gets better each year from many excellent brands. I believed that in 5-10 years you will see a large surge of growth as consumers become more educated and health conscious.
From a brand perspective, we hope to be a part of this growth and continue supplying top-quality products to everyone who desires them.
With customers becoming increasingly informed, as you mentioned, do you feel that your typical customers have changed? What have you done to cater to them?
Yes—100 percent! I believe that maintaining transparency on our product labels about our ingredients so customers can understand what they are taking keeps us on top of their radar. Plus, perfecting our flavors and ensuring our prices are affordable also helps us cater to their needs.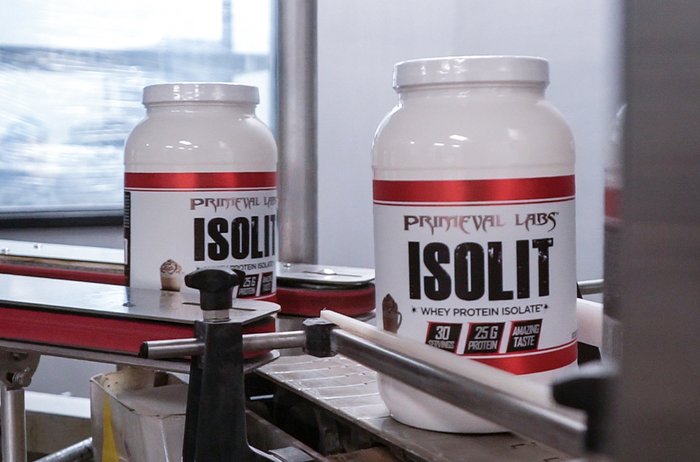 What is the hardest part of owning a supplement company and bringing out new products?
The hardest part was scaling the company and trying to get it into as many new retail partners as we could while also trying to build out the line in every category so that we could be as accessible to consumers as possible. Building a legitimate team of experts is hard to do, but I feel that we have built one of the best teams in the industry, and they continue to propel Primeval Labs to the next level and keep the customer wanting more!
What do you feel sets Primeval Labs apart from other supplement companies in the fitness niche?
If I had to choose one thing that sets us apart, it would be our flavoring systems. We are very confident in how good our products taste, so it's easy to throw samples around and know that when someone tries it, they will love it!