You have the perfect plan in place. Your nutrition and workout program are all lined up and ready to go. You're feeling confident about your success. Then it hits. That unexpected event that leaves you reeling and wondering how you'll ever move forward.
EAS athlete and bikini competitor Nikki Walter knows this story all too well. After her husband passed away, her whole world shattered. Instead of giving up, however, Nikki found strength in change. She and her daughter bonded through their dedication to health and improving their lives.
Nikki Walter Athlete Profile
If you're in a rough patch, you can use what Nikki learned during the hardest part of her life. This is how she stayed positive. This is how she came out the other side even stronger than she was before. Use her essential tips any time you encounter an unexpected struggle in your life.
Remember Your Purpose
When the going gets rough, it can be really difficult to remember why you started. When you start to feel low, write down your goal and the purpose(s) for that goal. List as many reasons as you can for why that goal is important to you. Allow those reasons to remind you that even when things don't quite go as planned, you're on the right track.
"Stay true to yourself at all times, and follow your heart," says Walter, "because giving up on your goals isn't healthy. If you're not happy or healthy in your life, how can you be your best self?"
Get A Support Network
Personal success and happiness aren't typically the result of trying to please everyone. Worrying about people who don't support you or your goals will just make your life more difficult. Instead, spend your time and energy on people who are on your side and will help you move in the direction you want to go.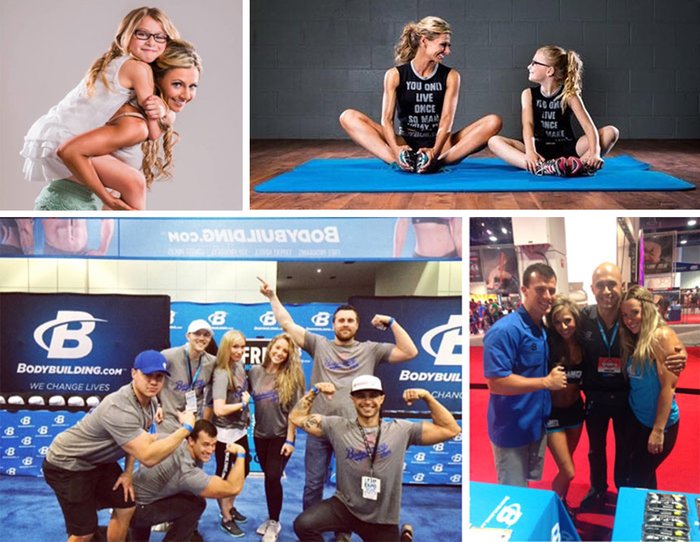 For Walter, the most important person in her life is her daughter. She uses her as a powerful source of motivation. "My daughter inspires me to improve my life and help others improve theirs," she says.
Walter also surrounds herself with a small group of positive people. "Focus on the critical few, not the insignificant many," she says.
Be Overprepared
You already know that life will throw you curveballs that can make workouts, meal prep, and even sleep impossible to knock out of the park. "It's important to accept that if the day doesn't go as planned, you need be prepared." says Walter.
"I like to food prep on Sundays, to stay ready for the week," she says. "I also know how to order healthy meals at restaurants and find healthy choices in grocery stores no matter where I am. When I travel, I usually look ahead to see what kind of gym equipment the hotel has or I see how far local gyms are from where I'm staying."

However, preparing your meals and knowing when you'll work out during the day is only half the battle. What happens if you have to stay for a late meeting or your kiddo gets sick?
"It's also important to prepare a plan B for those days you can't quite follow your normal schedule," says Walter. If you have a backup plan in your pocket, you'll still be able to stick to your fitness regimen, even if it's not perfect.
So, when you're scheduling your week, think about how it may vary. Can you can still eat, prepare meals, and exercise if something happens to get in the way of your original plan?
Keep An Open Mind
Part of being prepared is also being flexible. "I'm usually a set-in-my-ways type of person, but I have slowly learned to be more open-minded," says Walter.
For instance, she recently put a home gym in next to her daughter's play area because she wanted to be near her. Her home gym also gave her the option to have more flexibility in her workout schedule.
Walter also enjoys trying new things when her travel schedule sends her away from home. "Rather than fearing a new gym because it's not what I'm used to, I've learned to enjoy exploring a new location and trying new things." Even if you can't complete your workout exactly as its prescribed, you can still make headway toward your goals.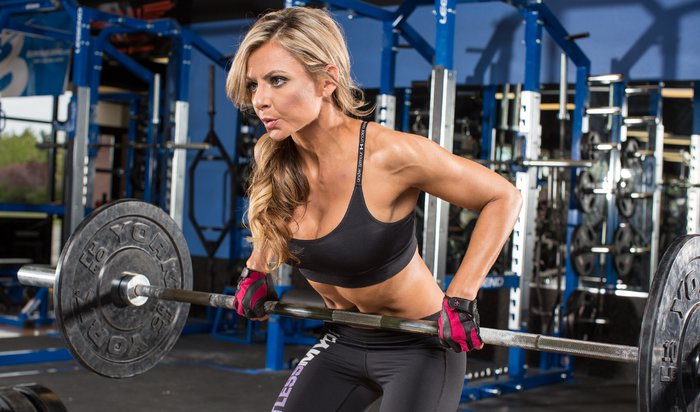 Give Back
"Make time for those who have helped you along the way," advises Walter. "Simple thank-you notes or a kind gesture goes a long way." Giving back to the people who you love can also help you maintain some perspective.
Working toward a goal can be overwhelming, especially if those goals are lofty. Keeping other people in your heart will give you some respite from feeling too self-centered.
It's also important to keep in mind that everyone is fighting their own battles. You may never know how much your help or kindness is appreciated.
Know That Sacrifice Is Inevitable
When you have a goal in mind, and you need to dedicate time toward that goal, something else will have to give. But, when you know what's most important, sacrificing on other things isn't so hard.
"I need my workouts to stay healthy, physically and mentally," says Walter. "But I also have a full-time job and a daughter, so sometimes workouts come when I can get them in and dishes and laundry happen on the weekends. Social events and other nonessentials just have to take a back seat."
Sacrificing can be difficult, but it can also help organize and declutter your life. Learn to let go of those unnecessary things and, you'll move forward much quicker.