Since its inception in 1989, the Arnold Classic has gained a reputation as "the other big show." As with the Mr. Olympia, the Classic has become known for its stellar lineups and lucrative prize packages. It is also the first pro bodybuilding contest of the season, making it a favorite among fans who have been waiting impatiently to see their favorite athletes back up on stage after the long winter. And as the season opener, it always offers an early glimpse of who to watch in the coming year.
Even though there are now six Arnold Classic events—including contests in Australia, Brazil, South Africa, Spain, and Hong Kong—the main event is held in Columbus, Ohio, on the first weekend of every March. Always featuring a top-notch lineup, the event has produced winners like Ronnie Coleman, Flex Wheeler, Kevin Levrone, Shawn Ray, Jay Cutler, and Dexter Jackson.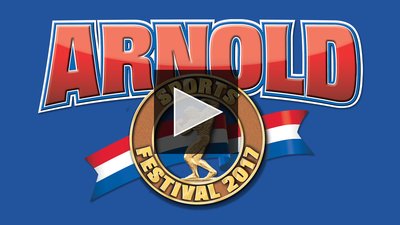 Arnold Sports Festival Live Stream
Tune in here all weekend to watch bodybuilding, pro physique sports, and strongman action from the Arnold!
Arnold Classic Open
If the Open is anyone's show to lose, it's Cedric McMillan's. Cedric nearly won the 2016 Arnold Classic, sitting in first place after the judging, only to be taken down at the end by Kai Greene. Cedric's downfall came during posing. Beginning at the 2015 Arnold Classic, judges were now counting points received for posing as a full one-third of a competitor's total score. Kai Greene, considered one of the sport's most innovative and exciting posers, dominated once again and took the win.
At 6-foot-2 and 270 pounds, "Big Mac" Cedric is a throwback to the classic era of bodybuilding, the first big man with a small waist since Lee Haney. His flowing lines and flawless symmetry, along with his graceful posing, make him the odds-on favorite to win. The big question with Cedric always seems to come down to his condition: Will he be "on" or "off?" If he's shredded, it could very well be lights out for the rest of the men competing.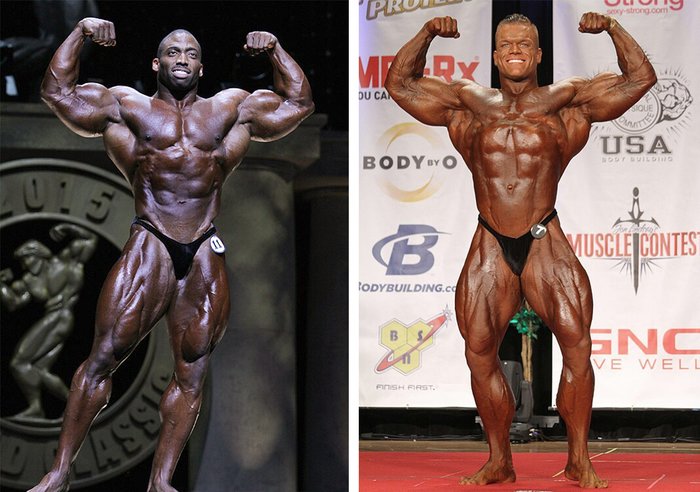 Or it could be Dallas McCarver's time to shine! The imposing 25-year-old has been hyped as the man who could pull off a surprise win in his first try. There was a lot of talk when Dallas left former coach and good friend Matt Jansen after the 2016 Mr. Olympia to work with Chad Nicholls, famous for guiding Ronnie Coleman to eight consecutive Mr. Olympia titles.
Chad knows how to work with larger-than-life athletes, and at close to 300 pounds, Dallas and his striated glutes fits that bill. There was some concern that Chad was "ruining" McCarver's physique after an NPC News video filmed in Pittsburgh seemed to show a suddenly larger midsection. But those in the know understand that this could easily have been temporary bloat due to any number of factors. The main point is that this kid is huge, boasts excellent structure and shape, and improves all the time. The Dallas we see at the Arnold will already be different from the one who took eighth place last September at the Mr. Olympia. The new-and-improved Dallas might just have what it takes to walk away with first place.
If there is a dark horse that just might spoil the party for both Cedric and Dallas, it's France's Lionel Beyeke. Lionel has the type of round muscle bellies that bring to mind four-time Arnold champ Flex Wheeler, and when Lionel is in shape, he offers an overwhelming display of mass, shape, and symmetry. Many felt he could have won the Arnold Classic South Africa last fall instead of showing behind winner Dexter Jackson and runner-up Roelly Winklaar (whose younger brother, Quincy, is competing in the 212). Lionel has struggled with his condition from the back, though he had it nailed down pretty well in South Africa. If he shows up in Columbus shredded and dry from front to back, look out!
Beyond those three bodybuilders, keep an eye on Fouad "Hoss" Abiad, Juan Morel, and Maxx Charles. Fouad carries a lot of thick, striated muscle on his frame and usually brings stellar condition. Based on his Instagram and Facebook update photos, a muscle tear to Fouad's inner thigh at less than three weeks out hasn't affected his physique.
Juan, meanwhile, had a strong third-place showing last year at the Arnold Classic Brazil but then shut down his contest plans after the New York Pro in May. Since then, he's taken time to rest and grow, and he plans to show brand-new mass and detail, particularly in his legs.
New Yorker Maxx Charles has one of the thickest and fullest upper bodies in the sport at 5-foot-11 and 270 pounds, with especially monstrous shoulders and arms. Like Juan, Maxx has also been working hard to make his wheels match that insane upper body.
Note: Australian Josh Lenartowicz has withdrawn due to family issues. His departure leaves the field at its smallest ever with just ten men in the Open.
2017 Arnold Classic Competitors
Fouad Abiad
Lionel Beyeke
Maxx Charles
Vitaly Fateev
Dallas McCarver
Cedric McMillan
Juan Morel
Arnold Classic 212
There's nearly as much excitement surrounding the 212 division at this year's Arnold as there is the Open—and with good reason. Jose Raymond, the 2015 212 champ, and Hidetada Yamagishi, who won in 2016, are back looking for a second Arnold Classic title. They'll have their hands full with newcomer Ahmad Ashkanani from Kuwait, along with Big Ramy, a product of the famous Oxygen Gym.
Ahmad burst onto the scene pretty much out of nowhere in 2016. He started off the season by earning his pro card with an overall win at the Arnold Amateur event in Australia. He proceeded to win his pro debut in Tampa, then rolled on to a powerful second place to reigning champ Flex Lewis at the 212 Mr. Olympia. Ahmad is loaded with dense muscle mass, with some of the widest delts and lats in the entire 212 division. His legs still seemed to need more size, sweep, and detail at the Olympia, but he's had a few months now to work on them.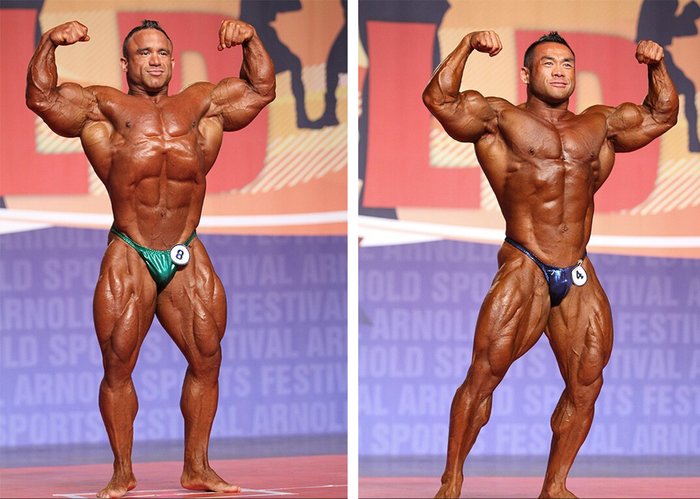 And never count out "The Boston Mass," Jose Raymond. Recent photos and videos show he's dead serious about avenging both his loss to Hide at last year's Arnold Classic and to Ahmad at the Olympia. His trademark blend of freaky, thick mass and grainy, vascular condition will be tough to beat.
As for the greatest bodybuilder to ever come out of Japan, Hide is looking more than ready, with aesthetic lines to match his considerable size. His extra edge is that posing is weighed heavily at the Arnold Classic, and none of the other top 212 competitors can compare to Yamagishi's polished presentation.
Don't overlook former 202 Olympia champ David Henry, whose package of full, round muscle mass never fails to awe; and rising 212 stars Guy Cisternino and Charles "Tank" Dixon. Guy had two 212 wins last season and was fourth here in Columbus a year ago. Dixon is one of the thickest men in the sport, bar none, and brings the freak factor fans love.
2017 Arnold Classic 212 Competitors
Ahmad Ashkanani
Guy Cisternino
Charles Dixon
David Henry
Jose Raymond
Quincy Winklaar
Hidetada Yamagishi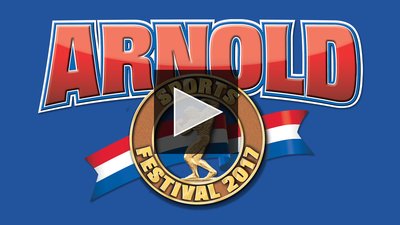 Arnold Sports Festival Live Stream
Tune in here all weekend to watch bodybuilding, pro physique sports, and strongman action from the Arnold!