If there's one thing that most vegetarians hate, it's having someone talk about their dietary system like it's a problem that needs to be solved. So let's get this out of the way: Vegetarians can build muscle and strength just like meat-eaters. Got that? Good.
There are hundreds of millions of vegetarians in the world, and people choose to embrace this lifestyle for countless reasons—from religious, to nutritional, to simple personal preference. As anyone who has embraced this lifestyle can attest, it's not as simple as "don't eat meat."
Everyone from your grandmother to your favorite whey manufacturer is a potential threat to sneak animal products into your food, meaning you have to be diligent about doing your research in addition to minding your macros.
Need a roadmap? Here are four simple rules that vegetarian athletes should keep in mind in order to maximize their nutrition. Heed them, and you'll have the fuel you need to grow like a weed.
Rule 1: Know Your Whey
Meat-eaters may classify the world in terms of carnivores and herbivores, but vegetarians know it's not so simple. There are several types of vegetarians including:
Lacto-vegetarians (dairy is allowed)
Pescatarians (fish is allowed)
Lacto-ovo vegetarians (dairy and eggs are allowed)
Vegans (No animal products of any kind are allowed)
Each variation presents its own set of unique challenges, as the people in these respective categories are well aware.
But one thing they all need when they're training is sufficient protein. Without it, they put themselves at serious risk for subpar results and just generally feeling like a wilted piece of celery.
What about whey and casein powders? Both are milk byproducts, so they're clearly off-limits to vegans and to strict pescatarians. But they should be A-OK for lacto- and lacto-ovo vegetarians, right? If only it were so simple. To separate milk into its component parts of curds (where casein and cheese come from) and whey, producers add an enzyme called rennet. There are vegetable and microbial sources for rennet, but the most common source is the stomachs of slaughtered veal calves. In other words, not so veggie-friendly.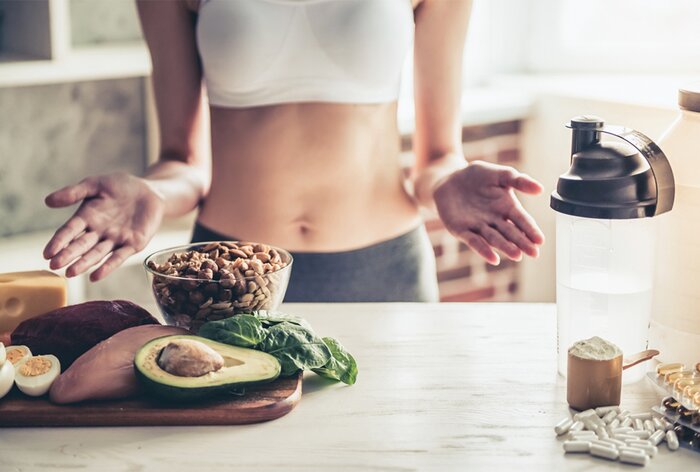 One easy way to tell if your protein is vegetarian is if it's kosher, because milk and meat products can't mix in a kosher diet. Unfortunately, most proteins don't include this information on their labels or websites. So if you want to know where a certain company stands, the best bet is to do your homework: search around, or call them up and ask.
Rule 2: Explore Plant Protein
If the rennet dance sounds a little complicated, which is understandable, consider exploring other vegetarian protein sources. Luckily, there are plenty to choose from, most of which line up nicely against their animalistic competitors. Some of the most popular sources include:
Egg protein, egg white protein, and liquid egg whites. All three offer a protein punch similar to whey protein, but are far simpler and more predictable when it comes to ingredients.
Soy protein. Perhaps the most prominent vegetarian alternative to whey, soy proteins are similarly protein-packed but are incredibly low in fat and cholesterol. Soy generally offers more flavor options than other vegetarian proteins, but read your labels carefully, because some soy proteins contain milk and/or fish products.
Pea protein. The lowly pea is riding high these days due to the "Dr. Oz Effect," but the TV doc was only stating what savvy vegetarians already knew. Pea protein is high in protein, easy to digest, cholesterol-free, and has a solid branched-chain amino acid profile.
Hemp protein. Hemp seeds are packed with Omega-3s and high in magnesium and iron, to say nothing of their solid protein content. Plus, a serving also contains almost half your daily dose of fiber—remember that stuff?
Some manufacturers like Vega Sport, Garden of Life, and MRM also offer their own designer veggie protein blends that mix various plant and grain proteins. There are plenty to choose from, so a little research can go a long way.
Rule 3: Eat Well
I know it seems obvious, but most of us know at least one vegetarian who seems to magically survive on ramen noodles, fries, and sweets. Men's Health recently coined a term for these people: obesatarians.
Your vegetarian allies are begging you not to become one of these. Aside from the damage you do to yourself, you give the whole plant kingdom a bad name.
What's the alternative? Strive for balance! Include a barrage of fresh fruits and vegetables in your diet. These form the cornerstone of a healthy diet for herbivores and omnivores alike, and they offer incredible health benefits. Don't always fill up veggies and fruits (which is hard to do, by the way); most of your calories should come from dense foods—especially if you're trying to build muscle.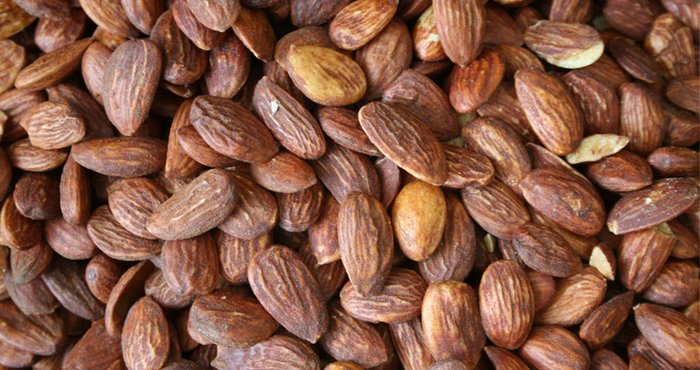 Hearty vegetarian protein sources that mix well with veggies:
Beans and legumes
Nuts and seeds
Tempeh
Tofu
Soybeans
Seitan
If you're the type of vegetarian who gets full on things like brown rice, quinoa, potatoes, legumes, beans and lentils, nuts, seeds, nut butters, and avocados, you've given yourself a good chance to build some muscle. On the other hand, if you're a vegetarian who feasts mostly on salad, stir-fry, fresh fruit, and other vegetable-based dishes, you're likely falling short on your macro needs. For every vegetable you eat, pair it with a healthy fat and protein-packed side. This provides the balance of nutrition you need!
Rule 4: Watch Out For Deficiencies
If you've been a vegetarian for a long time, then someone has doubtlessly already tried to warn you that an iron deficiency is likely to kill you in a matter of minutes. Is this a reason to give up and attack the nearest cow? Definitely not. But don't underestimate the degree to which micronutrient deficiencies can impact your health and well-being. Here are the four biggest threats to watch out for:
1. Iron
Iron can be subdivided into two types, heme and non-heme iron. Heme iron is commonly found in red meat and absorbs easiest into the body, making it the variety most vegetarians fall short in. Non-heme iron is found in many vegetable-based foods including: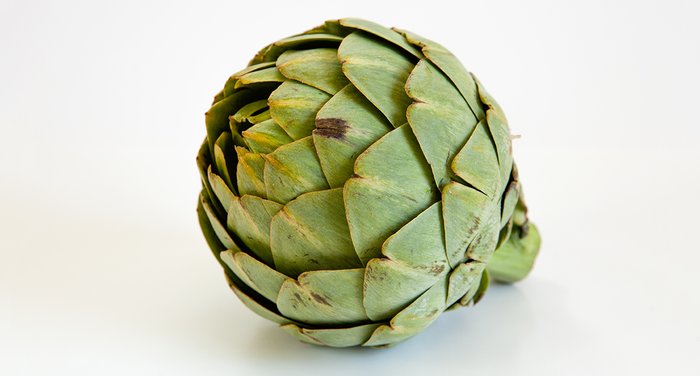 Dark, leafy greens like spinach, kale, and collard greens
Dried peas
Beans and lentils
Artichokes
Dried fruit: raisins, prunes, and black currents
Females are more likely than males to experience iron-deficiency anemia because they lose iron during their menstrual cycle. Alone, non-heme iron alone usually can't overcome iron-deficiency anemia, so consider supplementation.
2. Calcium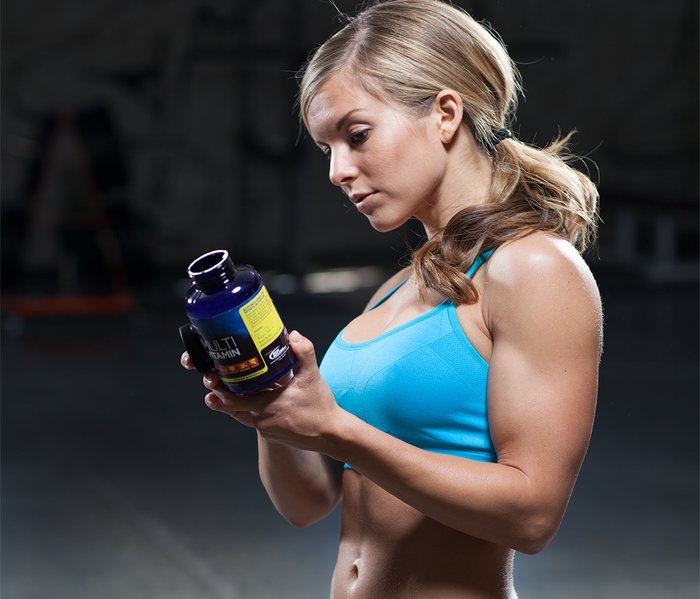 Calcium is vital in maintaining strong bones and plays a crucial role in muscular contractions. Low calcium intake causes cramping during workouts, hindering performance and ability. In the long-term, it can also lead to thinning of the bones and osteoporosis.
Dietary calcium is typically found in dairy-rich foods, so it's easy to find for lacto-vegetarians. Alternate sources of calcium fit for a vegan diet include:
Spinach
Collard greens
Kale
Broccoli
Almonds
Absorption rate varies in each of these, so if you have any doubts, consider supplementing with calcium to meet your nutritional requirements.
3. Zinc
Zinc is an essential trace element that promotes proper growth and development across the body, and yet it's a mineral that many vegetarians neglect. Deficiencies can impact everything from appetite, to cognitive power and motor skills, to testosterone levels in men. The best zinc sources are generally animal products, so vegetarians need to prioritize this mineral.
To combat zinc depletion, vegetarians should supplement with zinc products or consume natural sources like:
Pumpkin seeds
Sesame seeds
Almonds, walnuts, or macadamia nuts
Fortified oatmeal or cereals
4. Vitamin B12
Vitamin B12 deficiencies can turn serious if not resolved immediately, creating a real area of concern for vegetarians.
The type of B12 found in plant-based foods is not absorbed by the body as efficiently as vitamin B12 found in animal-based foods, so this is an area where even healthy vegetarians often miss the boat.
Your best bet to overcome vitamin B12 deficiencies is to seek out foods fortified with adequate amounts, or supplement with vitamin B12 products.
No matter what some meathead on a message board says, "vegetarian" does not have to equal "weak"—unless you let it! Meet your essential mineral and vitamin needs so you can feel strong and make the most of your healthy lifestyle.