It's not everyday you meet the trainer who works with one of the greatest athletes of all time. As if that's not impressive enough,he too has a long history of impressive athletic feats.
Roc Shabazz is a former professional bodybuilder, certified fitness coach, and owner of Roc Fitness, a studio in Atlanta, Georgia that focuses on in-depth, high-intensity training within a group setting, in tandem with nutrition, meal and supplement plans. 
While Roc's most famously known as Shaquille O'Neal's "Chief Fitness Officer" for close to a decade, he's trained other celebrity athletes such as Shannon Sharpe, Nick Anderson, Jessie Tuggle, and Ray Lewis, as well as various bodybuilding and physique/bikini competitors.
We sat down with Roc during the filming of our upcoming BodyFit program, "The Shaq 12-Week Shred",  and asked him a bit about his routine and what it took to get here.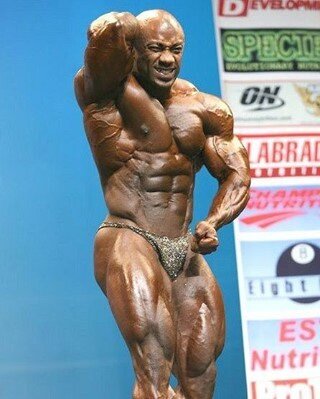 Q: Tell us about your entry into the IFBB world and what got you into competing.
A: I started competing in the NPC which led me to becoming an IFBB Pro after winning the 2004 NPC Nationals. It started as 12-13 years old looking at the magazines with the muscular bodies and of the superstar wrestlers, The Von Erichs, Tony Atlas, Brickhouse Brown, Lee Haney, Robby Robinson. So, I started lifting the plastic barbell set by Weider.
Q: What kept you driven during your stint as a competitive bodybuilder?
A: I developed the right way. By the time I was a professional I had developed an awesome routine. Bodybuilding was my way of life so it was very easy.
Q: Take us through what a typical week would look like as you prepped for the stage. Workout breakdown, nutrition and fueling, sleep and stress management, etc.
A: My day is nothing close to typical. I wake up at 3am out the door packed with what I prepared before bed.
3:30am: Start cardio
4:00am: Hit the shower dress for work
4:30am: Prepare first meal and open the doors to my gym
5:00am:Work first client session
6:00: Work second client session
7:00: Work third client session
8:15am: Eat meal #2
9:00am: Work fourth session
10:30am: Eat meal #3
11:00am: Close down
12:00pm: Eat meal #4
12:30pm: Sleep
3:00pm: Eat meal #5
4:00pm: Train
5:00pm:  Train
5:30pm: Cardio
6:00pm: Finish cardio
6:30pm: Eat meal #6
7pm-9pm: Family Time
9:00pm: Eat meal #7
Q: How did you know it was time to retire from competing?
A: I set plans and clear goals for myself. Compete because you love it. Win the National. Championship, no other qualifier is acceptable. Win a Pro competition. Competed in the Mr. Olympia. After completing these four tasks, it would be time to call it quits and move on to focus on my business. My business in fitness. 
Q: How did Roc Fitness come to life? What sparked the idea and why did you set out on this journey? 
A: Roc Fitness evolved from the Fitness Pro Wellness Center which was my business that I started upon starting to train to become a professional bodybuilder. I was learning life Roc Shabazz lessons. Training and nutritional gems that I'm able to teach to the general public. It's the best feeling in the world. 
Q: When and how did you meet Shaq? Tell us a bit about that relationship.
A: I met Shaquille eight years ago. We have a great relationship. We laugh everyday but we also work every day. He is a born leader and has an unmatched work ethic. He has also opened my world up to many business opportunities..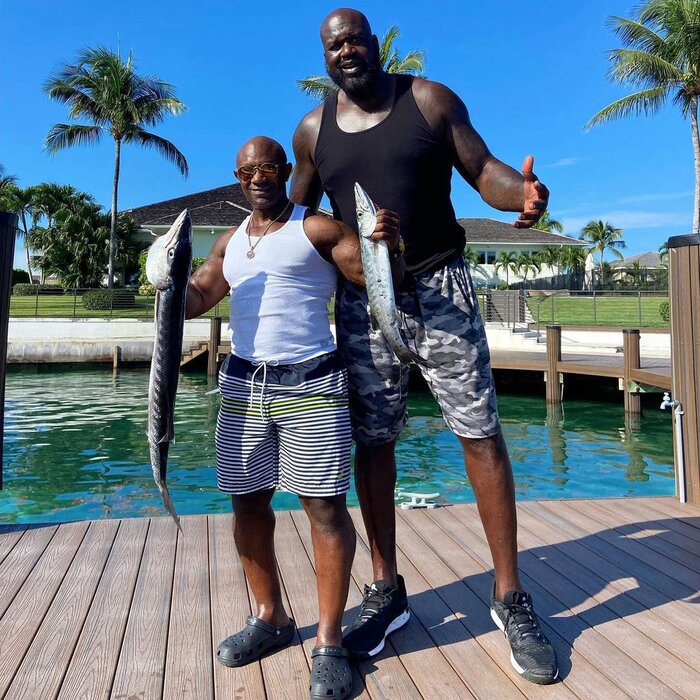 Q: What does fitness look like now for you? You're still in incredible shape years after stepping away from the stage. Tell us about your current routine.
A: I train three times a week while at home, sometimes four times but nothing extremely heavy. I will be training with my boys as they prepare for their first competition, so I'll be back to a six-day routine. LOL
Q: What's next for you? Expand Roc Fitness? Continue helping people reach their health and wellness goals? Developing your own supplement line?
A: I'm working on an online training business so I can reach more clients and fitness enthusiasts to teach, motivate and apply the bodybuilding lifestyle to their lives. Exercising and enhancing their lives through bodybuilding is the goal.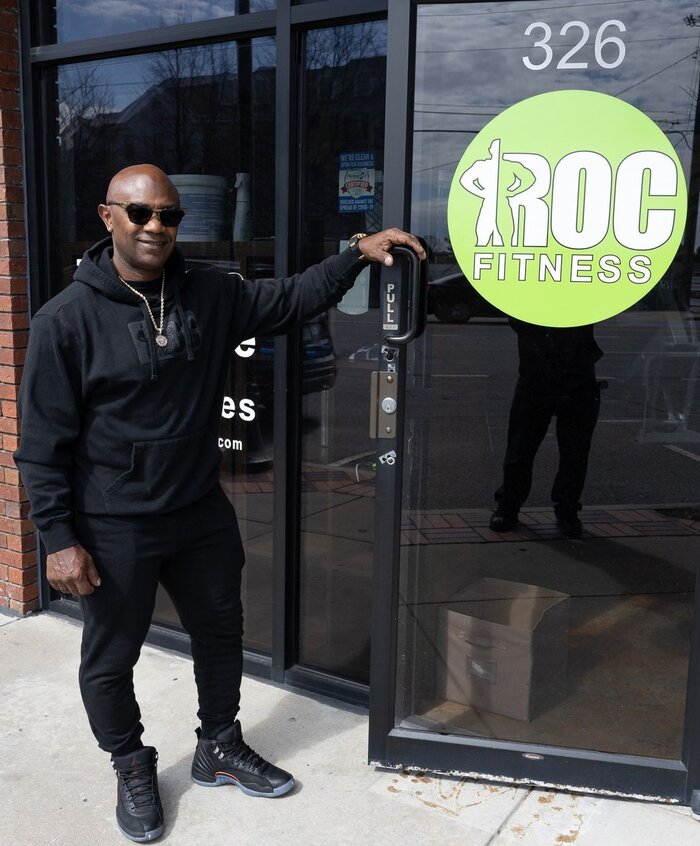 Q: How can people reach out to you to train? Do you offer online coaching?
A: One can reach me at Rocstarzzcoach.com or at @rocshabazz 
Q: What's one piece of advice you have for someone looking to start their fitness journey?
A: Lead by example and master your craft.