Gabe Snow is a NYC-based elite personal trainer, former collegiate-athlete (D2 football at Bloomsburg University), and a 4X nationally qualified NPC competitor in Men's Physique and Classic Physique. He's also a performance nutrition coach and focuses on new ways to gain strength, speed, and durability through movement that supports control, stability, and pliability.
His philosophy: "Do it light and do it right." He believes in allowing the brain to lead the body, that training with form first allows your body to adapt not just properly, but more efficiently.
With a degree in psychology with an emphasis on neurochemistry, he is deeply embedded in the evolution of the human mind and our ability to communicate our emotions to one another. Psychology and mental health is as much of a passion of mine as fitness.
We're sitting down with Gabe today to talk about his own health and fitness journey.
Where did your journey begin? What was your physical, mental, and emotional state when first starting out?  
My journey began quite young as an aspiring high school athlete striving to play at the collegiate level. I believed my response for strength training solely was for sport, but quickly realized it was the only thing keeping me together. I struggled from depression + ptsd from a very young age and lifting weights was more than my outlet. It was the glue keeping me together as a young man and served as my true north to guide me out of an unstable household and into college.
What prompted you to start training? 
My father was an elite college football player who had a brief stint in the NFL in the 70s. We grew up with an old-school iron gym in the basement. He was the prompt and the living, breathing end result of what I wanted to become. 
What does being STRONG mean to you? 
Being strong to me means being adaptable. Malleable. Not just being able to create force or move an object but also the ability to resist force or flow with it. Be a bungee cord, not a dock rope. Be water, not cement.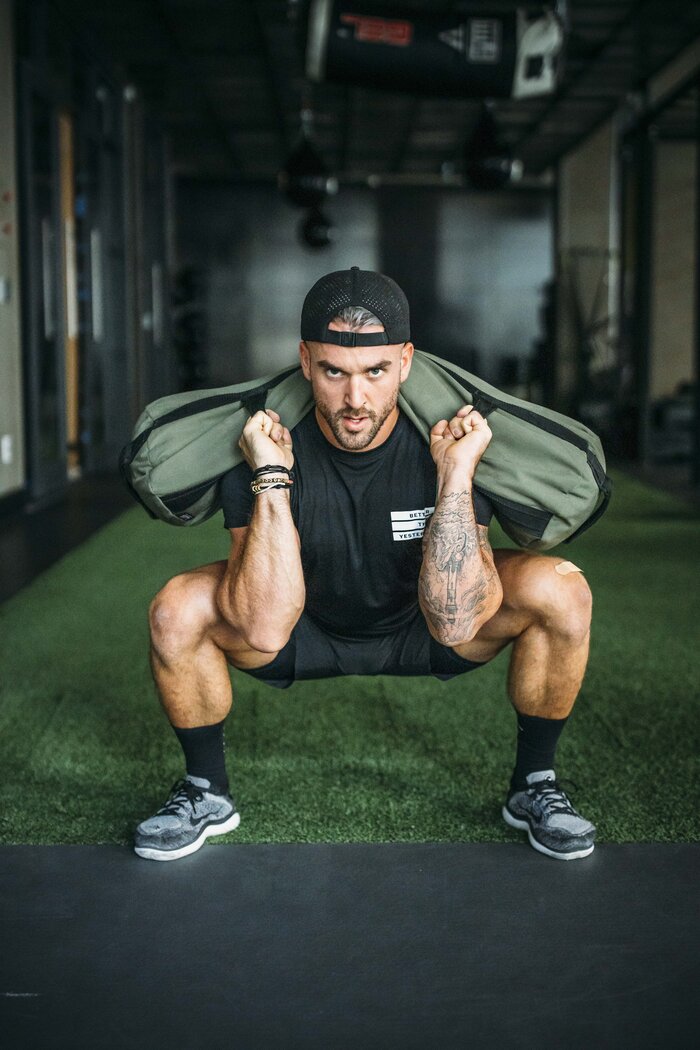 How has fitness and training changed your life? 
Fitness has changed my life in every realm of my existence. It's given me purpose. It's motivated me to ends I never believed possible (college football, being signed into modeling, competitive bodybuilding). Fitness has blossomed into a career and into something I never could have dreamed; I don't "work", I get to assist + guide others to a better existence mentally and physically. This fitness thing really has my heart. 
What's one fun fact about you that most people would be surprised by? 
I am really an open book so there's not many facts that people don't know or get to see; maybe that I had my latest and most successful run in bodybuilding as a vegetarian; that seems to shock most.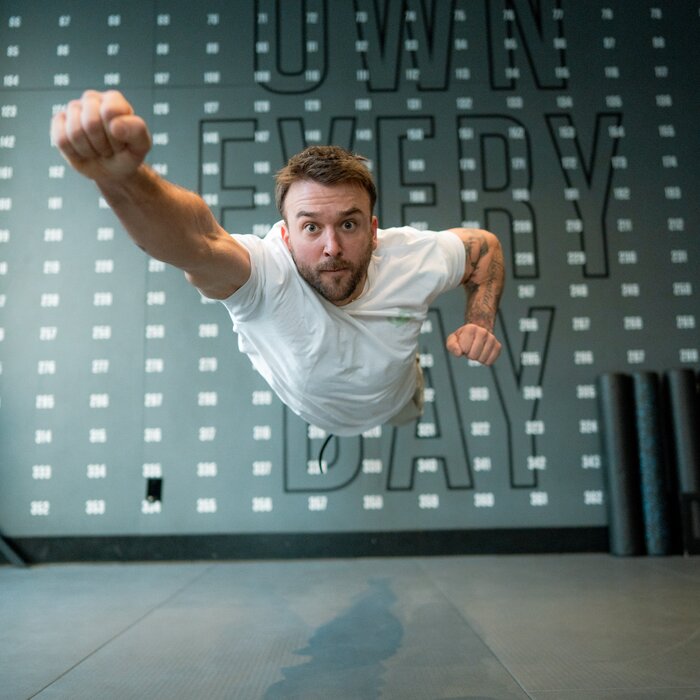 What's one piece of advice for someone looking to get started? 
One piece of advice: don't stress a good thing. Training, no matter what modality you choose, is a good thing and do not let it become something that takes from you, stresses you, makes you feel less than. It only adds, no matter the result you are chasing. Be proud of the fact that you are trying to be more. 
How has Bodybuilding.com helped you on your journey? 
Bodybuilding.com has been a staple in my journey since the MySpace days. I used bb.com as a source for knowledge and for all my supplement needs. It is amazing to be working with such a reputable and reliable brand that has stood the test of time and remains an inspirational and informative outlet for millions.