One year into the sport, Inez Carrasquillo regularly shatters world Strongman records, such as the highest overhead done in Strongwoman and a 50-pound bag throw to 14 feet—and that's just in her daily training.
Now, Carrasquillo is prepping for the Official Strongman Games this November in Daytona, Florida. She stands a good chance of becoming the next World's Strongest Woman, and the first Latina ever to claim the title.
In a very male-dominated sport, Carrasquillo represents all the kick-ass women out there who struggle to get the same recognition as the men. She finally has an opportunity to change that, performing feats of inner and outer strength she once thought were impossible.  
Here is her story. —H.E.  
I want to be the world's strongest woman.  
I started my strength career with powerlifting. I didn't even know what powerlifting was until I met Matt Blankenberger, who co-owns Rockwell Barbell in Chicago. It was my first powerlifting gym and he ended up coaching me.
I just fell in love with it and started competing. Last October was my last powerlifting meet, and I totaled 1,450 pounds lifted, the 19th all-time women's total.
Then someone messaged me asking to set up a call. I looked up his profile—he'd coached some of my friends—I was like, "Strongman looks cool. OK, let me talk to this guy."
"I want to coach you," he told me. "I can make you a world champion." His name is Alec Pagan, and he is now my strongman coach.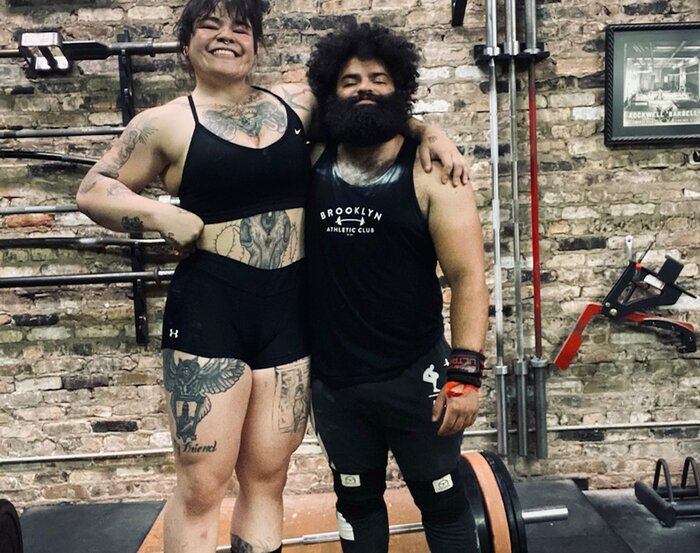 So, I signed up for a competition in Seattle. I only had four weeks to learn what the sport was, and against all odds, I got second place.  
Lifting Gave Me Purpose
I was born and raised in Chicago, Illinois. My sisters and I were adopted by my grandmother. We didn't have an easy life. She was a bus driver and she worked really hard. She did everything she could to make us feel like normal kids.  
I'm really tall—almost 6-foot-2. I was a shotput thrower, and I loved volleyball. I played volleyball my entire life. Growing up I was always the tallest, and I was always trying to make myself smaller somehow. When I gained a lot of weight, I had zero self-confidence.  
My 20s were a really difficult time for me. I was homeless at one point, living in my car. It was just rough. Lifting always made me happy. It was like an escape from growing up. I didn't have to think about anything else going on. I had a purpose in that moment.
It Took a Strong Woman to Raise a Strongwoman  
It took a lot of strength to get myself back to who I am as a person. I'm a single mom with a five-year-old son. I lost my grandmother this year—she passed away in January. She was always really proud of my lifting because I was doing something for myself, even when she thought it was crazy.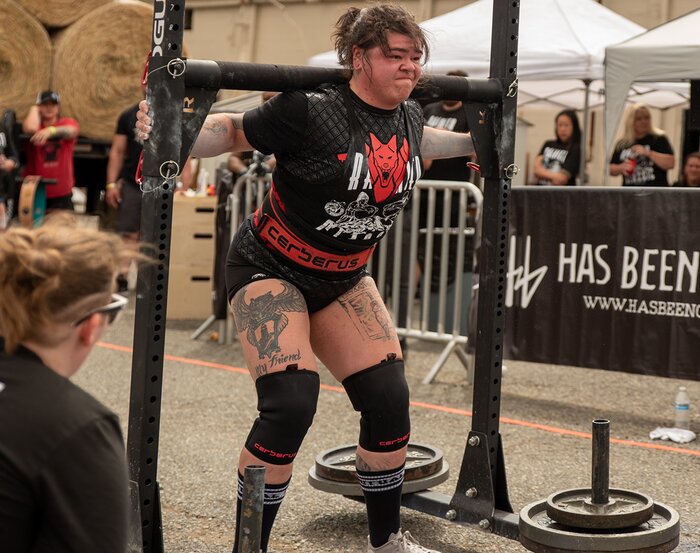 Every time I'm going for a super heavy lift or PR or something, I'll just hear her voice telling me, "take care of yourself." She's still watching out for me, making sure I don't hurt myself. The woman I am is like a reflection of everything she's done for me growing up.
Training Is a Daily Grind  
I train five days a week. On a typical day, I wake up at 6, get my son ready for school, get myself ready for work, drop him off at school, then drive in traffic for 45 minutes get to work. I work full-time at Lyft managing our rental program in Chicago until 4:30-5 every day.
After work, it's 45 minutes back to my house to go get my son, eat dinner, then head to the gym. Depending on what training day it is, it can take 3-4 hours. Then, back home again, get ready for bed, and do the same thing the next day.  
I don't take many supplements, just protein and Karbolyn twice a day. It's really good for replenishing your carbs during your workout.  
My body needs a lot of recovery work. I go get a massage once a week leading up to meets. I do scraping and cupping once a week, too. People may think it's excessive, but if it makes you feel a little bit better, anything helps during the final weeks of your prep.  
Finding the Perfect Fit  
Strongman is perfect for tall girls, and people are always jealous of my height now. I think it's so funny because growing up I was so jealous of everyone who was shorter.  
I didn't have the same confidence when I was powerlifting. I don't think that I fit into that sport. Strongman is such a better fit for me being such a big woman.  
If you truly love the sport, I really recommend you go for it and start competing. It's changed my life, and it gave me a lot of my confidence back. 
Representation for the Next Generation  
In the Official Strongman Games, you have to choose the country that you're representing. I'm representing Puerto Rico. I didn't really have a chance to learn much about the Puerto Rican side of me when I was young, so as an adult I really wanted to embrace my Latina heritage.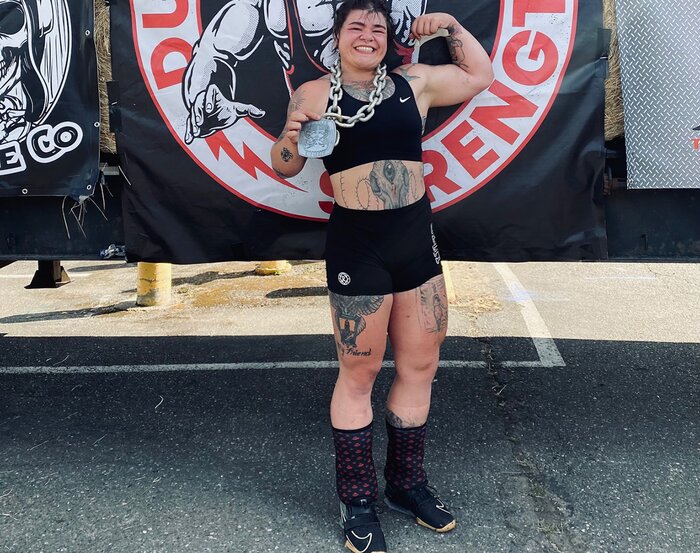 It's more comfortable to have heroes who look like you or come from the same background. There has never been a Latina woman to win World Strongest Woman. I have this opportunity to show people like me that this is a sport they can do, too. It's really important to have that representation, especially for this new generation coming into the sport.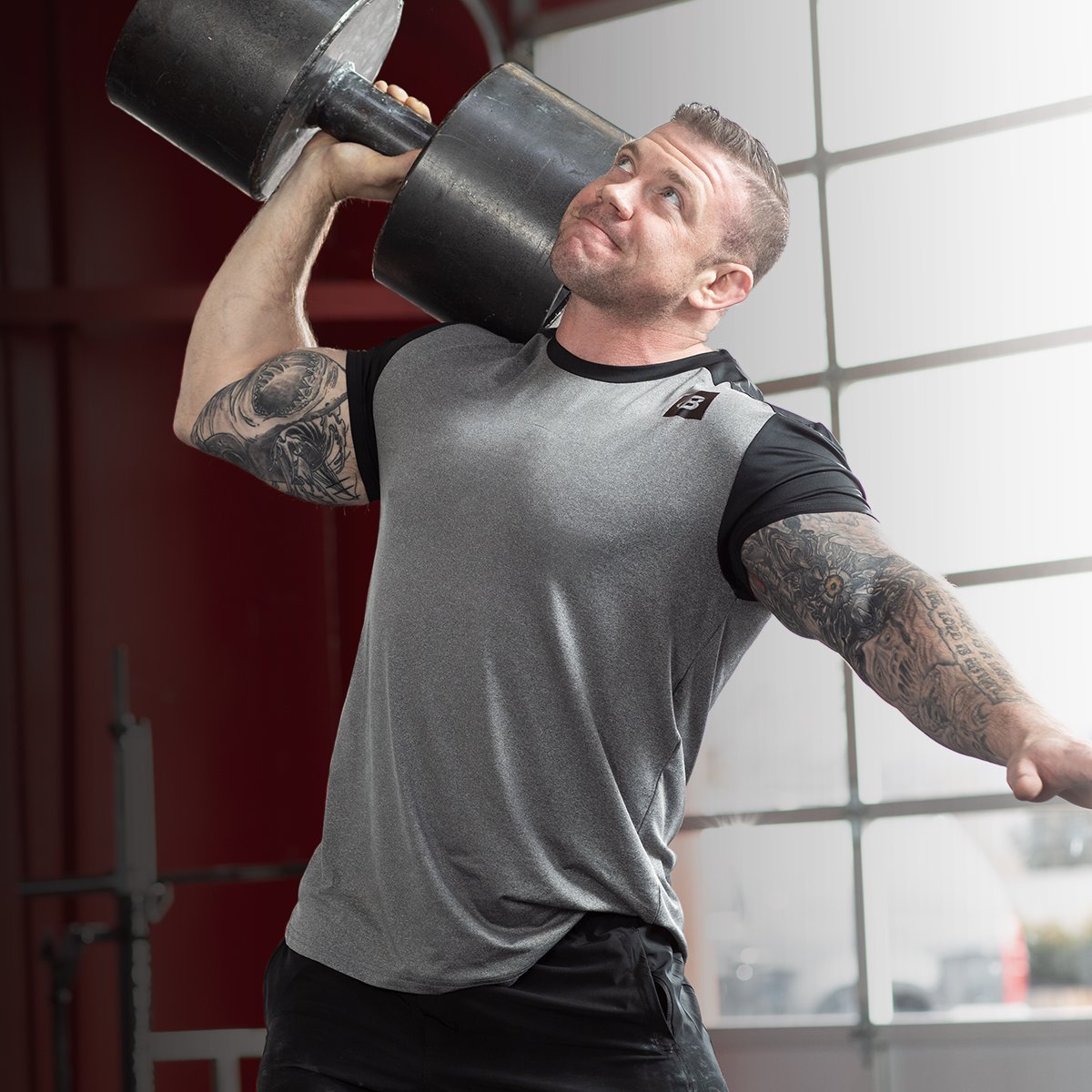 Get Strength to Compete
This six-week program balances low-rep strength work, the perfect amount of accessory volume, and solid pumps for recovery and muscle gains to help you build world-class strength and feel good doing it.