Kendall Lou Schmidt didn't grow up dreaming about a career in fitness. She says it all happened by chance, while she was paying more attention to school and sports. But in a short time, she has blossomed into a fitness model, personal trainer, and athlete, all while working during the day as a group-fitness instructor.
Schmidt started out following Tae Bo videos in her bedroom at age 12, dancing and kicking along with Billy Blanks. Then everything changed when she threw herself into a prep water polo team as a teenager. She started lifting weights and doing off-season conditioning to prepare for the season, and loved how it paid off the more seriously she—and everyone around her—took it.
"We devoted hours of our days to this team environment," Schmidt says. "I became conditioned with this group-exercise feeling."
Many have felt that initial athletic thrill in their teen years like she did, only to watch it flicker and die. Not Schmidt. She just had to find for a new way to light the fire.
Finding Her Community
When an activity fills as much time as water polo did for Schmidt, it's hard to say goodbye to it when graduation day comes. "When I finished high school sports, I kind of had this hole in my life, and doing the stepmill or the treadmill wasn't filling it," she recalls.
Vital Stats
Name: Kendall Lou Schmidt
Height: 5'9"
Weight: 155 lbs., 145 lbs. contest
Occupation: Personal Trainer, Group Fitness Instructor, Author, Model
Education: BS in biological science
Certifications: ACE Certified Personal Trainer, AFAA Certified Instructor
Website: kendalllouschmidt.com
Contest History: 2013 WBFF Northern California; third place 2014 Bodyuilding.com BodySpace spokesmodel finalist
On a whim, she stepped up to teach a spin class one day, and instantly knew she had found a niche. "I find my job to be incredibly rewarding and feel great satisfaction in helping my clients live healthier lives," she says.
On any given day, Schmidt will teach 1-3 classes. "Everything from yoga, pilates, Zumba, total body toning, boot camp, and silver sneakers—which is a chair-based class for elderly people," she says. "It gets me excited. Even on days I don't want to work out, I still know that as soon as I get there and see my members, I am going to be ready to rock, and I love it."
This schedule demands plenty of energy, but also takes a willingness to be flexible. If another trainer can't teach a class, she'll jump in. Sometimes Schmidt has to skip her own training, or bump it back a day, to make room for the people in the spin room or group studio.
"On a positive note, it's really helpful for me to get my cardio in a fun way," Schmidt says. "I mix up my training schedule frequently. I have a short attention span, and I get really bored. But it's good for your body to constantly do different things."
The Other Kendall Lou Schmidt
Finding time to train and teach other people to train is one thing. Finding the time, motivation, and discipline to prep for a bikini competition? That's another world entirely. It's no surprise that Schmidt sometimes talks about the two projects as if they are happening to two different people.
"People who know me really well, like the people who go to my gym, my clients and my friends, are always surprised to see my bikini-model alter-ego," she says. "At the gym, I have no makeup on and my hair is always up. They'll see a picture of me by chance, posed in a bikini on stage or in a photo shoot that's maybe a little sexy or whatever, and they're like, 'Oh my god!' It's kind of like my alter ego."
The opposite happens when she encounters people from the online community who only know her from the bikini pics on her Instagram feed. "They're a little bit surprised that I'm a bit of a tomboy, that I have no shame, that I am kind of a dork," Schmidt says. And make no mistake: She's not one of those bikini models who holds back in the gym in the name of maintaining the illusion.
"No, I'm not the sort of girl who says, 'I don't sweat, I sparkle,'" says Schmidt. "I do not sparkle. I sweat!"
Nutritional Regimen
Schmidt has done a number of bikini competitions, but says she "cheats" on her diet unapologetically. With the amount of calories she's burning in her day job, how could she not? Her desire to occasionally eat something naughty recently helped her unearth a serious health concern.
"Every time I ate outside of my strict diet, it made me sick," she says. "For a long time, I thought I was allergic to certain foods, because I would get a sore throat or inflammation, diarrhea, and skin irritation. It was hard to pinpoint the problem."
After undergoing a series of tests, Schmidt learned that she suffers from celiac disease, which affects the lining of the small intestine and makes you very ill if you ingest foods which contain gluten. This gave her a new level of awareness and sympathy for the people she knows who—whether or not they've been tested—say that eating a gluten-free diet makes them feel better.
"It's hard to diagnose, but there are a lot of people who say that gluten upsets them. It does upset me!" she says. "If not eating gluten makes somebody feel better, more power to them. Being gluten-free isn't going to hurt anyone, so if you like it, why not?"
Since her diagnosis, Schmidt has had to test piles of recipes to find a lineup that fits with her regimen and her palate. "I'll be honest and say that I've had a lot of flops!" she says. "Luckily a lot of manufacturers are coming out with all-purpose flour that is gluten-free, and it cooks just like regular run-of-the-mill wheat flour. You can make pretty much anything you can make with flour."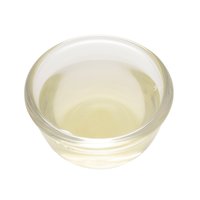 Egg Whites
(scrambled with sriracha)
6
Oat Bran
(cup)
1/3
Protein Powder
(scoop)
1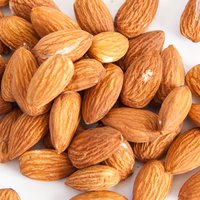 Almonds
10
Chicken
(oz)
4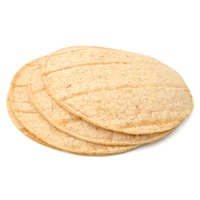 Corn Tortillas
2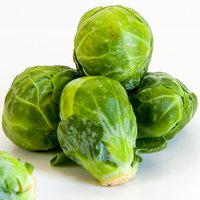 Brussels Sprouts
(cup)
1/2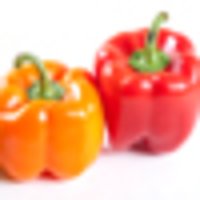 Bell Pepper
(mini)
4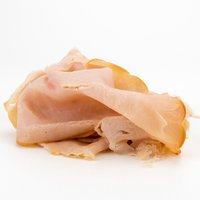 Turkey
(oz)
4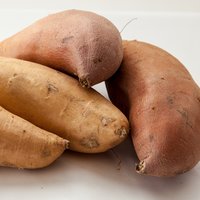 Yams
(oz)
3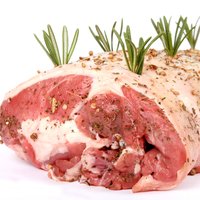 Pork
(oz)
4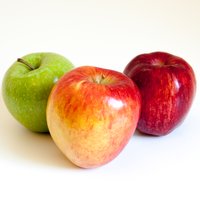 Apple
1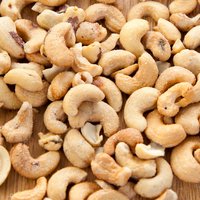 Cashews
(oz)
.5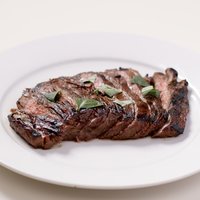 Steak
(oz)
5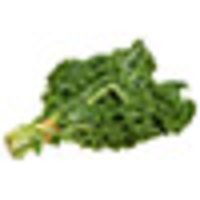 Kale
(cups)
2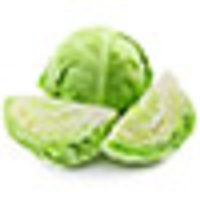 Cabbage
(cup)
1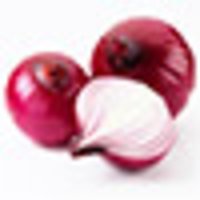 Red Onion
(cup)
1/4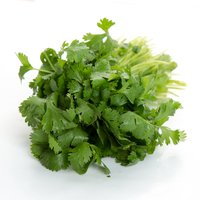 Cilantro
(pinch)
1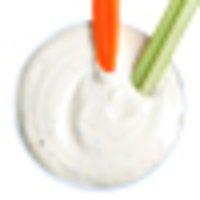 Dressing
(tbsp)
1
Greek Yogurt
(cup)
1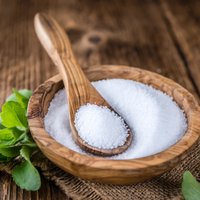 Stevia
to taste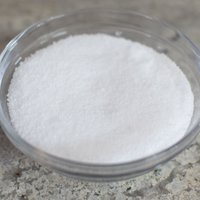 Salt
to taste
Training Regimen
Schmidt is in the gym almost every day, for work and play. As a group fitness instructor she gets a lot of exercise while teaching classes, but she still strength trains 4-5 days a week at home or at the gym.
"I do days specific to muscle groups, like a day for my back and my core, or a day for my legs and my shoulders," Schmidt says. "I have to save time and keep the flow. I don't waste my life sitting still, watching the clock count down for my rest period to end"
Along with her bikini ambitions, she stays open to new athletic goals. She's currently training for her first half marathon, so running has become a big part of her cardio routine, although those runs are not included in the regimen below. She's mixing up intervals, short and intermediate runs, and of course those long prep runs.
Teaching




Training


Day 2: Back, Biceps and Abs
Day 3: Legs and Shoulders
Day 4: Chest, Triceps and Abs
Teaching






Day 6: Total-Body Movements and Plyometrics
Supplementation Regimen
Schmidt uses protein powder in a lot of her recipes, but still makes room for the occasional shake as well. She keeps protein a top priority on most days, in every meal or snack. "If I can use protein powder in something I can bite and chew and eat, I get a lot more satisfaction out of it versus drinking a protein shake," she explains.
Rehydration and replenishing electrolytes are crucial to allowing her to thrive in her demanding fitness schedule. She needs to feel great after a workout, because she always has another coming! This is just one reason uses an intraworkout regularly to keep her body in the game.