Kaged Supplements was started in 2015 by Kris Gethin. Kaged is the elite supplement brand. We are constantly evolving, relentlessly improving our voice, messaging, products, operations, and teams. Kaged is not here to be another "supp" brand, but rather, we are here to be the best sports nutrition brand in the world. We are dynamic, we help you with proper supplementation, your workouts, finding your perfect supp, educating you on nutrition and health, and motivating you to never stop evolving. 
At the beginning of 2022, Kaged went through a rebrand to align their goals even more with your health and fitness goals. Here's an overview of what is staying the same, what's new, and why Kaged Supplements could be a good fit for your fitness journey.
What's Staying The Same? 
When Kaged was created, we had set out on a mission to change the supplement industry by providing cleaner, healthier, and premium products by real science. This is still the case today even with the evolution of our brand. We kept the highest quality ingredients the same in our existing products and will continue to provide delicious natural flavors at an affordable price. We've also continued to keep our products Informed Sport certified. This means all of our products have been 3rd party tested to ensure there are no banned substances. This helps reassure parents, athletes, and anyone consuming our products that they are safe and true to what is on the label. Kaged also stays true to our core values: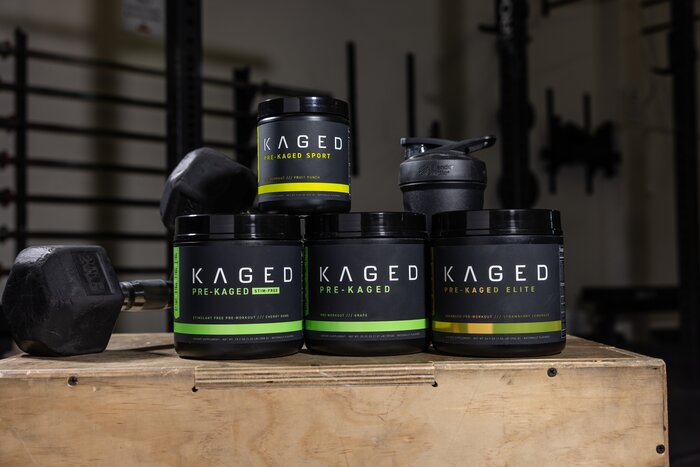 We are your guide, not the hero. Here to pick you up when you're down, guide you along your journey, teach you the fundamentals, and motivate you to be your best. But, you are the hero of your journey. We focus our messaging around you, and helping you become the best--as opposed to always focusing on ourselves, and why we are the best. 

We say it how it is. We don't beat around the bush. We are short, impactful, serious, and at times, funny. We have a tone of friendly intensity. 

We are humble, yet confident. We are not here to tell you how to do everything, it's your life. But, we have been around the block, and we've learned a thing or two. We can help you with your nutrition, supplementation, training, and motivation. 

We are a human brand, not some fictional entity. You can tell we have the personality to our messaging. That our team is made up of people just like you, trying to be their best selves. 

We are short and impactful. We break down complex supplement science into short, easy-to-understand concepts. You shouldn't have to become a supplement scientist to know what products you should be taking for optimal performance.

We are more than supplements. We talk about nutrition, motivation, training, routines, improvement, health, bio-hacking, and the art of evolution.
What's New? 
New Branding 
Branding is where Kaged has changed the most this year. Rather than Kaged Muscle, we are now just Kaged. We dropped "Muscle" because there is more to life than muscle. Instead, we are focused on helping you be the best athlete you can be mentally, physically, and holistically. We understand not everyone is all about muscle and to live a meaningful healthy lifestyle, you need endurance, recovery, strength, focus, and energy to be the best you can be.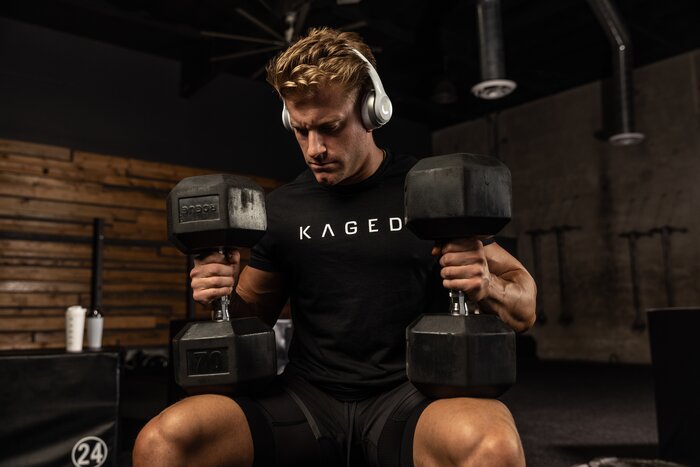 You may still see some labels with Kaged Muscle until we get through inventory and the relabeling process, but it won't be around much longer! Our new look is based on "less is more". We have dialed back the bright colors, brought attention to the brand name, and followed a minimalist approach. We're still using the classic Kaged color scheme, but it's more subtle on the products.  
For years, Kaged has used the slogan "Evolve with us." However, with this rebrand, we have adapted to "Never stop evolving". Not only is this a commitment from us to never stop evolving, but it's a call to action for our members. It's the idea of hitting the gym with consistency, getting up early without hitting that snooze button, optimizing your nutrition with precision, and staying disciplined to your own evolution with no excuses.
New Athlete  
To help emphasize this new evolution and being the best athlete, Kaged has recently partnered with a new athlete for our team, Ryan Crouser. He is an American shot putter and discus thrower. Ryan has won 2 olympic gold medals and holds the Olympic world record in both indoor and outdoor shot put. He was using Kaged supplements even before this partnership due to the products being dosed at scientifically proven amounts, full of patented ingredients, and being Informed Sport Certified.
New Products 
While creating products isn't necessarily new for Kaged since we have consistently come out with innovative products, we have some big plans for new products in 2022, starting with Pre-Kaged Elite. This pre-workout was specifically designed for elite lifters who want more to get through those workouts. We've utilized nine high-quality patented ingredients to give those elite lifters an experience that will give them a whole new experience.

We're not stopping there though! Kaged has publicly announced we are looking into the protein bar, energy drink, and nootropic categories of the industry. The question is, how will we evolve those categories later this year? We will see!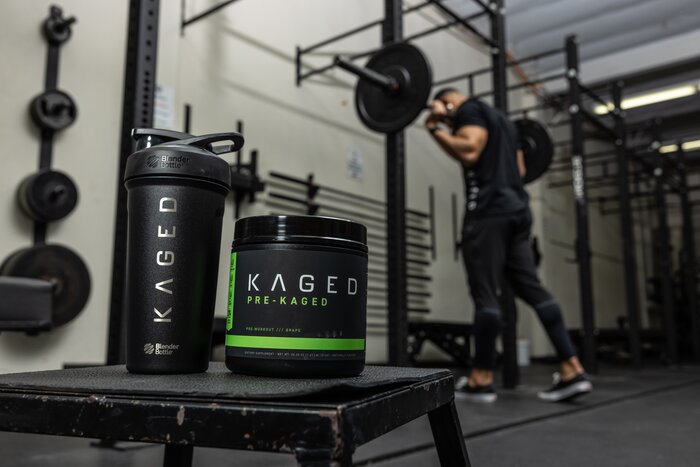 Why Kaged?  
Kaged has been and is continually committed to helping you reach your health and fitness goals. That is why we only use the highest quality ingredients backed by science and get all their products 3rd party tested (Informed Sport certified).
Check out the full Kaged line HERE