Guys love fight sports because they're a metaphor for life. We all experience adversity and resistance, and the path to overcome them can be violent. We can relate to dropping an elbow on an opponent's face because it appeals to our basic instincts—for aggressiveness, protectiveness, and being the alpha male. It stands to reason, then, that fighters are often called "warriors," a reference to the ultimate symbol of triumph against opposition: the soldier.
Randy "the Natural" Couture can call himself both fighter and soldier and a host of other titles. The former Olympic wrestling alternate and five-time UFC champion is now a successful actor, reprising his role from The Expendables in its sequel, which came out in August, and Yoda—at age 49—to a generation of up-and-coming mixed martial arts fighters and workout fiends.
But nearly everywhere he's gone in his storied life was made possible to at least some extent by his early years spent in the U.S. Army. This is the story of how a soldier became a fighter and a fighter became a legend.
All He Could Be
Although he'd been a high school state champion wrestler in Washington, Couture didn't win any college scholarships. After selling his car to pay for one year's tuition, he walked onto the wrestling team at Washington State, the only Division-I school around that still had a wrestling program.
Couture was beaten by an upperclassman, denying him a slot on the varsity roster. Realizing he'd be left alone at school over Thanksgiving while the team was on the road for a tournament, Couture went home and briefly reunited with his ex-girlfriend.
"I got a call from her a few weeks later saying she was pregnant," says Couture, who quit school and married her. Suddenly charged with a family to support, he had to make some serious decisions, he says, "so I saw a recruiter and joined the Army." Strangely enough, the timing was perfect. It was 1982, and a year before, the Professional Air Traffic Controllers Organization had gone on strike, prompting President Ronald Reagan to fire 12,000 members.
To compensate for the new vacancies, military personnel were called in to keep commercial airlines running. That left big holes to fill in the Army's airfields, and it offered a $5,000 signing bonus to any recruit who qualified to be an air traffic controller. Couture reported for basic training at Fort Bliss in El Paso, Texas, and went on to advanced training at Fort Rucker in Alabama. From there, he was stationed in Hanau, West Germany. "It was a strategic location," Couture says.
At a time when the Cold War was in its deepest freeze in years, Hanau was located in "a valley that ran from Eastern Europe to Western Europe.
They predicted that if the Russians ever decided to invade, that was probably how they were going to come." Luckily for Couture, no such shots were fired, but his time in the Army did let him fight battles of a different kind. "I wasn't in the country more than a month before I started wrestling again," Couture says. "I thought wrestling was over for me."
In a fantastic coincidence, a lieutenant spotted Couture working out in the gym and asked him if he was a wrestler. Though he hadn't yet earned his distinctive cauliflower ears, Couture must have unconsciously exuded toughness because the man invited him to a local wrestling club. Many of its members hoped to make the All-Army wrestling team, an elite group that occasionally sent men to the Olympics.
In the Army, wrestling tournaments concentrated on freestyle and Greco-Roman grappling. Freestyle is close to folk-style wrestling—the kind you see in high schools—and allows leg attacks (shooting for takedowns). Greco-Roman takes place only from the waist up. Bodies remain more upright, and the technique is more subtle. While popular internationally, Greco-Roman wrestling has never been widely practiced in the U.S., so few wrestlers (or MMA fighters) have experience with it. Couture opted to wrestle freestyle but a mix-up led to his name being called for a Greco match.
Despite having no prior Greco wrestling experience, Couture's natural athleticism and keen attention to detail carried him through, and he won the 1983 Fifth Corps Regional Championships at 198 pounds. (He also won the freestyle bracket later that day, for good measure.) Couture decided to make Greco his focus. The interservice Greco championship was an Olympic qualifier.
Although he didn't know it then, his decision armed him with one of the most effective weapons he'd use in his MMA career. "Because fighting stance is upright Couture says, "Greco-Roman wrestling applies. Fighters also use dirty boxing—which allows you to clinch and punch," and Greco is distinguished by its standing clinches. "I could close the distance on my opponent and control him in a face-to-face, chest-to-chest position. [When I got to the UFC], I was confident that I could take everybody down."
Beyond the specific advantages to being a Greco guy, the general wrestling experience Couture earned thanks to the Army carried over to his fight career both physically and mentally.
"The rules of engagement allow for full-on live competition on a daily basis," he says. "There's not a lot of other combative sports where you have that luxury. You typically have to simulate the combat so you don't get hurt. But in wrestling, you can go full speed in practice. Being aggressive is what you're rewarded for."
Ultimately, Couture fought his way onto the All-Army team and won or placed in numerous national and international tournaments. In 1986, he reenlisted for two years to prep for the '88 Olympic trials, where he eventually served as a second alternate. All the while, the Army paid for his training and supported his family. When Couture left the service in 1988, his extensive wrestling experience made him a valuable commodity to college coaches, and he attended Oklahoma State, where he went on to become a three-time All-American.
In 1997, Couture discovered the Ultimate Fighting Championship, and he began a career marked by unforgettable battles and shocking upsets, which ended last year when he was 47-years-old.
3 Tips For Kicking Ass Over 40
1. Keep A High-Alkaline Diet
"Greens help you maintain an alkaline state, which counters the acidity you build up in your body with stress and working out."
2. Get A Blood Test
"When you know what's going on in your body chemically, you can find the right supplements that boost hormone levels and stave off aging."
3. Don't Give Up
"Guys get older, and they don't feel as athletic as they used to, and rather than find ways to fix that, they just stop. Don't quit fighting the fight."
Army Strong
Couture entered the Army as an 18-year-old with vague ambitions and facing dire circumstances. He left it a skilled soldier and mature athlete. "I think the Army breeds a particular kind of discipline," he says. "They break things down by the numbers. Everything from brushing your teeth to folding your socks to making your bed. It creates an attention to detail and discipline that affects you in everything you do in life."
After multiple UFC title reigns and wins over opponents that often outsized him by 40 or more pounds, or enjoyed age advantages of 10 or more years, Couture is as disciplined as ever. He runs Xtreme Couture MMA, his gym in Las Vegas, where 20 pro fighters train alongside hundreds of regular folks who just want to be fit.
When he's not making movies like The Expendables 2, the follow-up to the 2010 blockbuster starring Sly Stallone, Arnold, and Dolph Lundgren, to name just some of the cast, Couture also teaches MMA techniques in seminars around the world. Naturally, some of his favorite students are soldiers.
For a man who's spent a lifetime problem-solving for seemingly insurmountable challenges, Couture enjoys figuring out how his skills can help in situations when one's very life is at stake. "It's not just hand to hand," he says, "because soldiers are packing weapons. You don't want your weapon used against you. Soldiers need to put themselves between their weapon and the opponent."
It pleases Couture to see that the military at large has embraced MMA and incorporated it into the curriculum. As one of the sport's most esteemed ambassadors, he now has a chance to give back to the organization that helped him get his start. When he was a young grunt, there was no hand-to-hand combat training to speak of.
"It was all about how to affix a bayonet and stab a dummy or butt stroke somebody with your weapon," he says. "It was outdated. Modern combative programs didn't start until mixed martial arts hit the scene." But now every branch of the military offers some reality-based fight training, and grappling plays a big role. "Part of urban warfare is to clear buildings and get into close confines with the enemy," Couture says. "That's why weapons are becoming shorter and more mobile. But you'll end up in situations where you can't use your weapon and have to protect yourself with your hands."
Couture's alignment with the military doesn't end there. Four years ago, he started the Xtreme Couture GI Foundation, holding events to raise money for soldiers' families. "I wore that uniform for six years," Couture says, "and now I'm in a position to motivate and entertain those guys. It's very rewarding."
As for how the world of sport fighting relates to war, Couture sees the warrior spirit in common with both entities. "Being a soldier prepared me mentally to be a fighter. We both have missions. My mission is to go into the cage and defeat my opponent. A military mission is similar. There are more working parts and it's not individual, but there's a group moving toward a common goal."
The Natural Workout
Tap out Father Time with Couture's training routine.
After foam rolling and a dynamic warmup, Couture performs various core-activation exercises and hip activations, such as looping a small band around his ankles and doing a lateral walk.
He then uses a TRX Suspension Trainer to stretch out his upper body. Afterward, he'll perform the strength routine below.
Randy Couture's Strength Routine
Superset
3 sets, 10, 8, 6 reps (Grab handles so palms face each other)

+ 4 more exercises

BodyFit
$6.99/month
2,500+

expert-created single workouts

3,500+

how-to exercise videos
Detailed workout instruction
Step-by-step workout tips
Training at gym or at home
Access to Workout Plans
Access to Bodyfit App
Store Discounts
Already have a Bodybuilding.com account with BodyFit? Sign In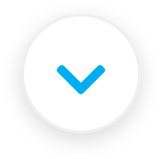 What comes with BodyFit?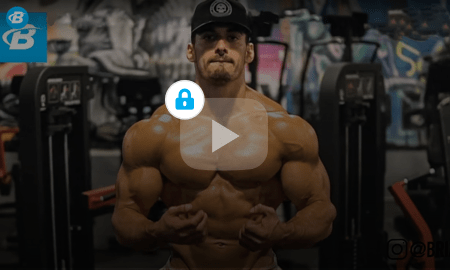 Instructional Videos

Don't risk doing a workout improperly! Avoid injury and keep your form in check with in-depth instructional videos.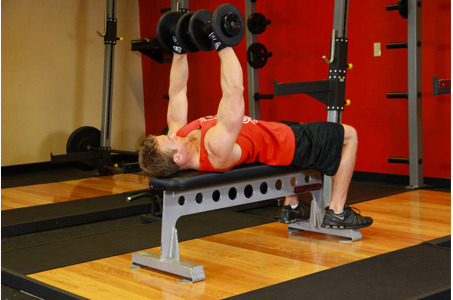 How-to Images

View our enormous library of workout photos and see exactly how each exercise should be done before you give it a shot.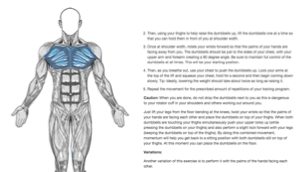 Step-by-Step Instructions

Quickly read through our step-by-step directions to ensure you're doing each workout correctly the first time, every time.