Check out these fitness centers that cater specifically to lifters looking to bulk up around like-minded athletes. Some offer modern, sleek equipment with an old-school vibe, and others are simply down-to-earth facilities with top-notch trainers. Whichever way suits you most, these gyms are ready to wake up your inner beast.
If you're not sure what kind of workout to do in these badass gyms, check out Bodybuilding.com All Access for some badass ideas.
Salt Lake City, Utah
Gym Jones is a powerhouse of a gym, nestled between Salt Lake City and the Wasatch mountain range in North Central Utah. Founded on the philosophy of the "Art of Suffering," this hardcore fitness center isn't for the faint of heart. Owner and co-founder Lisa Boshard, a student of Brazilian jiujitsu, is dedicated to maintaining a no-BS environment where strictly-screened members can lift without shame. There are no comfortable spaces, no televisions, no mirrors, and no excuses. You get accepted into the gym by application or invitation only, and you may need a referral from an existing member to even be considered. The path to join the movement (as it is commonly referred to) is rigorous, with a physical fitness test to top off the process. Think you're up to the challenge?
Orlando, Florida
Iron Religion Gym offers an old-school atmosphere combined with new, modern equipment, and a model conducive to success. This hardcore fitness facility is results-oriented and caters to both beginning lifters and pro athletes. They offer a variety of certified trainers, including IFBB pro bodybuilders who specialize in getting you prepped for your next competition.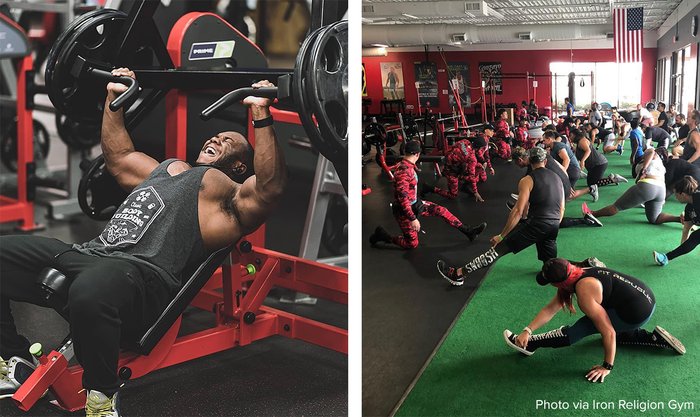 Columbus, Ohio
Bulk up in good company at Westside Barbell in Columbus, Ohio, home to some of the strongest powerlifters on the planet! Owned and operated by renowned powerlifter and strength coach Louie Simmons, Westside Barbell has a lot to boast about. His training strategies are built on solid, tested methods, and backed by the undeniable results of the athletes training under his direction. To date, the facility holds five of the top 10 powerlifting totals. Simmons also develops and patents his own equipment based on his 30-plus years as an elite powerlifter, and strives to offer an optimal training experience.
Etna, Ohio
Old School Gym is upping its game via a recent collaboration with Westside Barbell and powerlifting champ and strength trainer Louie Simmons. Together, they're creating an exclusive line of strength-training equipment designed and manufactured specifically for Old School Gym.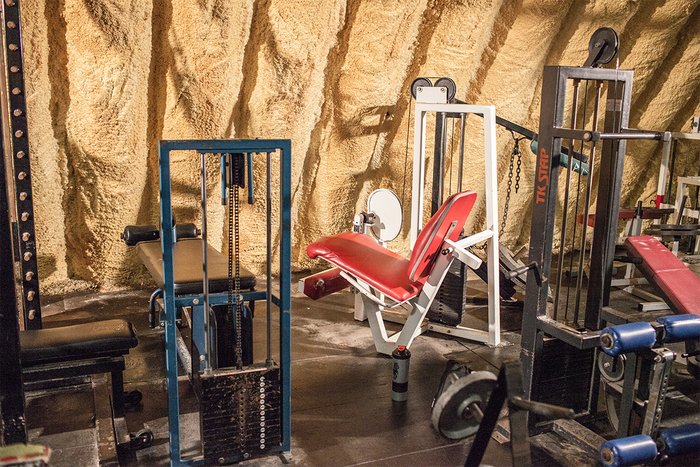 With upcoming locations in New Jersey, Virginia, and North Carolina, Old School Gym offers an exceptional experience with a staff that includes certified trainers specializing in bodybuilding, powerlifting, Olympic lifting, weight-loss programs, core strength, boxing, HIIT, and circuit training. If you happen to pass by this midwestern gem, stop by and pick up a daily or weekly pass. Old School Gym also offers a monthly membership option.
Boston, Massachusetts
InnerCity Weightlifting is a hardcore training facility with a purpose. Founded by Josh Feinman, the non-profit gym offers not only exceptional strength and conditioning training, but fitness education and coaching for Boston's at-risk youth, former gang members, and ex-cons. The gym creates a community and a network for students, with many of them going on to pursue careers as ICW personal trainers. With community inclusion and connection at its core, ICW currently offers personal training packages to anyone who would like to get in shape.
Edison, New Jersey
At its core, Apollon Gym is a no-nonsense facility offering functional, quality equipment with accomplished, passionate trainers at the helm. Recognized for its pragmatic approach to fitness set in a motivational environment, Apollon Gym landed the number seven spot in Visionary Athletes' "Top 10 Hardcore Gyms in America" list. With motivational videos playing 24/7, countless autographed photos from IFBB pros lining its walls, and training options for lifters of all levels, Apollon Gym is a must for both beginning and advanced athletes.

Abilene, Texas
Firehouse Fitness opened its doors on March 1, 2012, and, in case the name doesn't give it away, this weightlifter's haven is located inside a repurposed fire station. Firehouse Fitness is proud to offer frequent group classes, such as Hardcore Outdoor Training, Warrior Kickboxing, and intense boot camps. The facility features an expansive outdoor training area that caters specifically to weightlifters, as well as 7,000 square feet of indoor space dedicated to strength training, bodybuilding, and cardio equipment. Firehouse also offers 24/7 access and a kitchen stocked with ready-to-eat, protein-packed meals and shakes.
Chicago, Illinois
Quads Gym is home to several renowned powerlifting and bodybuilding competitors, including powerlifting champ Eddie Coan. Quads has also been lauded as one of the best gyms in the United States, landing a spot in Muscle & Fitness magazine's "Top 10 Gyms in America" list in 2005, and a place in Muscular Development's "Top 10 Gym Haunts" in 2007.
San Diego, California
A throwback gym dedicated to the serious lifter, Stern's Gym takes a utilitarian approach to fitness, combining old-school nostalgia with a full range of no-nonsense lifting gear. Open since 1946, Stern's is one of California's oldest bodybuilding facilities, and has seen several bodybuilding greats walk through its doors, including Bill Pearl and Arnold Schwarzenegger. The gym offers a solid range of free weights, barbells, dumbbell plates, and pull-up bars, plus an array of cardio equipment. In December 2017, Stern's hosted the third annual Golden Aesthetics Bodybuilding Camp by Artemus Dolgin.
Arlington, Texas
Metroflex Gym is home to dozens of powerlifting and bodybuilding champions, notably Ronnie Coleman and Branch Warren. The facility caters specifically to professional bodybuilders, offering guidance on all aspects of contest preparation, including posing routines and nutrition. Members of this weightlifter's paradise can enjoy personal training sessions with all-natural, competitive bodybuilder and experienced trainer Brian Dobson. Boasting more than four decades of solid contest history, Dobson offers training for competitive bodybuilding, powerlifting, strongman, mixed martial arts, and even football.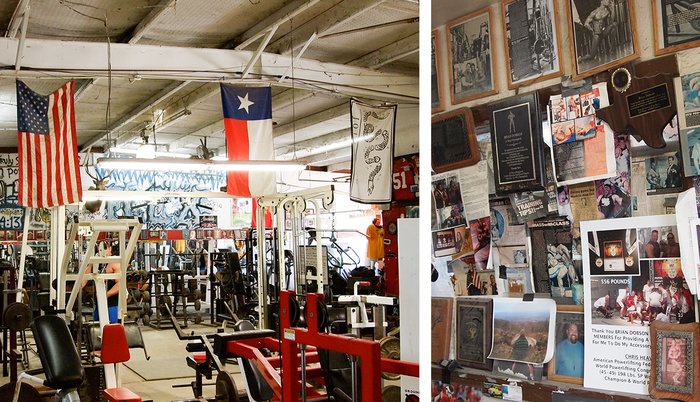 Portland, Oregon
Liberation Barbell isn't your typical lifter's gym. The gym's co-owners, Christina Cabrales and Lacy Davis, describe it as a results-oriented, body positive, feminist fitness community that uses free weights, kettlebells, and barbells to strengthen more than just your biceps. The facility was conceived as an inclusive space to build relationships, using intense strength training and weightlifting programs as a tool of empowerment. While the gym was conceived with women, trans folk, and queer athletes in mind, they openly welcome all who are interested in physical health over labels, strength over appearance, and support over judgement.
Montgomery, Illinois
Over a decade ago, Jakked Gym's co-founders, Tami and Byron Hicks, made it their mission to create a "lifter-friendly" facility in their Chicago suburb of Montgomery, Illinois. They were eager for the kind of old-school gym they'd grown to love and, thus, Jakked Gym was born. Although the couple created the gym with serious lifters in mind, Jakked always welcomes beginning athletes. The gym also offers plenty of youth-oriented classes, in addition to sessions designed specifically for seniors. The senior classes are led by trainer and competitive powerlifter Joni Grant, a lifter who is over 60 years old and holds a State and National record in her age and weight class.