It can be confusing with all of the accessories and gear on the market to help you build strength. This is particularly true if you're new to strength training. We've pulled together our list of the basics for anyone from the beginner to weekend warrior to elite athlete to help on your fitness journey.
Dumbbells 

Dumbbells are one of the most versatile pieces of workout equipment and a great place to start if you're new to weight lifting. Most gyms are outfitted with dumbbells ranging from 1-100lbs and some gyms have them up to 200lbs. Dumbbells are a great addition for your home or office gym because they don't take up a ton of space but allow you to get in hundreds of workouts. Working out in a crowded gym, at home or just looking for a simple, effective workout? Try our Total-Body Dumbbell Fix program on our BodyFit app. 
Kettlebells

Kettlebells are another great choice for home or gym workouts. Most of the classic movements like swings and cleans help you both build strength and stability since the weight shifts as you move. You can improve your total body strength, power, and endurance with kettlebell workouts. Not sure where to start? Check out our Ready for Anything Beginner Kettlebell Workouts program for a comprehensive two-week intro. 
Barbell
Beginners can be intimidated by the squat and power racks in the gym, but barbells allow you to go further than you can with just bodyweight, dumbbell, or kettlebell workouts. You can add on more weight to push progressive overloads, or focus on endurance and stamina with a barbell complex. 

Whether you are a powerlifter going for a new max deadlift or a weekend warrior looking to improve your squat, using a lifting belt helps with stability, strength, and support on your lifts. It's a great addition to a home gym or to toss in a gym bag. The two main types of belts are prong or lever. A double prong buckle gives you fastening security and ease to adjust tighter or looser, depending on the exercise (or what you ate last night), without pinching. Lever weightlifting belts are ideal for athletes who are consistently lifting in heavier RPE zones, such as powerlifters or strongmen. The easy-locking lever stays in place throughout your lifts. You can quickly relieve pressure with a flick of the lever, and lock back in when ready for your next set.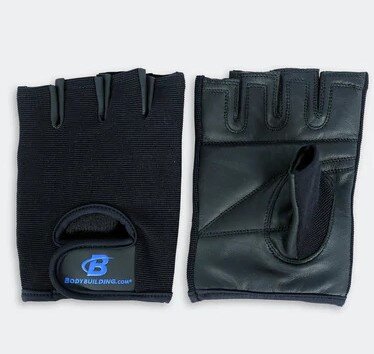 Using grip support can help to increase the amount of pressure your hands can handle while lifting and improve your overall grip for heavy weights. Lifting gloves are a great way to protect your hands from calluses and cracks while lifting. Look for options that are fingerless or have open mesh areas for optimal breathability. Other options include hand grips, designed for maintaining grip for pull-ups, muscle-ups, or barbell complexes, or chalk, to help give you the grip for any lift even through the toughest, sweatiest, training session

Strengthen your core, chest, back, and triceps by safely adding weight to dips, pull-ups, chin-ups, or squats. Dip belts are great for weightlifting, bodybuilding, powerlifting, or general fitness and are one of the best ways to build upper body strength and muscle tone. You can easily add weight plates or kettlebells to add extra resistance to your bodyweight workouts. 
Medicine and Slam Balls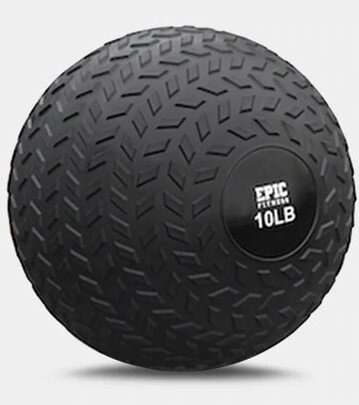 Catching and throwing medicine balls or slam balls is used to develop speed, strength, and balance. Utilizing movements with medicine and slam balls gives you a total body workout - especially for your arms and upper body. Not sure exactly what to do with these? Check out our Definitive Guide to Medicine Ball Slams to learn more.  
Massage Gun

Recovery is an element of building strength that is often overlooked. Maximize your recovery between workouts with a massage gun. These recovery tools can help to reduce muscle soreness, improve mobility, and increase relaxation. Within a few minutes you can work over a large muscle group to loosen tissue, increase blood flow, and temporarily ease pain and soreness. Recover smarter to get back in the gym. 
Final Thoughts
There are thousands of products available to turn your home gym dreams into a reality. You should take into account your budget, space, and goals. Our choices give you a great mix of versatility and functionality. Use this as a starting point to build your ultimate home gym or find a few new items to fill up your gym bag. 
Looking for more strength tips? Check out our top Strength Workout Programs from BodyFit and join millions of users. Get started today.