As a teenager, Noah Kingery was an elite athlete, playing soccer in the youth professional development league in Brazil. At the time, he weighed 143 pounds. When he graduated from high school, he was forced to choose between remaining in Brazil to play professionally or returning to Southern California, where a scholarship to play soccer for California State University at Northridge, and the opportunity to be with his longtime sweetheart, awaited him.
He returned to the States, but when his relationship crumbled, he fell into a deep depression. He found himself unable to enjoy the things he'd always loved—even soccer. Seemingly overnight, he had lost his passion, his girlfriend, and the will to care about life.
Lacking direction and purpose, Noah turned to food for comfort. Eleven months later, he had gained more than 200 pounds. Battling depression, and self-medicating with alcohol, he eventually maxed out at 356 pounds, well over twice his recent body weight.
He eventually lost, regained, then lost the weight again.
This is Noah's story.
Snapshot: Noah Kingery
Height: 5' 9"
Weight: 166 lbs.
Occupation: Business owner
Location: Los Angeles, California
Social Links: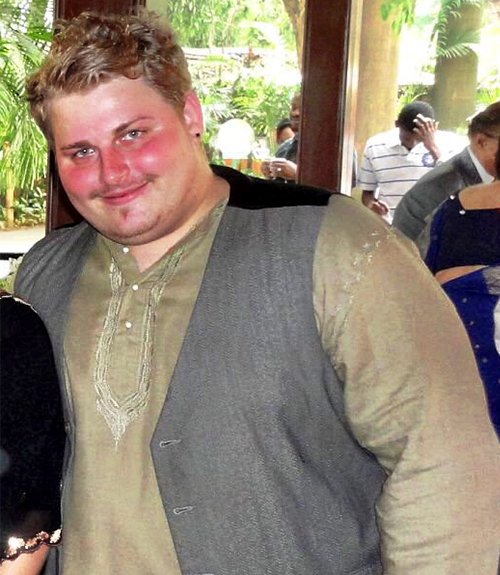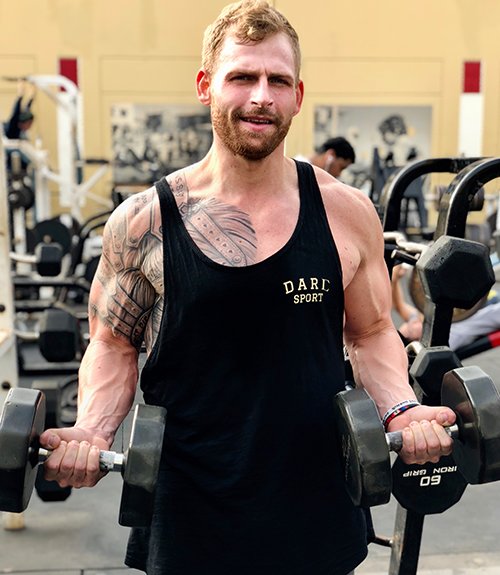 What inspired your first attempt to lose the weight?
In 2010, after three years of maintaining at 356 pounds, one of my closest friends died. I went back to Dallas, Texas, where we'd grown up together, and attended the funeral. That was the first time my friends and family saw me after gaining the weight, going from superstar athlete to what I had become. That was very painful. I was also deep into my struggles with addiction. I was drinking and driving all the time. When my friend was killed by a drunk driver, it sparked a fire in me to kick the addiction. In 2011 alone, I lost 148 pounds. I still weighed over 200 pounds, but it was a lot less than before.
How did you keep the weight off?
I didn't. I got complacent. I worked in fashion, designing leather jackets for a lot of the big names in the entertainment industry. With all the materialism, money, and fame surrounding me, I felt like I had to blend in with that lifestyle. That type of "success" was so new to me. I put up a façade, but I couldn't hide my problems behind it for long. I started slipping, and I eventually spiraled back into what I like to call a "Lazy Susan" of addictions, just like that wheel full of condiments at the center of a dining table. With the alcohol came the food, and then the drugs. Within a year, I had gained back all of the weight.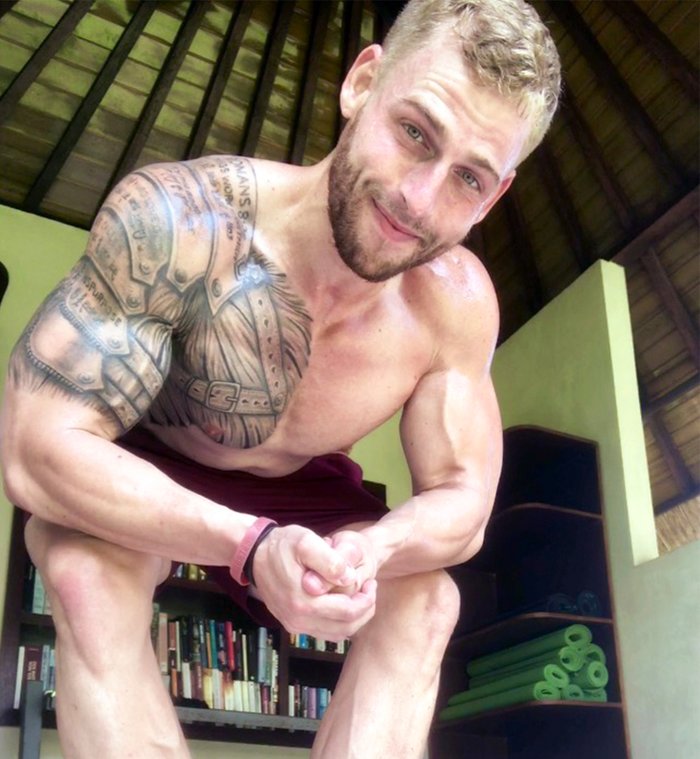 What was the wake-up call that prompted your second, more lasting transformation?
One night in 2012, I attempted suicide with pills and vodka. After I survived, I became motivated to change my life. It didn't come easy. I wasn't able to immediately break from my addictions. It wasn't until January 7, 2013, having lost what seemed like everything—my family support, and a lot of the material successes—that I decided I had taken my last sip of alcohol. That's when I stood up against addiction, and against all the other ghosts, including my weight.
How was it different from your first time trying to lose weight?
The first time, I knew very little about nutrition. I just did excessive cardio while eating at an extreme caloric deficit. You can see results that way, for sure, but keeping the weight off after putting your body through that is next to impossible. The second time around, it took me a year and six months to lose 190 pounds. I went from 356 to 166.
Going into 2015, I was in the best shape of my life. I was maintaining my sobriety, and I'd rebuilt my business within the fashion industry.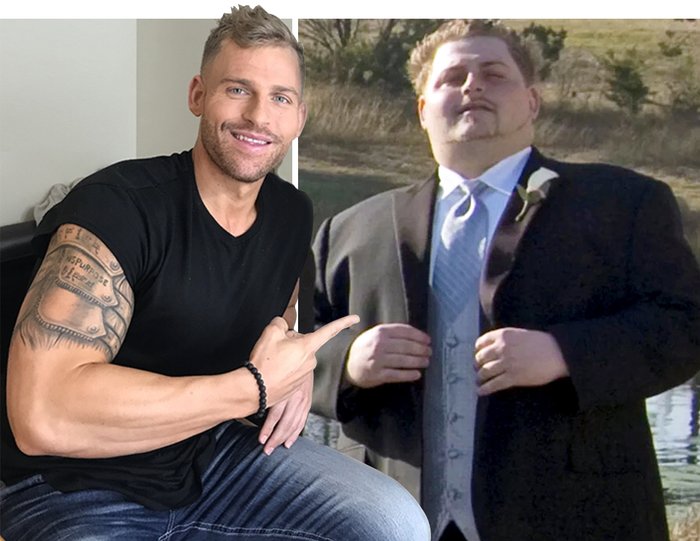 What worked for me was realizing that nutrition is the end-all, be-all for losing weight and keeping it off. I'm four years sober and I've sustained my weight loss and healthy lifestyle.
What motivated you to keep going?
Since 2013, shortly after beginning this journey the second time around, I have not, for one day, thought about returning to the old me. The only thing I can say is that it's really been about creating a deep disdain and hatred for that place I was in. I never want to be there again.
What was the hardest part of your journey?
Patience. And doing things the right way when it came to nutrition and exercise. Also, not holding on to past failures. When we are so used to failing at things, it's hard to step forward because we're thinking, "Oh my gosh, what if I fail again?" I'm an all-or-nothing type of person, and I had to break from that. If I had a hard morning or made a bad choice with my diet, it didn't have to ruin the whole day.
What has your transformation been like since 2016?
In 2017, I decided to do skin removal surgery. It was hard: I couldn't leave my bed for four months afterward. I put on some weight while recovering from this procedure, but I've essentially rebuilt and maintained since then.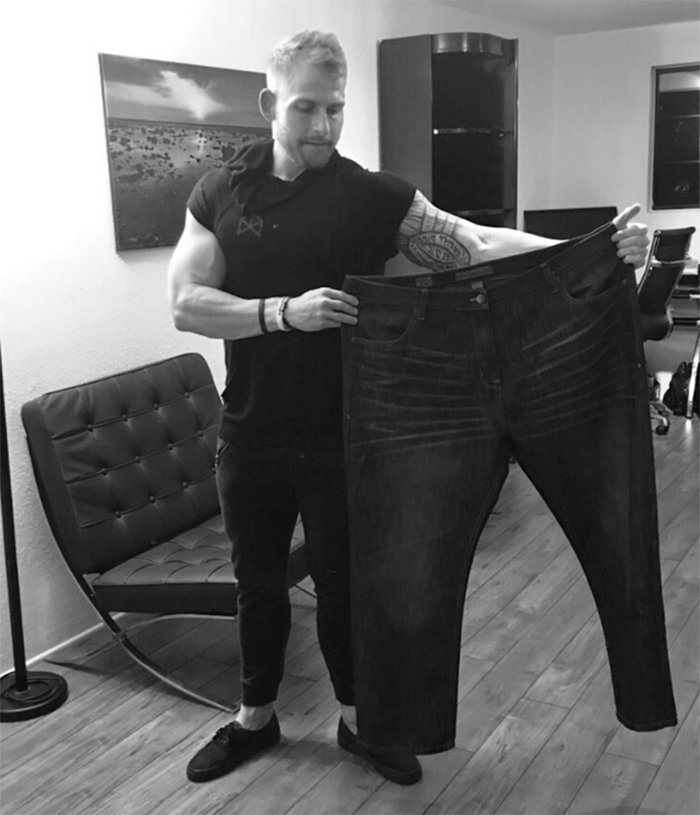 Do you still struggle with food?
I don't struggle with that now, but when it comes to losing self-control and having a day when I might overeat…yeah, those days happen. But here's the difference: If I have a morning when I lack self-control or emotionally eat, I get right back into the gym and back on track with the next meal. That's where discipline comes in. You're not going to stay motivated and inspired all the time. It's impossible.
What are your goals?
Leading by example. I want to teach people that they need to keep the heart and the mind sharp, and the body will follow. That is the goal of my business.
As for myself, I'm staying challenged with smaller goals now, like hitting single-digit body fat and focusing on a healthier process than the first time I lost the weight.
What advice or words of encouragement can you share with aspiring transformers?
My motto is, "You cannot change yesterday, but what you do right now, today, will impact tomorrow."
Progression, not perfection.
You're going to fail and fall. But you can fail forward easily. You take two steps forward, and one back, but man you're still one step ahead.
How did Bodybuilding.com help you reach your goals?
I have always bought all my protein from Bodybuilding.com. I started buying Beast products in 2015 and have been loyal to them ever since.