3 Ways to Eat Chocolate | 3 Ways to Eat Cottage Cheese | 3 Ways to Eat Peanut Butter | 3 Ways to Eat Lentils | 3 Ways to Eat Bananas | 3 Ways to Eat Avocados | 3 Ways to Eat Winter Squash | 3 Ways to Spice Up Meals
All things being equal, most of us will readily admit that it's fun occasionally to take up a table dare and polish off a plate of five-alarm chicken wings. But sweat-inducing meals like these shouldn't just be special events. Bringing on the heat by regularly consuming chili peppers may show stubborn body fat who's boss—and may even help you live longer.
Learn what makes chili peppers so good for you, along with some tasty new ways to fire up your diet. After all, what doesn't kill you makes you stronger!
1. Chili peppers quash hunger
When it comes to winning the battle of the bulge, the ability to tame your appetite is a powerful weapon. So, keep the hunger monster at bay by making hot sauce one of your go-to toppings.
Danish scientists recently conducted a study in which they first provided subjects with a bowl of tomato soup spiked with cayenne and then, on another day, a second bowl without cayenne. The participants reported greater feelings of satiety, more sensory satisfaction, and more energy one hour after consuming the soup with cayenne than they did with the milder version.[1] The satiety-boosting effect has been attributed to capsaicin, the chemical that delivers the heat in cayenne and other kinds of chili peppers.
2. Chili peppers fire up the fat burn
Turning up the heat on your meals may stoke your fat-burning furnace. In a study by University of Arizona researchers, participants were given a supplement containing 2 milligrams of isolated capsaicin. The researchers found that participants' metabolic rate (resting energy expenditure) increased by an average of 6 percent. This caused the participants to burn an additional 122 calories per day compared to when the supplement contained a placebo.[2] As with the Danish study, these participants also reported greater feelings of satiety after taking the capsaicin supplements.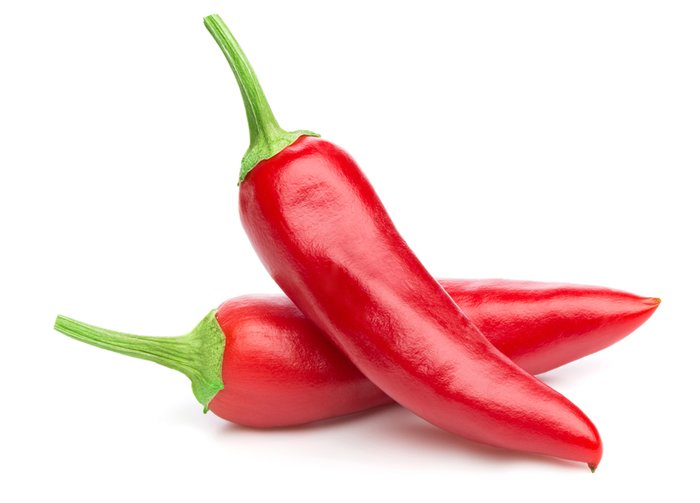 3. Chili peppers can help you live longer
Setting your mouth ablaze might be a recipe for enhanced longevity, too. According to research published in The BMJ, people who eat spicy foods such as chili peppers and chili oil 6-7 days a week enjoy a 14 percent drop in total mortality risk, compared to those who eat spicy foods less than once a week.[3] Researchers suggest that chili peppers are rich in bioactive compounds that may help in the battle against chronic ailments such as cancer and heart disease—and that people who enjoy spicy foods may also tend to follow a healthier diet overall.
4. Chili peppers reduce the salt in your diet
If you're like most people, you might be consuming too much salt. If it's added taste you're after, scientists suggest that a squirt of hot sauce can make it easier to get by with a less-salty diet. Among 606 adults involved in a study published in the American Heart Association's journal, Hypertension, those who ate spicy foods tended to consume less salt overall, and had lower blood pressure numbers than those who avoided fiery foods.[4]
Areas of our brains stimulated by salt and capsaicin appear to overlap. Eating foods punched up with chilies increases brain activity in both areas, tricking your brain into perceiving food as saltier than it is.
Red-Hot Recipes
With all the potential benefits of eating more chili peppers, it's a good idea to go beyond just shaking some Tabasco on your scrambled eggs. The following tasty and nutritious recipes will leave you shouting, "Fire in the hole!" Just keep some dairy products such as milk or sour cream handy to snuff out the flames.
1. Mayan chocolate fudge smoothie
A touch of cayenne gives this smoothie some surprising kick, while avocado makes each mouthful deliciously thick. The drink has a winning mix of protein, carbs, and fats to help your body mend after a spirited workout.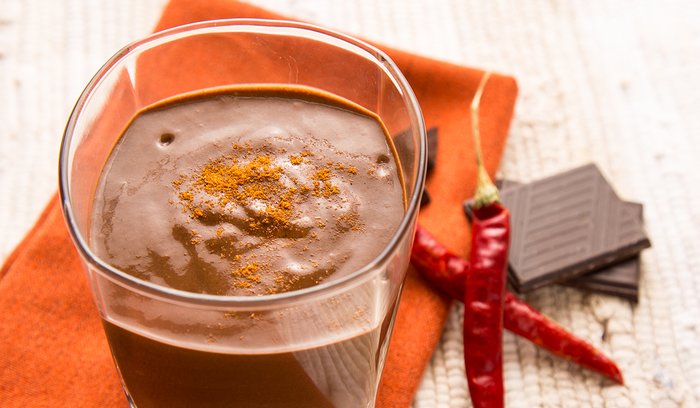 2. Chipotle tomato jam
Chipotle peppers are smoked and dried red jalapeños. They are often packed with a flavorful tomato sauce called adobo that brings a smoky heat to recipes. This punchy chipotle-infused tomato sauce makes an exciting topping for chicken, eggs, tacos, and burgers.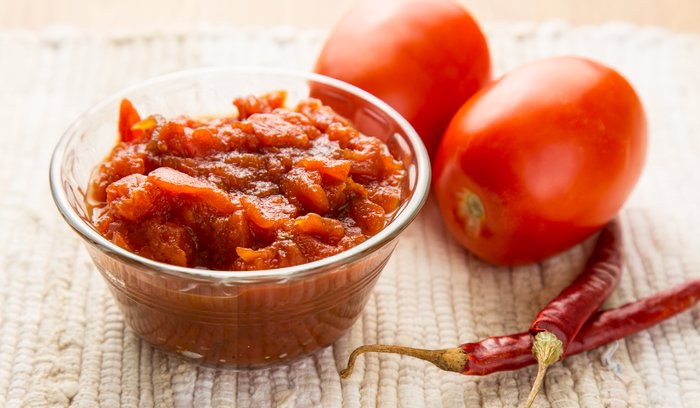 3. Asparagus gazpacho
Spring's quintessential vegetable is a great stand-in for tomatoes in this version of the iconic cold Spanish soup. Blending in jalapeño adds a kick to each spoonful. Serve for lunch or dinner, and consider making the gazpacho a day or two in advance, as the flavors only get better when left lingering in the fridge. Garnish options include pumpkin seeds, feta, chopped chives, and shaved parmesan.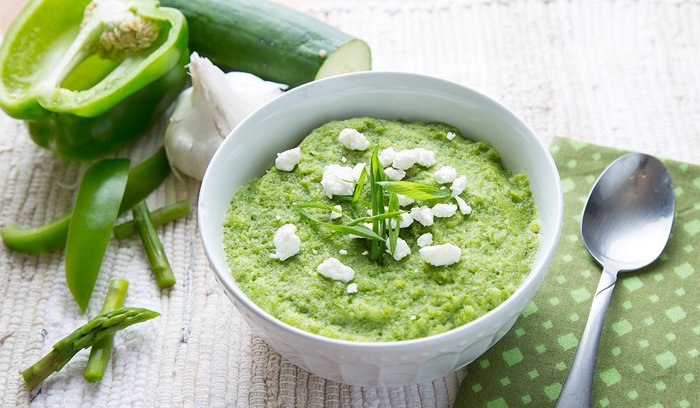 References