Why it's on the list: Not only is the incline bench press a classic way to build the upper chest, many lifters find them to be a more comfortable "main lift" for the shoulders than flat benching. It's great with a barbell or multi-grip bar, but maybe be even better with dumbbells, since you can customize your grip to increase focus on the upper pecs.
Pro tip: Many benches are fixed at a very steep angle, which EMG results have shown works the front delts as much as the chest. If possible, go for a lower incline, such as 30 degrees, to focus squarely on the upper pecs.
Want to dial it in further? The same study suggests that bringing your grip in a bit closer helps to hammer the upper chest fibers significantly more.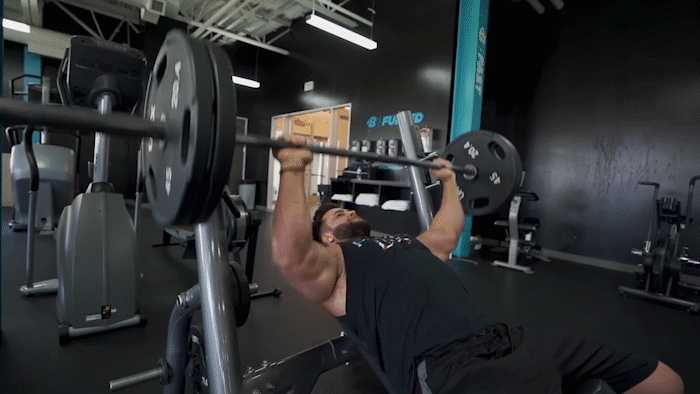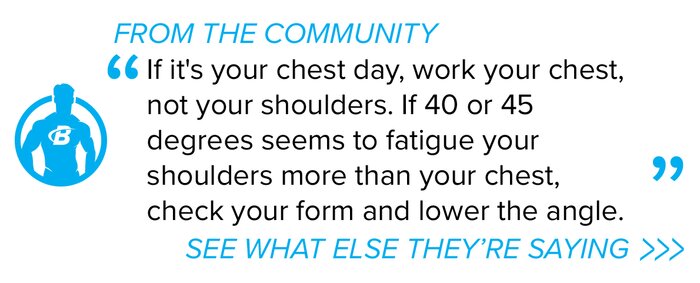 Incline Bench Press Variations for Chest Growth:
In your workout: As a primary lift, a few heavy sets of 6-8 can be your bread and butter. As a secondary lift, up it to 8-10. Many chest workouts start with flat-bench movements first, but every so often you should start with inclines, particularly if you're trying to bring up your upper chest.