Vanadyl Sulfate Guide
Introduction To Vanadyl Sulfate
Watch this quick video to get the scoop on vanadyl sulfate!
Power Up With Vanadyl Sulfate
VANADYL SULFATE MAY IMPROVE YOUR WORKOUT*
Vanadyl sulfate, one of the most popular bodybuilding supplements, is derived from the trace mineral vanadium and may play a role in helping to regulate the body's blood sugar levels already within a normal range.* Studies suggest that vanadyl sulfate helps muscle cells uptake glucose, and may help you perform better and recover faster.*
Vanadyl sulfate may help get more proteins, amino acids and carbohydrates directly into your muscles.* Vanadyl sulfate is a high quality, popular supplement that seems to work for building better muscles and providing you serious muscle pumps.*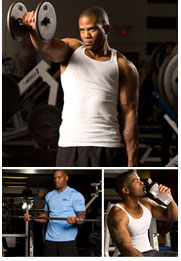 1-3 of

3

Results
---
Sort By:
---
Show:
Supports Protein Synthesis!*
Helps Regulate Blood Sugar Levels Already Within A Normal Range!*
Servings: 150
Milligrams Per Serving: 10
Price Per Serving: $0.07
50% Off
$19.95
$9.98
In Stock
Muscle Building Support!*
Promotes Increased Intensity and Recovery!*
Servings: 100
Milligrams Per Serving: 20
Price Per Serving: $0.11
41% Off
$18.50
$10.93
In Stock
Targets Testosterone
Scientifically designed, multi-pathway formula to help support and maximize your body's own natural testosterone levels.*
Servings: 28
Price Per Serving: $1.31
46% Off
$67.99
$36.74
In Stock
* These statements have not been evaluated by the Food and Drug Administration. This product is not intended to diagnose, treat, cure, or prevent any disease.
1-3 of

3

Results
---
Sort By:
---
Show: