l-valine
UNUSED CATEGORY Guide
Introduction To L-Valine
Watch this quick video to get the scoop on l-valine!
Build Bigger Muscles*
SUPPLEMENT WITH THIS ESSENTIAL AMINO ACID FOR ESSENTIAL DEVELOPMENT*
L-Valine is one of the three branched chain amino acids, and is found in high concentration within muscle tissue. L-Valine is also essential, and therefore must be derived from food or supplementation. If you're on a fat loss diet or are doing hard workouts every day in the gym, there's one thing you should be very concerned about: muscle mass loss. L-Valine can play a supporting role in areas such as:
Muscle growth and repair*

Energy metabolism*

Nitrogen maintenance*
Branched chain amino acids are like the oil for your turbo-charged hot rod - no matter how strong you are or how hard you work, without L-Valine you could put yourself at risk for inefficient training.*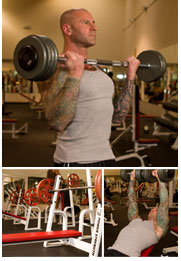 Turbo-Charge Your Training*
USE L-VALINE TO REPAIR, RECOVER AND REBUILD*
Maximizing the use of protein and your overall muscle repair depends on your limiting nutrients - nutrients that can inhibit the body's functional efficiency if deficient. If you are working hard enough in the gym, you could deplete your body of these essential amino acids and stunt your progress.
L-Valine is a great addition to any active individual's fitness regime. L-Valine absorbs quickly and is immediately directed into the muscle tissue, where it goes to work support the metabolism of energy and repair of muscle tissue.*
L-Valine is one of the simplest no-brainer supplements one can use towards their goal, so prove you've got some brains and don't miss out on L-Valine products!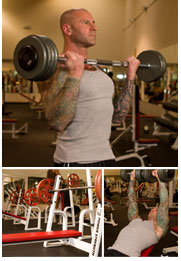 Operate With Efficiency*
THIS ESSENTIAL AMINO ACID IS RIGHT UP YOUR ALLEY*
While people who are active on a regular basis can definitely benefit from L-Valine, everyone really should be including this in their diet.* Since it's an essential amino acid, it can be easy to become deficient in L-Valine. L-Valine is important for keeping the body efficient during intense physical activity as well as during day to day maintenance and operations.* Without an efficiently operating body, how do you expect to reach your goals?
While L-Valine can be found in small doses in such foods as fish, peanuts, sesame seeds, lentils, and cottage cheese, many people may not meet their essential amino acid requirements, especially those who do intense physical activity regularly.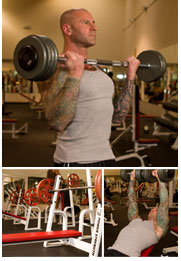 Refuel and Replenish*
BUILD YOUR BODY WITH THE RIGHT TOOLS*
In order to get the best results from using L-Valine, two parts L-Valine should be consumed for every two parts L-Leucine and L-IsoLeucine consumed - a 2:1:1 ratio. Because L-Valine works best when taken in conjunction with the other two branched chain amino acids, all three are commonly found combined into our branched chain amino acid products. You can also take it separately as well, so decide which method works best for you.
Because L-Valine will typically be depleted during workout, taking it before, during, or after training is a great way to effectively use your L-Valine. There has yet to be any evidence of overdosing on L-Valine, but make sure to always follow package directions for any L-Valine product for best results.
Support your fitness on the front lines with L-Valine!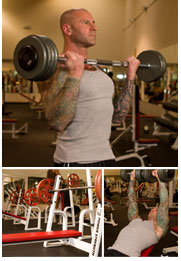 All UNUSED CATEGORY Products
* These statements have not been evaluated by the Food and Drug Administration. This product is not intended to diagnose, treat, cure, or prevent any disease.