Creatine Malate Guide
Introduction To Creatine Malate
Watch this quick video to get the scoop on Creatine Malate!
Activate Your Strength And Muscle With Creatine Malate*
IT'S ALIVE, IT'S ALIVE!
Creatine Malate is a creatine compound containing three creatine monohydrate molecules attached to one molecule of malic acid.
Creatine monohydrate supports the production of ATP, the muscles primary source of energy in the body.* Malic acid plays a supporting role as an intermediate substance that encourages energy transport to the muscles during physical activity, enhancing the Krebs cycle.*
Because Creatine Malate combines creatine monohydrate and malic acid into one formula, it can be used to promote lean body mass, muscle strength, explosiveness, endurance, focus, and overall athleticism.*
Creatine Malate is also water-soluble, allowing for fast absorption and meaningful results.*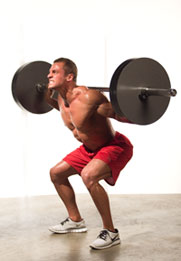 1-15 of

15

Results
---
Sort By:
---
Show:
* These statements have not been evaluated by the Food and Drug Administration. This product is not intended to diagnose, treat, cure, or prevent any disease.
1-15 of

15

Results
---
Sort By:
---
Show: