24/7 Customer Service 1-877-991-3411
Twinlab:

Power Fuel
Boosts Performance!*
Supports Strength and Size Gains!*
Supported Goal: Improve Workout
Main Ingredient: L-Arginine
Twinlab Power Fuel Product Guide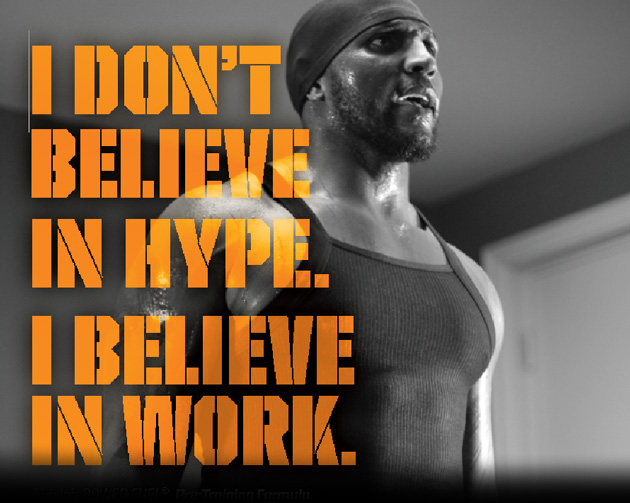 Highlights:
Intensifies Focus*
Ignites Strength & Size Gains*
Sustains Energy*
Promotes Pump*
Boosts Performance*
Fights Fatigue*
Electric Blue Raspberry Flavor
How It Works:
Inspired by the passion of legendary football star Ray Lewis, this pre-training formula is designed to help get you in 'the ZONE' – the perfect intersection of intensity, strength, stamina, focus and electric energy that helps you achieve a maximum state of peak performance.* Become POWER FUEL.
Power Fuel Contains:
Formula52™ Intensity Generator: The heart, soul and passion of the Power Fuel formula, Formula52™ is packed with a proprietary blend of Nitric Oxide precursors and facilitators to help stimulate pump, clinically tested fatigue-fighting agents Beta Alanine, Caffeine and a Taurine to aid performance and focus.*
Strength & Power Activator: Creatine is one of the most highly tested of all sports nutrients and is well known to help fuel strength and size gains.* Power Fuel uses a fusion of FIVE different creatine sources to help promote size and strength gains plus glutamine peptides, a form of glutamine that is a peptide (a bonded chain of amino acids), which is believed to provide more efficient transport to muscles.*
Sustained Energy Matrix: A smarter energy system, our advanced energy blend was originally created for use with championship Twinlab endurance athletes. It's a unique combination of four different carbohydrates that are absorbed sequentially, one after another like a relay race, to provided sustained fuel versus spike and crash sources of carbs.*
Fuel Management System: The intensity, strength, stamina, focus and electric energy…The Zone. It can only happen if your systems are functioning at their peak. The Fuel Management System works to help get you primed and ready for truly intense workouts: Replenish vital electrolytes lost through perspiration, infuse B-vitamins to increase metabolism and help turn food into energy, and patented Cinnulin PF™.*
Twinlab Power Fuel Purchase Information
Order today using our 100% secure server and get it at the lowest prices in the world with our fast, inexpensive 2-3 day shipping! NOBODY beats our overall price!
10 Servings

$21.95

$11.99

Electric Blue Raspberry

In Stock
40 Servings

$66.95

$31.67

Electric Blue Raspberry

In Stock
Recommended For You
More Info
SmartShake Presents:
The World's Smartest Shaker With 2-3 Storage Compartments!

More Info
Optimum Presents:
Natural Overall Health Support for a Healthy Heart and Joints!*
Do You Use This Product?
10 Servings

$21.95

$11.99

Electric Blue Raspberry

In Stock
40 Servings

$66.95

$31.67

Electric Blue Raspberry

In Stock
Manufacturer information:
This works well with:
What's in Twinlab Power Fuel?
Supplement Facts

Serving Size

1

Scoop

(20

g)

Servings Per Container

40

Amount Per Serving

% DV**

Calories

45

Total Carbohydrates

8

g

3%**

Sugars

3

g

†

Thiamin

1.5

mg

100%

Vit B6

25

mg

1,250%

Folic Acid

400

mcg

100%

Vit B12

120

mcg

2,000%

Calcium

192

mg

19%

Phosphorus

408

mg

40%

Magnesium

130

mg

33%

Sodium

261

mg

11%

Potassium

420

mg

12%

Formula52™ Intensity Generator

4200

mg

†

L-Arginine Alpha Ketoglutarate, L-Arginine Hydrochloride, Taurine, Beta-Alanine, Glyceryl Monostearate, Caffeine, Citrulline Malate, L-Histidine

Strength And Power Activator

1525

mg

†

Di-Creatine Malate, Creatine Anhydrous, Creatine Ethyl Ester, Creatine Alpha Ketoglutarate, Creatine Pyruvate, Glutamine Peptide (From Wheat).

Sustained Energy Matrix

5000

mg

†

Maltodextrin, Isomaltulose, Waxy Maize, Glucose

Fuel Management System

3104

mg

†

Disodium Phosphate, Dicalcium Phosphate, Potassium Phosphate, Potassium Bicarbonate, Magnesium Oxide, Medium Chain Triglycerides, Potassium Glycerophosphate, Magnesium Glycerophosphate, Sodium Bicarbonate, Pyridoxine Hydrochloride, Cinnulin PF™ Cinnamin Bark Extract, Thiamin Mononitrate, Folic Acid, Cyanocobalamin

** Percent Daily Values are based on a 2,000 calorie diet.

† Daily Value (DV) not established.
Other Ingredients:

Natural & Artificial Flavors

, Malic Acid

, Disodium Phosphate

, Dicalcium Phosphate

, Potassium Phosphate

, Potassium Bicarbonate

, Silica

, Magnesium Oxide

, Potassium Glycerophosphate

, Magnesium Glycerophosphate

, Sodium Bicarbonate

, Sucralose

, Acesulfame Potassium

, Pyridoxine Hydrochloride

, Thiamin Mononitrate

, Blue 1

, Folic Acid

, Cyanocobalamin.

Allergen Warning: Produced In A Facility That Also Processes Egg, Milk, Soy, Treenut, Peanut, Fish And Shellfish Ingredients.
Directions For Power Fuel:
Once tolerance has been determined, mix 1-2 scoops with 6-12 oz. or more of cold water 30-45 min. prior to exercise. For maximum impact, consume on an empty stomach (at least 2 hours from previous meal, or 1 hour from Twinlab protein shake). Maximum effect 1-5 hours after ingestion. After 12 weeks of use, discontinue for at least 4 weeks. For creatine loading benefits, use Twinlab Creatine Fuel.
Warnings:
Do not use if pregnant or nursing. Consult a health care professional before use if you are taking any medication or have any medical condition. Not recommended for use by individuals under the age of 18 without parental permission. Contains 120mg of caffeine. Limit use of other caffeine containing products while taking this product, as too much caffeine may cause nervousness, irritability, sleeplessness, and occasionally, rapid heartbeat. KEEP OUT OF REACH OF CHILDREN.
* These statements have not been evaluated by the Food and Drug Administration. This product is not intended to diagnose, treat, cure, or prevent any disease.