With all these different types to choose from, what should you take to most effectively aid in the muscle building process at your age?
Teens have many reasons for trying to gain muscle or lose fat. Whether you want to get big and strong for sports, or whether you want to just look good for the opposite sex, the pressure to excel is enormous. Luckily, a great way to accomplish these goals while building self esteem and avoiding drugs and alcohol, is to take up bodybuilding.
Do teens need supplements? No. You can still get great results just by working out hard and eating right. Supplements will help you get faster results though. Choosing the right supplements for you will make the difference.
Teens need to also be careful not to take supplements that mess with their hormones. A teen doesn't need to worry about increasing their testosterone or growth hormone since their levels are already high enough. In fact, you can cause damage to your body by taking certain products. Don't waste your money!
This page will help you choose a supplement based on your age and goal.
Teens under 16 years old should either not use supplements, or should stick to the following products to help them gain muscle quicker.
NOTE: To sort product by price, servings and more, simply click the VIEW ALL links in each category.
Protein Products

Protein is made of amino acids. Amino acids are the basic building blocks of muscle. Therefore, protein is an essential ingredient for muscle building. You can't build muscle without it! You will want to take in about 1-2 grams of protein per pound of bodyweight throughout the day. So an average person who weighs 150 lbs would want to consume between 150 and 300 grams of protein in a day. Protein shakes and bars are convenient and provide high quality protein.
There are several forms of protein including: Whey, Soy, Egg, and Casein. So which kind is best? Well that depends on how and when you want to use them. View our in-depth articles on this subject
Whey - Basically, whey protein is awesome for post-workout supplementation because that's the time when your body needs protein the most, and whey is digested very quickly (about 30 minutes). View all Whey products.
Casein - Casein, on the other hand, is digested very slowly (over 2 - 7 hours). This means it's great to use a protein supplement with casein before bed because the longest time your body goes without protein is during the night while you are sleeping. View all Micellar Casein products.
Egg - Egg protein (albumen) digests at a medium pace (1.5-3 hours) so it's a good anytime protein to provide a good sustained release of aminos to the body. View all Egg Protein products.
Soy - Soy protein is the vegetarian's friend because it's one of the only complete protein sources derived from plants. Soy is a good overall protein, although it's not as effective in terms of absorbtion as whey or egg albumen. Additionally, soy has many recognized health benefits for women. View all Soy products.
Blends - Either protein supplements are straight whey, soy, egg, or casein; or they are a combination of any or all of these kinds of proteins. What can a blend of proteins offer that a straight protein cannot? Basically, different rates of digestion. This means you can take a blended protein any time to get quick, medium, and prolonged absorption of protein. BSN Syntha-6 is one of the best in the blended proteins category.
Low Carb - Of the many protein supplements, the two other main categories are weight gainers and low carb protein shakes and bars. These two are on opposite spectrums of each other. Yep, you guessed it low carb protein shakes are good for those dieting or trying to lose or maintain weight. View all Low Carb products.
Weight Gainer - Weight gainers are high calorie protein products that are great for people who are looking to bulk up. If you are having trouble gaining weight, taking in extra high quality calories will usually do the trick. View all Gainer products.
Multi-Vitamins

You can't forget about this! It seems so basic and simple, but it's very important! If you are deficient in even one vitamin or mineral, your gains can really be hampered. A good multi-vitamin is a must for the best gains in muscle mass, not to mention good health.
People who are working out need more vitamins than the average couch potato, so your supermarket brands won't cut it.
In addition to the products above, teens in this age bracket can use the following products:
NOTE: To sort product by price, servings and more, simply click the VIEW ALL links in each category.
Creatine
Creatine works very well for increasing muscle mass. It is naturally occurring in the body. It's safe and very effective for anybody, especially if you've never used it before. We have tons of great articles on creatine, so you can become an overnight expert on it! The basics behind it are this: it increases ATP (the main energy source muscles use for explosive power) availability so that you can perform more reps and sets and lift more weight, consequently growing more muscle tissue. Creatine should be cycled. Many have found great results taking it for four weeks, followed by one to two weeks off. There are quite a few different types of creatine which you can view by top sellers. For example, there is pure creatine monohydrate, liquid creatine, micronized creatine and many more.
Okay, so now your head's spinning with different creatine products and types. What's best? The creatine supplements with built in dextrose, aminos and other goodies are probably the best, but cost-effectively a good micronized creatine taken with grape juice would
Glutamine

L-Glutamine is the most abundant amino acid found in muscle tissue. It helps prevent muscle wasting and improves recovery. The better and quicker you recovery, the sooner and harder you can hit it in the gym! Glutamine is safe to talk year-round. Some of our favorites are listed below.
Glutamine should not be taken at the same time as creatine because they compete for receptors to be absorbed. Take glutamine pre-workout and creatine post-workout.
Anabolic Flavones (Methoxy, ECDY)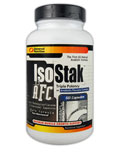 Methoxyisoflavone and Ecdysterone are the latest advancements in supplementation for anabolic gains. They are non hormonal flavones that naturally increase protein synthesis, nitrogen retention, and muscle growth. They work very well taken in conjunction with protein because they increase the absorption of protein. Some companies even combine the Methoxy into the protein for you.
Amino Acids and BCAAs

Amino acids are the building blocks of protein. Bodybuilders can especially benefit from supplementing amino acids because they aid in repair, growth, and development of muscle tissue. Among the most beneficial and effective supplements in any sports nutrition program are branched chain amino acids. These are the essential aminos leucine, isoleucine, and valine. If you are looking for better results, make sure you are taking your amino acids! You'll be surprised at how well they work.
NO (Nitric Oxide)
Nitric Oxide is a free form gas that is produced in the body and is used by the body to communicate with other cells in the body. The fact that nitric oxide increases blood flow should make it of interest to bodybuilders, as increased blood flow will serve to deliver more nutrients to muscles, thus helping muscles become larger when subject to stress. People are noticing huge increases in muscle pumps while using this product!
ZMA

ZMA is a scientifically designed anabolic mineral formula. It contains Zinc Monomethionine Aspartate plus Magnesium Aspartate and vitamin B-6, and is an all-natural product that has been clinically proven to significantly increase anabolic hormone levels and muscle strength in trained athletes. It is all natural! Studies have shown that supplementing with 30mg of Zinc and 450mg of Magnesium per day can elevate testosterone levels up to 30%! In a recent study, the strength of a group using ZMA increased by 11.6% compared to only a 4.6% increase in the placebo group.
This is a great choice for people wanting to avoid prohormones.
HMB

It is a new and exciting supplement that is one of the most popular body building supplements today. HMB is a metabolite of leucine, one of the body's essential amino acids. Many of the world's champions and athletes are using HMB and receiving dramatic results. Specifically, HMB plays a role in the synthesis of muscle tissue. It has the ability to burn fat and build muscle consistently in response to exercise. A seven week long study showed a much greater gain in muscle when a group of 28 participated in a regular weight-training program.
Other Muscle Building Products
Many other products help with your adventure in gaining muscle. Here are some of the best, with links to full info:

* These statements have not been evaluated by the Food and Drug Administration. This product is not intended to diagnose, treat, cure, or prevent any disease.