strontium
Strontium Guide
Introduction To Strontium
Watch this quick video to get the scoop on strontium!
When You Want Bone Strength And Stability
GET SUPPORT FROM STRONTIUM SUPPLEMENTS*
Strontium is one of the elements that's found naturally in your bones and helps to maintain their strong integrity.* This nutrient works along with calcium and magnesium to promote strong and healthy bones.*
Supplementing with strontium is going to make it more available to the body for direct use, thus potentially improving your bone health over the long term.*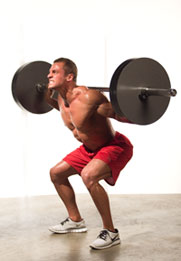 All Strontium Products
1-3 of

3

Results
---
Sort By:
---
Show:
Advanced Series!
A Trace Mineral To Help Support Bone Structure!*
Servings: 60
Price Per Serving: $0.32
20% Off
$24.00
$19.18
In Stock
Supports Bone Growth!*
Build Better, Stronger Bones By Increasing Bone Density!*
Servings: 30
Price Per Serving: $1.32
28% Off
$54.95
$39.61
In Stock
Plant Sourced Whole-Food Calcium!
Bone-Supporting Calcium Your Body Recognizes As Food!*
Servings: 40
Price Per Serving: $0.90
40% Off
$59.95
$35.97
In Stock
* These statements have not been evaluated by the Food and Drug Administration. This product is not intended to diagnose, treat, cure, or prevent any disease.
1-3 of

3

Results
---
Sort By:
---
Show: