spirulina
Spirulina Guide
Introduction To Spirulina
Watch this quick video to get the scoop on spirulina!
The Health And Wellness Powerhouse
USE SPIRULINA FOR WELL-ROUNDED SUPPORT*
Spirulina is a freshwater plant that naturally grows in warm, alkaline-heavy water, and is harvested around the world for its health and fitness applications.
Spirulina contains over one hundred vitamins and minerals including beta-carotene, iron, vitamin E, B-12, chlorophyll, phytonutrients, and GLA.
Some of the areas Spirulina is thought to support include:
Boosting immune system function*

Weight management*

Healthy digestion*

Proper appetite*

Detoxification in the body*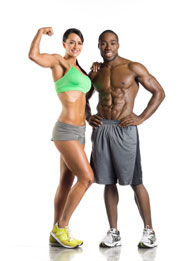 1-16 of

16

Results
---
Sort By:
---
Show:
* These statements have not been evaluated by the Food and Drug Administration. This product is not intended to diagnose, treat, cure, or prevent any disease.
1-16 of

16

Results
---
Sort By:
---
Show: