24/7 Customer Service 1-866-236-8417
Recent Searches
Clear Recent Searches
SpiderBottle:

Mini2Go
Excellent Mixing Results!
Featuring The High-Grade, Patented SpiderMix Spiral!
SpiderBottle Mini2Go Product Guide
PROMOTION
PROMOTION

Buy 2 Get 1 Free 

For a limited time, buy 2 SpiderBottle Mini2Go, 20 Oz. in the color of your choice & get 1 FREE! Hurry while supplies last!

Click the Order button next to the promotional option OR manually add all 3 items to your cart and a discount for the third item will automatically be applied.
See Store Discounts and Discounted Subtotal at the bottom of the cart.
The SpiderBottle team is an innovative group of athletes and engineers whose aim is to revolutionize the current Shaker market. We have created a sensational Shaker that stands for and epitomizes the highest standards of function, design, and quality. The result is a Shaker with an absolutely breathtaking design that delivers some of the best mixing results ever ...
The SpiderBottle®
The SpiderBottle Mini2Go (20 oz.) is marked to 16 oz. on the side and fits 20 oz. when filled to the brim.
2Go Function!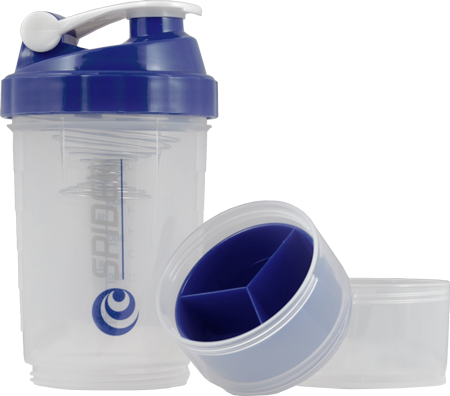 Convenient 2Go solution by filling the 2 bottom containers with the supplements of your choice and screwing both onto the bottom of the SpiderBottle® Cup.
You can place our practical & easy to insert pillbox in the middle bottom container.
How it works!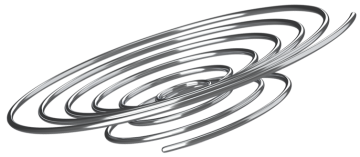 SpiderMix®
The high-grade, patented SpiderMix® spiral is manufactured from high quality, surgical-grade stainless steel. Spectacular mixing results and super-easy cleaning are guaranteed thanks to its high flexibility and cutting-edge design.
Shake Position 1
In a downward-shaking movement the flexible SpiderMix® swings out through the SpiderBottle®, oscillating and sweeping over the complete cup area and perfectly mixing your ingredients like a wire whisk for some of the best mixing result ever!
Shake Position 2
With an upward-shaking movement, the flexible SpiderMix® contracts in the form of a strainer and mixes together the passing fluids. Due to the constant contraction-and-expansion movement of the SpiderMix®, lumps and clots are eliminated and a perfect mixing result of the ingredients is guaranteed.
SpiderBottle Mini2Go Purchase Information
Order today using our 100% secure server and get it at the lowest prices in the world with our fast, inexpensive 2-3 day shipping! NOBODY beats our overall price!
20 Oz.

$12.99

$9.99

Size
Availability

Blue

In Stock

Green

In Stock

Pink

In Stock

Red

In Stock
20 Oz.

$38.97

$19.98

Size
Availability

Blue

In Stock

Green

In Stock

Pink

In Stock

Red

In Stock
Recommended For You
More Info
MuscleTech Presents:
Supports Extreme Energy, Enhanced Focus, and Powerful Weight Loss*
Do You Use This Product?
20 Oz.

$12.99

$9.99

Size
Availability

Blue

In Stock

Green

In Stock

Pink

In Stock

Red

In Stock
20 Oz.

$38.97

$19.98

Size
Availability

Blue

In Stock

Green

In Stock

Pink

In Stock

Red

In Stock
Manufacturer information: