smilax
UNUSED CATEGORY Guide
Introduction To Smilax
Watch this quick video to get the scoop on smilax!
Smilax Is Here For Your Muscles And Metabolism*
BUILD OR BURN EFFICIENTLY
Smilax, also known as Sarsaparilla root, is an herb that contains plant sterols believed to stimulate the body's metabolism.* Smilax is believed to augment an athlete's performance during high intensity training, when the body is pushed to the max.*
Smilax does not contain actual testosterone, but is used to encourage the body's natural production of testosterone. *
If peak performance, optimized metabolism, and efficient anabolism are what you're looking for, then pick up some smilax to get the ball rolling!*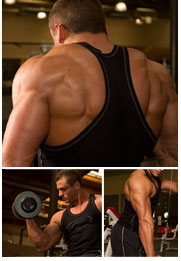 All UNUSED CATEGORY Products
* These statements have not been evaluated by the Food and Drug Administration. This product is not intended to diagnose, treat, cure, or prevent any disease.