Whey Protein Plus
Elite Series!
Supports Building Lean Muscle & Strength!*
Supported Goal:
Build Muscle
Main Ingredient:
Whey Protein
25,000,000+
Orders Shipped

Fastest
Shipping

Lowest
Prices
24/7/365
Live Support

Largest
Selection
Product Overview
Protein
Whey Protein Plus
With High-Quality, 100% Instantized Whey Protein
Enhanced with a Proven Muscle and Strength Builder*
Delivers BCAAs & Glutamine
Whey protein plus is the smarter choice
Six Star® Whey Protein Plus is the smarter choice to help support recovery and fuel training.* Packed with scientifically researched key ingredients that build more muscle and increase strength, Whey Protein Plus is scientifically superior to regular protein.* Delivering quality BCAAs, glutamine and creatine, Six Star provides the delicious premium protein formulas you need that fit any active lifestyle.* Trust what these pros trust and get Six Star Whey Protein Plus today!
Better Than Regular Whey
Six Star Whey Protein Plus is enhanced with core ingredients clinically suggested to build more muscle and strength than whey protein alone.*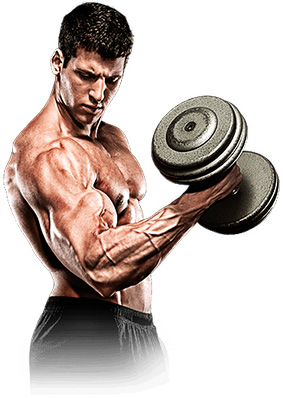 BOOST STRENGTH
& SUPPORT RECOVERY*
Loaded with micro-filtered whey proteins, fast-absorbing BCAAs and glutamine to help you recover from your workouts.*
"WHEY PROTEIN PLUS HELPS ME PERFORM AT A HIGH LEVEL AND RECOVER FASTER"
- ROB GRONKOWSKI
AWARD-WINNING TASTE YOU WILL LOVE
The American Masters of Taste, a prestigious panel of chefs, awarded Six Star Whey Protein Plus the Gold Medal for Superior Taste against all other value brands in America.
70%
More Lean Muscle
Six Star Whey Protein Plus is better than regular whey protein for gains in lean muscle.* In fact, subjects built 70% more lean muscle with Six Star Whey Protein Plus than subjects using regular whey protein!*
2X
The Strength
These same subjects also jacked up their bench press more than subjects using regular whey protein, adding 34 lbs. to their bench press in 6 weeks vs. only 14 lbs. for regular whey protein users!*
4X
The Muscle
Vs. subjects using a placebo, Six Star Whey Protein Plus test subjects gained an incredible 4 times more muscle (8.8 vs. 2.0 lbs.)!*
"Helps Me Re-cover Faster"
- GIANCARLO STANTON
Ratings & Reviews
By clicking the button above, you agree to entering the Bodybuilding.com Reviews section. Products in the Store are not intended to diagnose, treat, cure, or prevent any disease.