Whey Protein Plus
Elite Series!
Supports Building Lean Muscle & Strength!*
Supported Goal:
Build Muscle
Main Ingredient:
Whey Protein
25,000,000+
Orders Shipped

Fastest
Shipping
Lowest
Prices
24/7/365
Live Support

Largest
Selection
Ingredient Label
What's in Six Star Pro Nutrition Whey Protein Plus
Serving Size: 1 Scoop (51g)

Servings Per Container: Approx.

18

Amount Per Serving

% Daily Value

Calories

180

Calories From Fat

20

Total Fat

2 g

3%*

Saturated Fat

1 g

5%*

Trans Fat

0 g

†

Cholesterol

55 mg

18%

Total Carbohydrate

9 g

3%*

Dietary Fiber

1 g

4%*

Sugars

2 g

†

Protein

30 g

60%*

Calcium

560 mg

56%

Iron

1.8 mg

10%

Sodium

170 mg

7%

Creatine Monohydrate

2.5 g

†

* Percent Daily Values are based on a 2,000 calorie diet.

† Daily Value not established.

Other Ingredients:

Whey Protein Plus Blend [(Whey Protein Concentrate

, 97% Whey Protein Isolate, Whey Protein Isolate

, Hydrolyzed Whey Protein Isolate

, L-Leucine

, L-Isoleucine

, L-Valine

, L-Glutamine)

, Premium Taste Blend (Maltodextrin

, Cookie Crumb Pieces [Rice Flour

, Sugar

, Cocoa (Processed With Alkali)

, Tapioca Starch

, Palm Oil

, Corn Starch

, Natural Flavors

, Salt

, Sodium Bicarbonate

, Soy Lecithin]

, Natural And Artificial Flavors

, Calcium Carbonate

, Soy Lecithin

, Sunflower Creamer [Sunflower Oil

, Corn Syrup Solids

, Sodium Caseinate

, Mono- And Diglycerides

, Dipotassium Phosphate

, Tricalcium Phosphate

, Soy Lecithin

, Tocopherols]

, Gum Blend [Cellulose Gum

, Xanthan Gum

, Carrageenan]

, Sucralose

, Acesulfame-Potassium

, Papain

, Amylase)]

, Isolated Soy Protein.

Contains milk, soy and wheat. Processed in a facility that also processes egg, shellfish, fish oil, tree nuts, and peanut ingredients.
Directions For Whey Protein Plus: Mix 1 to 2 servings (1 to 2 scoops) in 5 to 10 oz. of cold water or skim milk,according to taste, in a glass or shaker cup. Use between major meals and before and after exercise. Drink 8 glasses of water daily for general good health. Read the entire label before use and follow directions provided.
Warnings: Use this product as a food supplement only. Do not use for weight reduction. Not intended for use by persons under 18. Do not use if pregnant or nursing. Consult a medical doctor before starting any diet or exercise program. KEEP OUT OF REACH OF CHILDREN. Do not use if packaging has been tampered with. Store in a cool, dry place (60°F to 80°F).
* These statements have not been evaluated by the Food and Drug Administration. This product is not intended to diagnose, treat, cure, or prevent any disease.
---
Product Overview
Protein
Whey Protein Plus
With High-Quality, 100% Instantized Whey Protein
Enhanced with a Proven Muscle and Strength Builder*
Delivers BCAAs & Glutamine
Whey protein plus is the smarter choice
Six Star® Whey Protein Plus is the smarter choice to help support recovery and fuel training.* Packed with scientifically researched key ingredients that build more muscle and increase strength, Whey Protein Plus is scientifically superior to regular protein.* Delivering quality BCAAs, glutamine and creatine, Six Star provides the delicious premium protein formulas you need that fit any active lifestyle.* Trust what these pros trust and get Six Star Whey Protein Plus today!
Better Than Regular Whey
Six Star Whey Protein Plus is enhanced with core ingredients clinically suggested to build more muscle and strength than whey protein alone.*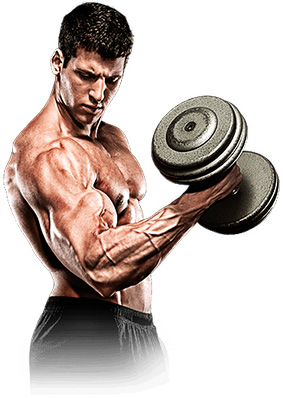 BOOST STRENGTH
& SUPPORT RECOVERY*
Loaded with micro-filtered whey proteins, fast-absorbing BCAAs and glutamine to help you recover from your workouts.*
"WHEY PROTEIN PLUS HELPS ME PERFORM AT A HIGH LEVEL AND RECOVER FASTER"
- ROB GRONKOWSKI
AWARD-WINNING TASTE YOU WILL LOVE
The American Masters of Taste, a prestigious panel of chefs, awarded Six Star Whey Protein Plus the Gold Medal for Superior Taste against all other value brands in America.
More Lean Muscle
Six Star Whey Protein Plus is high beneficial for muscle building goals.*
"Helps Me Re-cover Faster"
- GIANCARLO STANTON
Ratings & Reviews
By clicking the button above, you agree to entering the Bodybuilding.com Reviews section. Products in the Store are not intended to diagnose, treat, cure, or prevent any disease.

great protein blend. 30 gram protein is a great plus for this product, but a bigger tub would be even better.


No written review.
8Triple Chocolate
10Strawberry Cream Smoothie
I was lucky enough to be able to try out this product from co1e_train. So far this product has been great, has a great profile as far as macro content and great taste. Taste and profile are two biggest things I look at in a protein and price point which this meets all of the criteria. The only thing I will say is make sure to have either an actual blender or a blender ball in a shaker if you don't sometimes you find some clumps that's the only reason I have it as a 9.

The mixability was where it should be, especially for a blend. The flavor was pretty on point. This is something to check out if money is an issue as the price point is good as well.
Mixed very well! I definitely enjoyed guzzling this down. Goes perfect with milk! Had a little clumping, but nothing crazy like sludge. Flavors weren't bad either. Mixed it with around 12 oz of milk. Wasn't too sweet and no bloating! Good value too. Protein is protein.
9Triple Chocolate
9Salted Caramel

This supplant smells like ****** *** and tastes like ****** ***. I bought it because I mistakes it for GN's Whey Protein. I bought and am not gonna let it go to waste, so I'm gonna have to chug that **** until it's gone. You get acid reflexes from this product. Other than that it does give you somewhat some energy, but not gonna make the same mistake by buying it again.
Overall a pretty good protein. The Salted Caramel was pretty **** good. Probably my favorite flavor of Six Star. I mixed it with almond milk and it mixed pretty well. My wife also liked the salted caramel and she is a protein snob!