24/7 Customer Service 1-866-236-8417
Side Effect Sports:

Muscle Builder
Support Extreme Muscle Growth!*
Ion Pump Technology Ignites Colossal Muscle Gains!*
Supported Goal: Improve Workout
Main Ingredient: Creatine
Side Effect Sports Muscle Builder Product Guide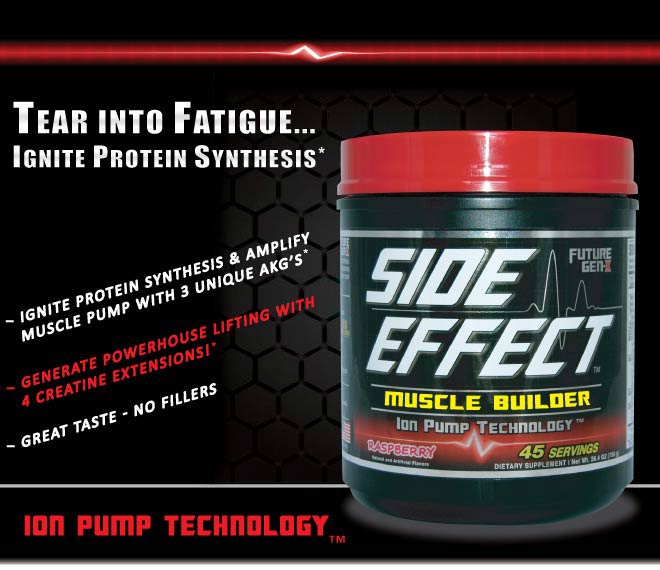 Side Effect Sports Muscle Builder is engineered to reinforce your workout with a dual support structure.* First, we promote protein synthesis by supplying your muscles with essential bio-available elements (ingredients your muscles can absorb).* Side Effect develops powerful fusions of Creatines and AKGs with amino acid derivatives, which promote active muscle absorption.* Our second step is to maintain a constant flow of cellular energy through our exclusive Ion Pump Technology. *
Ion Pump Technology contains four key ingredients that work in sync to create our Ion Channel Transport. Fructose 6 Phosphate and Fructose 1-6 Diphosphate is a phosphorylation (bonding between fuel and a protein) of the carbon 6 and carbon 1 molecule. Since Carbon is a basic element, your cells aggressively absorb this fuel. When we couple these two power sources with Succinic Acid (a huge molecule that donates electrons) we create an energy fusion that helps push our ingredients directly into muscles.* The best way to control this fusion is with Adenosine 3-5 cyclic Monophosphate. cAMP regulates energy levels in the cell, constantly cycling from high energy to low energy and back, supporting our Ion Channel Transport throughout your workout. *
Side Effect creates a foundation starting with core building blocks you have come to expect from Intra-Workout products. Once we have our foundation, we design effective formulas with premium ingredients often unique to the sports nutrition field. Here's the science and benefits behind our dual support structure: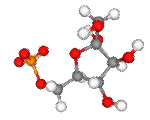 Fructose 6-Phosphate Molecule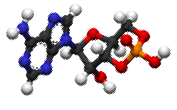 cAMP Molecule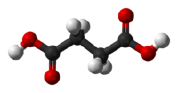 Succinic Acid Molecule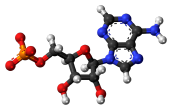 Fructose 1-6 Diphosphate
GKG is an advanced Glutamine delivery system that efficiently bypasses the gut and directly enters the muscle cell, promoting superior absorption and cell volumization. *
CKG significantly aids in creatine absorption and uptake and can increase levels of creatine phosphate in the muscle, supporting work output capacity, power, recovery and muscle hydration.*
A non-polar form of creatine which is much more stable than creatine monohydrate and does not convert to creatinine in the gut, allowing easy solubility and an increase of muscle creatine levels. *
Creatine Taurinate has several critical functions. It expands your cells by helping the muscle cell itself hold more water, increasing cell volume. *This can be significant for promoting muscle building, because expanded muscle cells can boost hydration, resulting in a higher rate of protein synthesis. *
A power molecule able to donate more than one proton. This extra proton transfer gives Creatine Polyprotic an extra blast of unique muscle-expanding power.* Creatine Polyprotic is highly water soluble...pushing directly into your muscles for quick growth and extreme volumizing effects. *
---
Current pharmaceutical design 5 (6): 417–41
Hou, YC; Janczuk, A; Wang, PG (1999).
"Current trends in the development of nitric oxide donors."
PMID 10390607.
Sports Medicine 35 (2): 107–25.
Bemben MG, Lamont HS (2005).
"Creatine supplementation and exercise performance: recent findings".
PMID 15707376
Science 258 (5090): 1862–1864
Elizabeth Culotta and Daniel E. Koshland Jr (1992).
"NO news is good news. (nitric oxide; includes information about other significant advances of 1992)
(Molecule of the Year)"
doi:10.1126/science.1361684. PMID 1361684
Med. Sci. Sports Exer. 31: 1763-1769, 1999.
Kamber M, Koster M, Kreis R, Walker G, Boesch C, Hoppeler H.
Creatine supplementation--part I: performance, clinical chemistry, and muscle volume.
Molecular and Cellular Biochemistry 244 (1-2): 89–94.
Kreider RB (February 2003).
"Effects of creatine supplementation on performance and training adaptations".
doi:10.1023/A:1022465203458. PMID 12701815.
Biological Sciences / the Royal Society 270 (1529): 2147–50.
Rae C, Digney AL, McEwan SR, Bates TC (October 2003).
"Oral creatine monohydrate supplementation improves brain performance: a double-blind, placebo-controlled, cross-over trial". doi:10.1098/rspb.2003.2492.PMID 14561278
Clinical Science 83:367-374, 1992. Harris RC, Soderlund K, Hultman E.
Elevation of creatine in resting and exercised muscle of normal subjects by creatine supplementation. Journal of American Dietetic Association 97:765-770, 1997.
Volek JS and others. 1997
Creatine supplementation enhances muscular performance during high-intensity resistance exercise.
Medicine and Science in Sports and Exercise 31:1147-1156, 1999.
Volek JS and others. 1999
Performance and muscle fiber adaptations to creatine supplementation and heavy resistance training.
Journal of Applied Physiology 84:1667-1673, 1998.
Snow RJ and others. 1998
Effect of creatine supplementation on sprint exercise performance and muscle metabolism
Int J Sport Nutr Exerc Metab. 2003 Mar;13(1):87-96.
Kambis KW, Pizzedaz SK.
Short-term creatine supplementation improves maximum quadriceps contraction in women.
Department of Kinesiology at The College of William and Mary, Williamsburg, VA 23187-8795, USA.
Side Effect Sports Muscle Builder Purchase Information
Order today using our 100% secure server and get it at the lowest prices in the world with our fast, inexpensive 2-3 day shipping! NOBODY beats our overall price!
45 Servings

$61.18

$32.95

Flavor
Taste
Availability

Blue Raspberry

9.0
In Stock

Fruit Punch

In Stock

Tangerine

In Stock
Recommended For You

More Info
Optimum Presents:
Natural Overall Health Support for a Healthy Heart and Joints!*

More Info
Cellucor Presents:
25G Of Protein To Satisfy Protein Needs Any Time Of The Day!
Do You Use This Product?
Side Effect Sports:
Muscle Builder
45 Servings

$61.18

$32.95

Flavor
Taste
Availability

Blue Raspberry

9.0
In Stock

Fruit Punch

In Stock

Tangerine

In Stock
Manufacturer information:
This works well with:
What's in Side Effect Sports Muscle Builder?
45 Servings

Blue Raspberry

Supplement Facts

Serving Size

1

Scoop

(16.6

g)

Servings Per Container

45

Amount Per Serving

Calories

4

Calories From Fat

0

% Daily Value†

Total Fat

0

g

0%

Sodium

0

g

0%

Total Carbohydrate

1

g

0%

Sugars

0

g

0%

Protein

0

g

0%

ACTIVE INGREDIENTS Proprietary Blend

16,060

mg

**

Muscle Activators

Glutamine Alpha-Ketogluterate (GKG), Creatine Alpha-Ketogluterate (CKG)

Magnifiers

Creatine Polyprotic, Taurine, L-Alanine, Creatine Gluconate, Arginine Alpha-Ketogluterate (AKG), Creatine Taurinate, Creatine Ethyl Ester HCL, Niacin

Base Stabilizers

Citric Acid, Ascorbic Acid, Malic Acid

ION Channel Transport

Fructose 6-Phosphate, Fructose 1-6 Diphosphate Succinic Acid, 3'-5'-Cyclic Adenosine Monophosphate

† Percent Daily Values are based on a 2,000 calorie diet

** Daily Value not established
Other Ingredients:
Sucralose
, Natural And Artificial Flavor
Directions For Muscle Builder: Mix (1) scoop of SIDE EFFECT Muscle Builder concentrated formula with 12-16 ounces (360-480mL) of water and drink before, during, or after any athletic activity. For maximum effectiveness, take on an empty stomach. After personal tolerance has been assessed, vary the amount of water to achieve your desired flavor and sweetness level.
Caution: Do not exceed 2 servings within a 24 hour period.
Warnings: Before consuming Muscle Builder, seek advice from a health care professional. If you are unaware of your current health condition or have any pre-existing medical condition including, but not limited to: high or low blood pressure, cardiac arrhythmia, stroke, heart, liver or thyroid disease, anxiety, depression, seizure disorder, psychiatric disease, diabetes, pernicious anemia, difficulty urinating, due to prostate enlargement or if you are taking MAO inhibitor or any other medication. Do not use if you are pregnant, nursing, prone to dehydration, exposed to excessive heat or suffer from the rare genetic disorder, Hyper Beta-Alaninemia. Discontinue use or reduce if sleeplessness, tremors, dizziness, nervousness, headaches or heart palpitations occur. Muscle Builder contains the naturally occurring amino acid, beta alanine, which may cause a tingling skin, sensation in some individuals similar to niacin flush. This effect should diminish after a few hours and should ultimately subside after days of continual use. Muscle Builder is intended to be consumed by healthy adults 18-50 years of age. Keep Out Of Reach Of Children and pets.
* These statements have not been evaluated by the Food and Drug Administration. This product is not intended to diagnose, treat, cure, or prevent any disease.